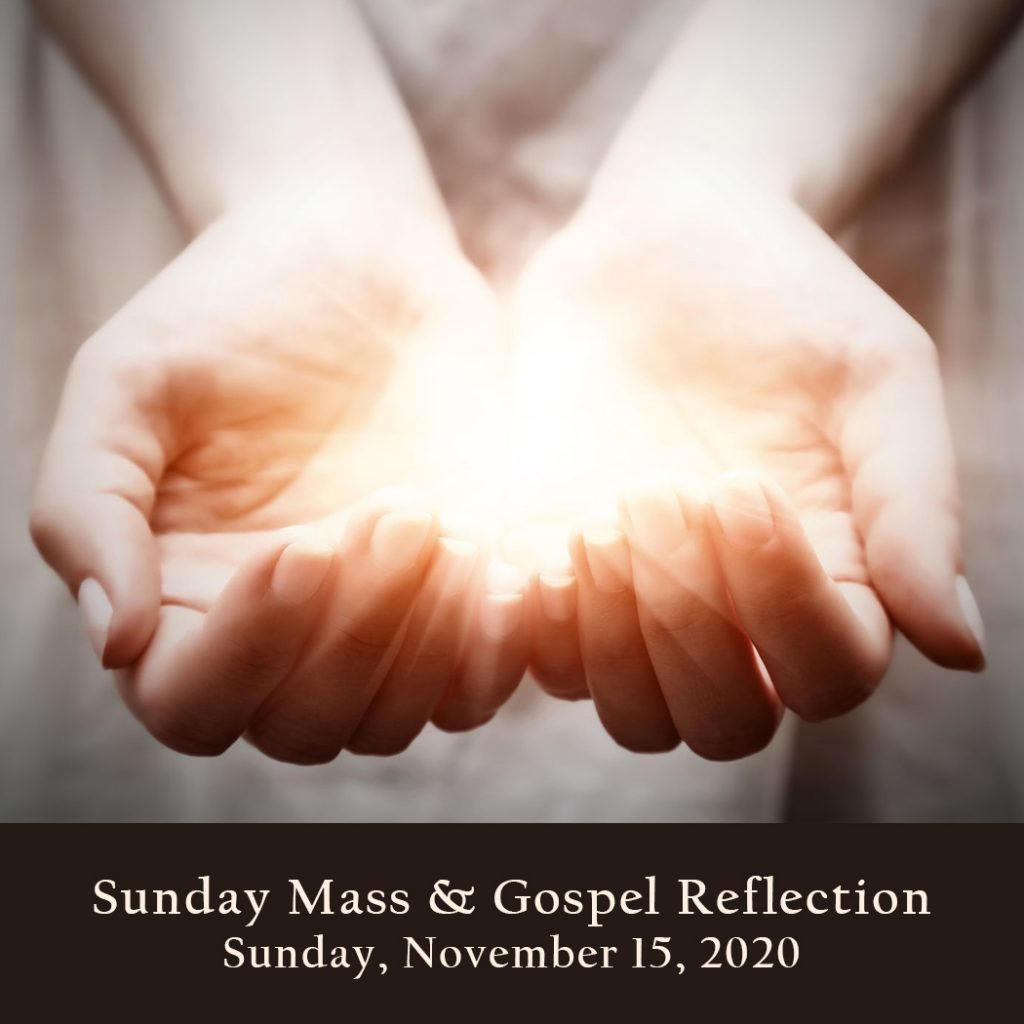 33rd Sunday in Ordinary Time
Sunday, November 15, 2020⁠
Reflection by: Fr. Alberto Bueno, T.O.R.
View Mass Online*: YouTube
*Live Stream Mass will be at 4:00 PM on Saturday. The Mass will also be available to view on Sunday.
GIVE Online: ParishSoft Giving
My dear Brothers and Sisters,
As I was preparing for this weekend, I came across these words by Caroline Pignat. I believe they will help us to deepen our understanding of today's Gospel.
"Today's gospel challenges us to think about what we bring to life's table. It's time to take stock: What are my gifts? How will I contribute? If life is a potluck, what will I bring? This may be difficult. Instead of seeing what we do have, we obsess over the many ingredients we lack. We think that our gifts may be less obvious than those of others and doubt we can make much with our gifts. Besides, someone more  capable is probably bringing it already. We convince ourselves we have nothing worth sharing and so we don't contribute. Like that talent-burying servant, we are talked out of trying by fear and laziness. We hoard and bury; we close ourselves off. In doing so, we mooch from life's table. By taking and failing to give, we feast on the gifts of others yet leave them hungry for what we hoard. Perhaps that is why the master was so upset. Today, take stock, thank God for your gifts. Ask for God's help to get cooking with them, because the world craves what only you can bring to the table."
Sisters and Brothers, strive to not hoard and bury your gifts. God gave them for your use and wellbeing. Use them to build God's kingdom wherever our Lord has placed you!
Mis queridos hermanos y hermanas,
Preparándome para este fin de semana, me encontré con estas palabras de Caroline Pignat. Creo que nos pueden ayudar a entender y profundizar el evangelio del día domingo.
"El evangelio de hoy nos reta a pensar sobre lo que traemos al banquete de la vida. Es tiempo para evaluar la situación: ¿Cuáles son mis dones? ¿Cómo voy a contribuir? Si la vida es una cena compartida, ¿qué voy a llevar? Esto puede ser difícil. En vez de ver lo que tenemos, obsesionamos sobre los ingredientes que no tenemos. Pensamos que nuestros talentos son menos obvios que el de los demás y dudamos que podamos aportar algo significante con nuestro dones. Es posible que álguien más capaz ya lleve lo mismo. Nos convencemos que no tenemos nada valioso para compartir, así pues no contribuimos. Igual que el sirivente que enterró su talento, nos convencemos a no tratar por miedo y la pereza. Acumulamos y enterramos; nos encerramos de los demas. Al hacer esto, gorreamos de la mesa de la vida. Al tomar y fallando de dar, festejamos con los dones de los demas y a la vez los dejamos hambrientos por lo que amazamos. Quizas es por esto que el amo estaba tan enojado. Hoy tomemos cuenta, agradecémosle a Dios por nuestros talentos. Pide la ayuda a Dios para comenzar usándolos, porque el mundo ansia por lo que solamente tú llevas a la mesa."
Hermanas y hermanos, hagamos el esfuerzo a no acumular y enterrar nuestros talentos. Dios nos lo dió para nuestro uso y bienestar. Usémoslo para construir el reino de Dios en donde el Señor nos a puesto!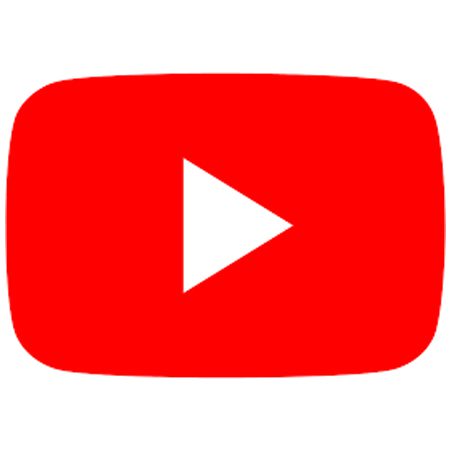 View Mass Online on our Parish YouTube Channel
Live Stream Mass will be at 4:00 PM on Saturday.
The Mass will also be available to view on Sunday through
our YouTube, Facebook and Parish Website.