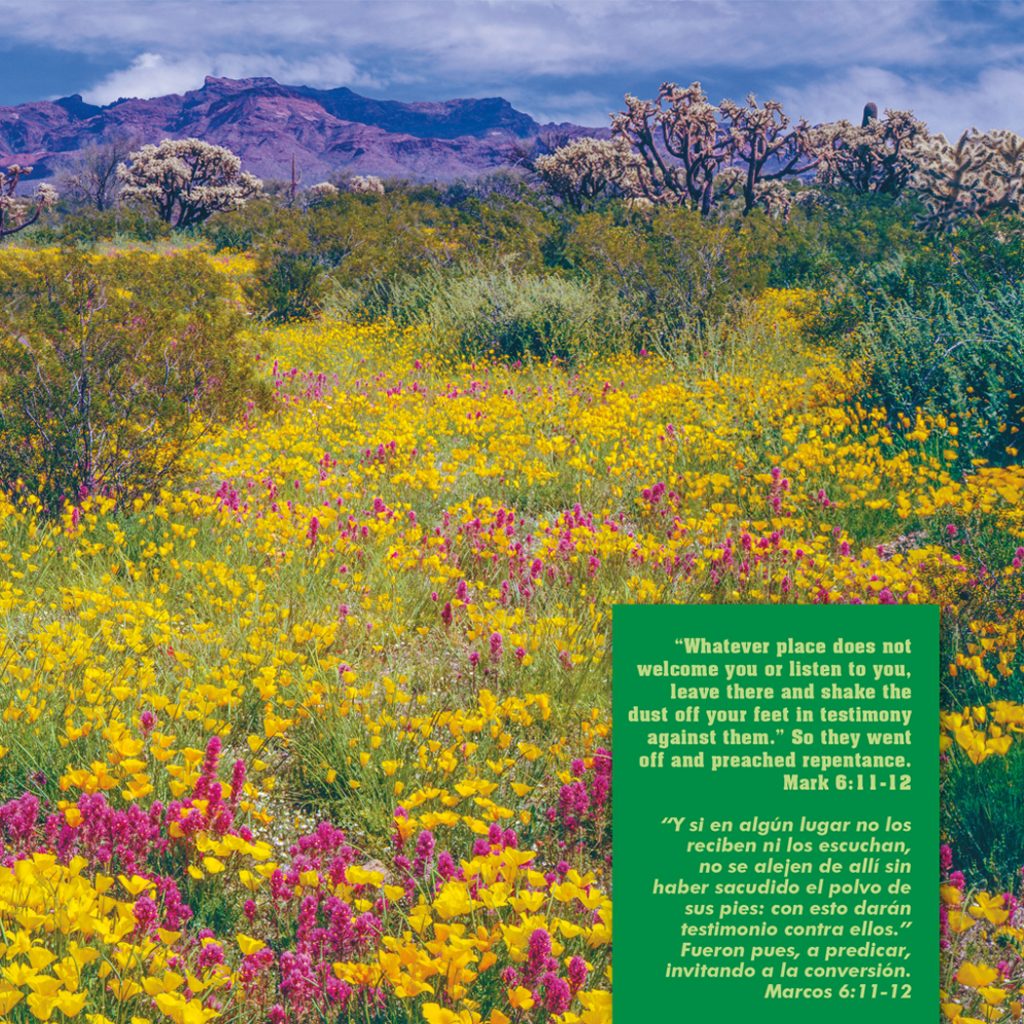 Fifteenth Sunday in Ordinary Time
Sunday, July 11, 2021
Reflection By: Fr. Salvator M. Stefula, T.O.R.
I mentioned last week in my homilies that prophets were the instruments God used to let people know what they should do to be faithful to God's laws. Sometimes they predicted the future but most of the time they tried to direct God's people to live by God's laws. Those who were not willing to live according to God's laws usually did not appreciate the prophets's approach.
Our first reading is taken from the Prophet Amos. He lived about 700 years before Christ. Amos went to Bethel to warn the people that their sinful lives would lead to destruction. Amaziah, one of the high priest of the Bethel sanctuary, told Amos to leave Bethel. Amos reminded him that he was only a farmer who was living a peaceful life when God  called him to go to Bethel with this message of destruction if their lives were not changed.
The prophets were reminded that their mission would not always be easy. At times they would be rejected. We see this in the lives of the apostles and in the life of Jesus. Jesus tells the apostles to move on if they are not accepted. They should shake the dust from the town from their sandals.
As  Catholics, we should be ready to accept rejection for what we believe and how we are to live. Lord Jesus, give us the strength to be courageous as we live the gospel.
La semana pasada, yo mencione en mis homilías que los profetas eran los instrumentos que Dios usó para dejarle saber a la gente lo que tenían que hacer para ser fieles a las leyes de Dios. Algunas veces, ellos  predecían el futuro, pero la mayor parte del tiempo ellos trataban de encaminar a la gente de Dios a vivir bajo las leyes de Dios. Aquellos que no estaban dispuestos a vivir de acuerdo a las leyes de Dios, usualmente no apreciaban el enfoque de los profetas.
Nuestra primera lectura es tomada del profeta Amos. El vivió casi 700 años antes de Cristo. Amos fue a Betel a avisar a la gente que sus vidas pecaminosas los llevaría a la destrucción. Amasías, uno de los altos   sacerdotes del santuario de Betel, le dijo a Amos que se fuera. Amos le recordó que él era solo un agricultor que vivía una vida pacífica hasta que Dios lo llamó para que fuera a Betel con el mensaje de destrucción si no cambiaban sus vidas.
A los profetas se les recordaba que su misión no siempre iba a ser fácil. Algunas veces, iban a ser rechazados. Nosotros vemos esto en las vidas de los apóstoles y en la vida de Jesús. Jesús les dice a sus apóstoles que continúen si no son aceptados. Que    deberían sacudir el polvo de la ciudad de sus sandalias.
Como Católicos, debemos estar listos a aceptar el rechazo por lo que creemos y como debemos vivir. Señor Jesús, danos la fuerza para ser valientes mientras vivimos el evangelio.