Peter's Mother-in-Law: A Model of Discipleship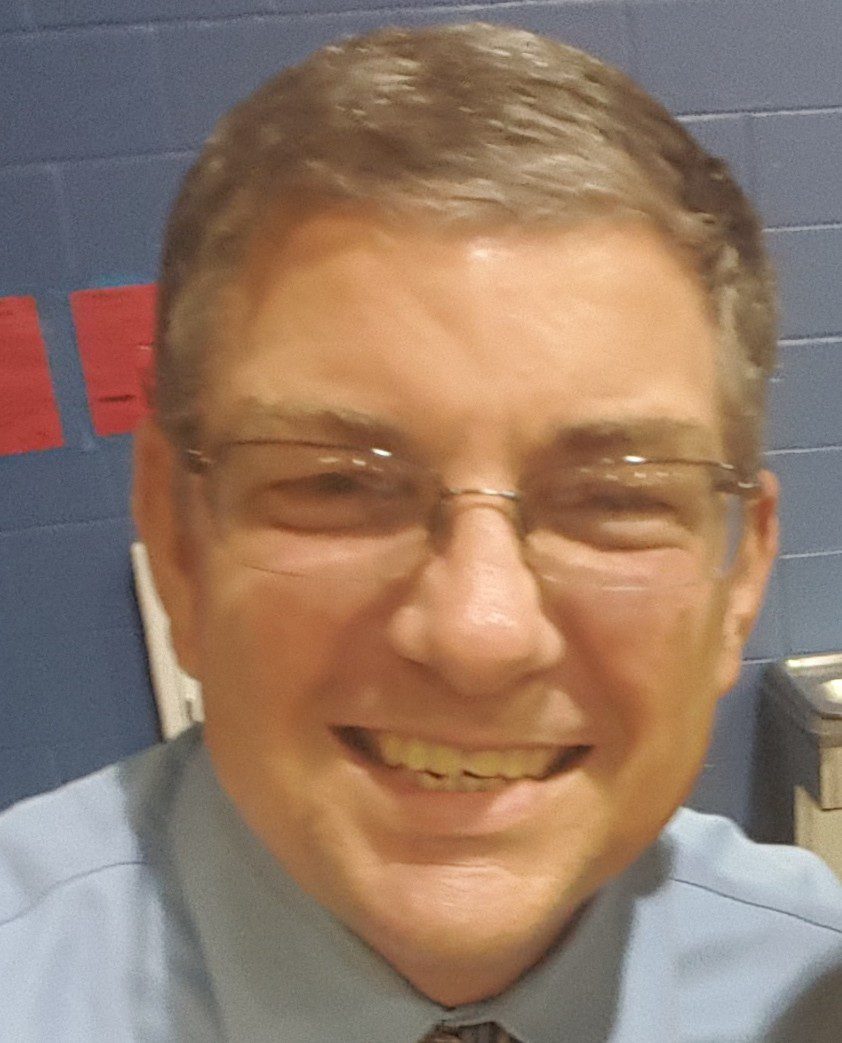 By  Joe Brown
In September 2016, I was fortunate to take part in the pilgrimage to the Holy Land with Fr. Jim and other members from St. Patrick's.  One of my favorite sites we visited was the town of Capernum.  Capernum is on the northwest shore of the Sea of Galilee.  It was the home of Peter.  Tradition holds that Jesus lived with Peter.  About fifty yards away from Peter's house was the synagogue.  Being there really made the Gospel's come alive for me.  It was also there that Peter's mother-in-law was healed and this story provides a great lesson for us.
First, we must remember that we called to be disciples of Jesus.  Being a disciple means that we long to be a student of His, we want to learn about Him and we want to spend time with Him.  Being a disciple also means that we want other people to be disciples.  It only makes sense!  If we have found peace, and solace and strength through Him, doesn't it make sense to share that with other people?  That is why our parish mission statement says that we are disciples who are growing other disciples.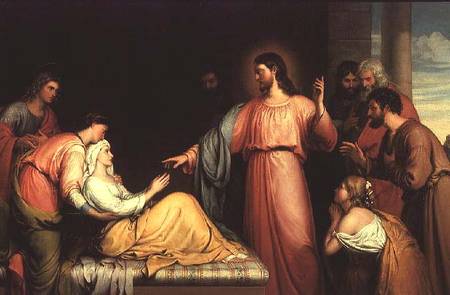 We read in the Gospel of Mark 1:29-31,
"On leaving the synagogue he entered the house of Simon and Andrew with James and John.  Simon's mother-in-law lay sick with a fever.  They immediately told him about her.  He approached, grasped her hand, and helped her up.  Then the fever left her and she waited on them."
I am reminded of Matthew 9:12 "He heard this and said, 'Those who are well do not need a physician, but the sick do.'"
How many of us are like Peter's mother?  We are all sick.  We may not all have a fever like her but we need healing.  Some of us struggle with addictions of various kinds, with memories of abuse or neglect, with guilt of past decisions, with anger issues, with fear.  Our illnesses are numerous.  We need healing!
Not only is Jesus able to offer healing He desires it.  He wants to heal us.  Why does Jesus desire to heal us?  The answer lies in the action of Peter's mother-in-law.  Once she was healed, she waited on him.  She was grateful.  She wanted to serve Him.  That is why Jesus wants to heal us, so we can serve Him and worship Him.
If you examine different healings in the Gospels, it was to help people worship.  In the times of Jesus, if people suffered from leprosy they were not allowed in the Temple.  When Jesus cured the lepers, He enabled them to worship again.  The same is true of the woman who touched the hem of His garment.  Her blood flow made her unclean to enter the Temple.  Being healed enabled her to worship.
Jesus wants to heal us so we can serve Him and worship Him with our lives.  Think about it.  If we are fighting addictions, how pure can our worship be?  If we are prone to anger, how pure can our worship be?  We are called to love the Lord with our whole heart, mind and all our might.  We need help to love that purely.  We need healing.  We need to ask Jesus to be our physician, to heal us of our affliction.
Being a disciple means that we recognize that we are wounded.  But, we also recognize that we know the physician who can heal us.  This joy and this knowledge need to be shared.  That is us, as disciples, growing other disciples.
St. Paul, in the Second letter to the Corinthians (2Cor 1:3-4) says,
"Blessed be the God and Father of our Lord Jesus Christ, the father of mercies and God of all comfort, who comforts us in all our affliction, so that we may be able to comfort those who are in any affliction, with the comfort with which we ourselves are comforted by God."
Let us take the lesson of Peter's mother-in-law and see ourselves as her.  Let us recognize the healing that has happened and serve the Lord who has loved us.