Tests
By  Joseph Brown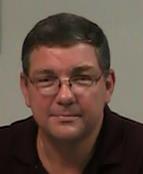 Recently, students in public schools participated in the Statewide testing so it seems appropriate to address tests of the spiritual nature.  I've heard many people use the phrase "God is testing me."  We do not know the mind of God, so I cannot say that God would not test us, however the Scriptures can help decipher the cause.
The Book of Job is a great book to read and one in which many people may relate.  However, the beginning of Job holds the key.  Job was a wealthy and faithful man.  Satan appears before the Lord and says that of course Job is faithful, look how he has been blessed.  If Job were to lose everything, he would stop being faithful.  The Lord told Satan to do as he please except to kill Job.  Job lost his property, his livestock, his children and his wife.  Yet, through it all Job remained faithful.  In the end, God blessed Job with riches, property and family more than he had previously.
Let us look at the Gospels.  After Jesus was baptized by John in the Jordan, the Spirit led Jesus to the desert for forty days.  In those days, Satan tempted Jesus three times.  All three times, Jesus repelled the temptations by quoting scripture.
Both stories show that it is Satan who tempts us, not the Lord God.  Satan will do anything to turn a faithful person away from God.  When we are tempted, we must recognize that it is Satan trying to damage our relationship with God and we must embrace the opportunity to show our faithfulness.  It is only at times of temptations that we have the chance to show our true faithfulness.
St. Mother Theresa is known for her joy in serving the poor.  There are accounts of her treating each person like they were the only person in her life.  She would spend hours alone in prayer.  Yet, her private writings provide a glimpse of the deep despair she struggled with.  She wrote that she hated prayer because there was no consolation in it.  She did not feel better after prayer.  She struggled with this for forty years.  However, she recognized this time as the opportunity to perfect her love for God.  If she prayed because she would get "good feelings" from prayer, then she wondered if she was praying out of love for God or out of love for the "good feelings?"
For those who are married, think about the ideal of marriage and the reality of marriage.  The reality is sometimes more harsh.  There are arguments.  There is tension.  Yet, we hold true to our vows because embrace the ideal of marriage.  We know that our life is a sacrament to the world.  We hold true to vows because we have made the decision to love our spouse.  The vows were made because of the difficult times.  If everything was always great then there is never a need to remember the vow.
Scott Hahn, a noted and well-known author and speaker, has described the difference between a contract and a covenant.  A contract is an exchange of goods.  For example, I will give money to someone to build a house.  However, a covenant is an exchange of people.  In ancient days, Kings would make covenants with other kings.  The ceremony would entail digging a pit, placing animals around the pit and slaughtering them.  The blood from the animals would fill the pit.  The kings would wade into the bloody pit.  The covenant says, "Let the man who breaks the covenant end up like these animals."
The Book of Genesis describes God's first covenant with Abram.  God told Abram to take animals and cut them in half.  After some time, the Lord passed between the animals.  This was the first covenant.  It is interesting that God did not make Abram pass through the animal because He knew man could not be faithful, but God is always faithful.
A covenant says, "I will give my life for you."  Remember, contracts are an exchange of goods.  A covenant is an exchange of lives.  This is why marriage is a covenant.  Our vows are a reminder of this covenant.  God created us to be faithful and to be loved.  Yet, Satan hates a faithful person and will seek to damage the faithfulness.
Like St. Mother Theresa, and all the saints, our faithfulness has to be rooted in our relationship with God.  We must know God.  We must encounter Him in Scripture, prayer, the Holy Eucharist and in communion with the Church.  Jesus is the bridegroom.  We, as members of the Church, are his spouse.  Satan will do whatever he can to damage our relationship with Jesus, because he is jealous and prideful, the very sins that led to his downfall.
When tests come, and they will, embrace them for the opportunity to demonstrate your faithfulness to God.  God will never test us.  He loves us beyond measure.  He loves us to the point the He died for us.  How could a God so loving be so devious?  He can't.  He loves us and looks lovingly on us in our struggles.  When we call, He hears.  Then we have to remember that God's delays are not His denials.
Peter's Mother-in-Law: A Model of Discipleship
By  Joe Brown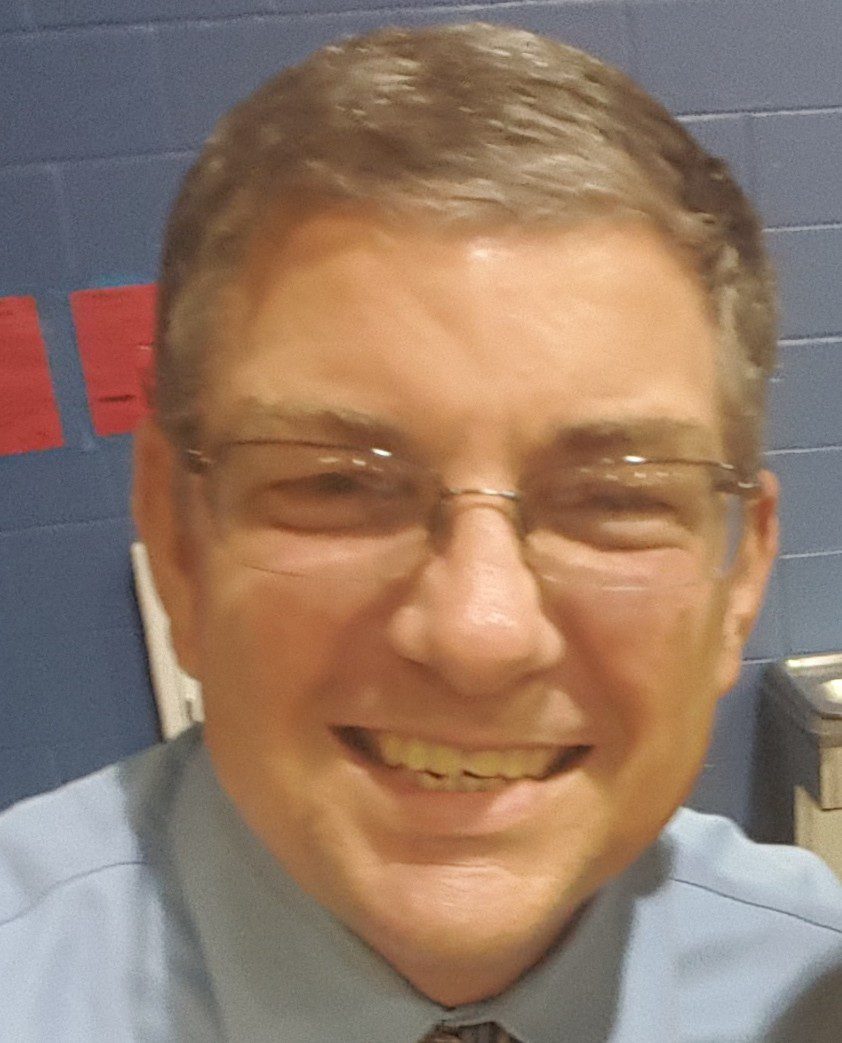 In September 2016, I was fortunate to take part in the pilgrimage to the Holy Land with Fr. Jim and other members from St. Patrick's.  One of my favorite sites we visited was the town of Capernum.  Capernum is on the northwest shore of the Sea of Galilee.  It was the home of Peter.  Tradition holds that Jesus lived with Peter.  About fifty yards away from Peter's house was the synagogue.  Being there really made the Gospel's come alive for me.  It was also there that Peter's mother-in-law was healed and this story provides a great lesson for us.
First, we must remember that we called to be disciples of Jesus.  Being a disciple means that we long to be a student of His, we want to learn about Him and we want to spend time with Him.  Being a disciple also means that we want other people to be disciples.  It only makes sense!  If we have found peace, and solace and strength through Him, doesn't it make sense to share that with other people?  That is why our parish mission statement says that we are disciples who are growing other disciples.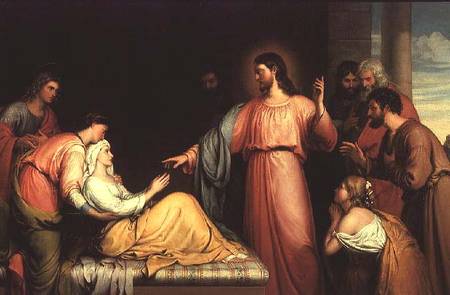 We read in the Gospel of Mark 1:29-31,
"On leaving the synagogue he entered the house of Simon and Andrew with James and John.  Simon's mother-in-law lay sick with a fever.  They immediately told him about her.  He approached, grasped her hand, and helped her up.  Then the fever left her and she waited on them."
I am reminded of Matthew 9:12 "He heard this and said, 'Those who are well do not need a physician, but the sick do.'"
How many of us are like Peter's mother?  We are all sick.  We may not all have a fever like her but we need healing.  Some of us struggle with addictions of various kinds, with memories of abuse or neglect, with guilt of past decisions, with anger issues, with fear.  Our illnesses are numerous.  We need healing!
Not only is Jesus able to offer healing He desires it.  He wants to heal us.  Why does Jesus desire to heal us?  The answer lies in the action of Peter's mother-in-law.  Once she was healed, she waited on him.  She was grateful.  She wanted to serve Him.  That is why Jesus wants to heal us, so we can serve Him and worship Him.
If you examine different healings in the Gospels, it was to help people worship.  In the times of Jesus, if people suffered from leprosy they were not allowed in the Temple.  When Jesus cured the lepers, He enabled them to worship again.  The same is true of the woman who touched the hem of His garment.  Her blood flow made her unclean to enter the Temple.  Being healed enabled her to worship.
Jesus wants to heal us so we can serve Him and worship Him with our lives.  Think about it.  If we are fighting addictions, how pure can our worship be?  If we are prone to anger, how pure can our worship be?  We are called to love the Lord with our whole heart, mind and all our might.  We need help to love that purely.  We need healing.  We need to ask Jesus to be our physician, to heal us of our affliction.
Being a disciple means that we recognize that we are wounded.  But, we also recognize that we know the physician who can heal us.  This joy and this knowledge need to be shared.  That is us, as disciples, growing other disciples.
St. Paul, in the Second letter to the Corinthians (2Cor 1:3-4) says,
"Blessed be the God and Father of our Lord Jesus Christ, the father of mercies and God of all comfort, who comforts us in all our affliction, so that we may be able to comfort those who are in any affliction, with the comfort with which we ourselves are comforted by God."
Let us take the lesson of Peter's mother-in-law and see ourselves as her.  Let us recognize the healing that has happened and serve the Lord who has loved us.