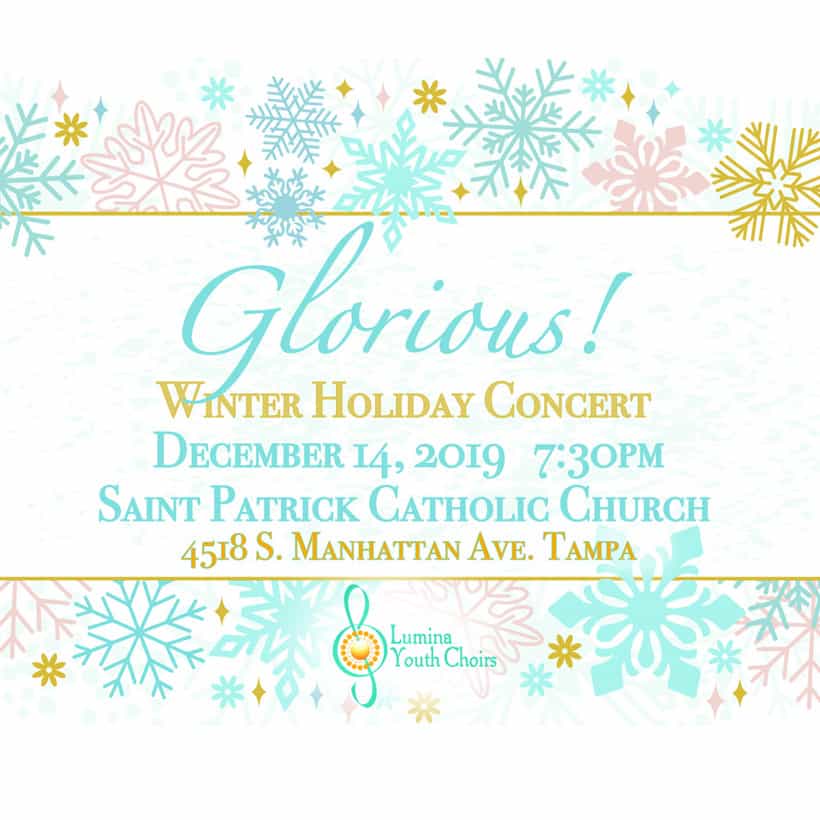 Lumina Youth Choirs looks forward to welcoming you with glorious sounds of the season, familiar carols, and songs old and new. 
We hope you'll bring family and friends and join us for one of these two special concerts!
$10 General Admission (Children 5 & under are free)
Tickets are available online at www.luminayouthchoirs.com
**A limited number of tickets will be available for cash purchase exclusively for St. Patricks' parishioners.