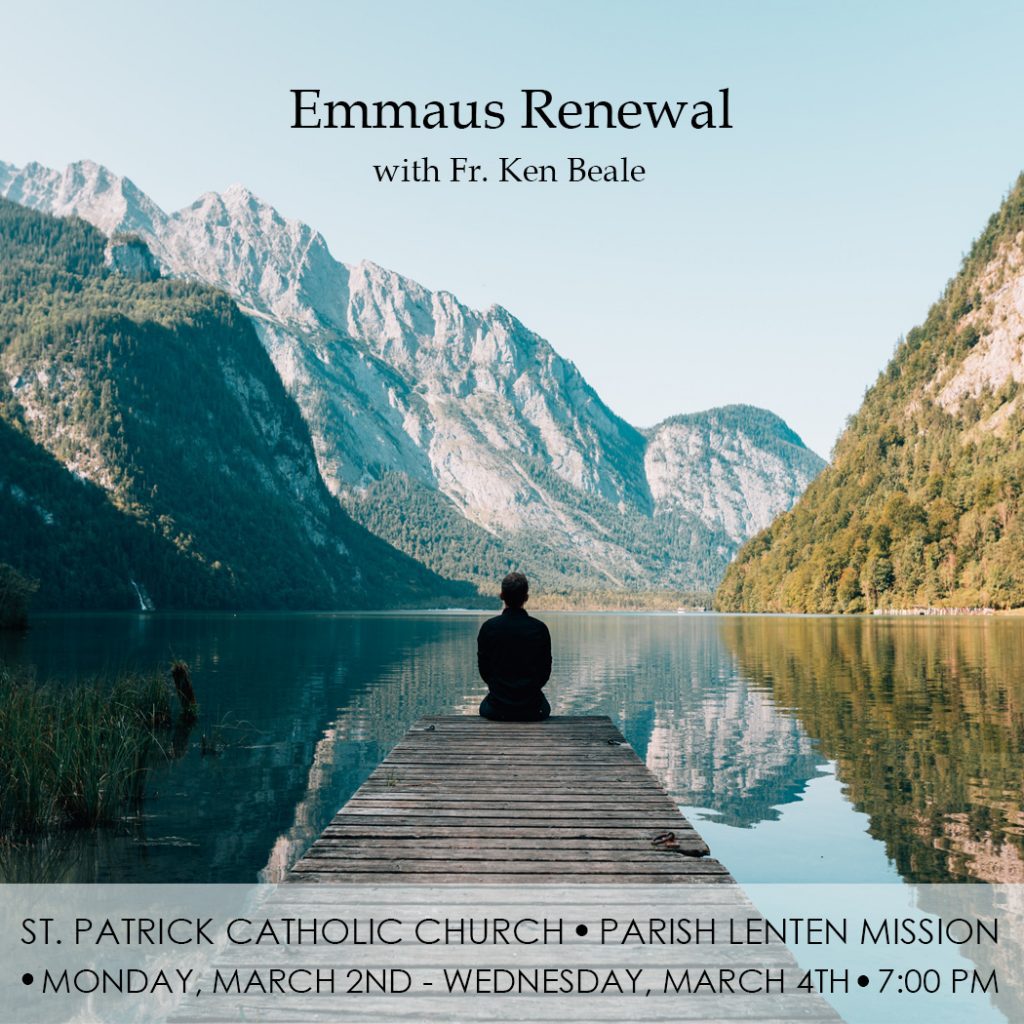 Emmaus Renewal
Parish Mission
Father Ken Beale comes to St. Patrick Catholic Church
Dates of Mission:  Monday, March 2nd; Tuesday, March 3rd; and Wednesday, March 4th.
7:00 PM
For nearly 28 years as a priest, Father Ken Beale has provided unforgettable weeks of preaching, music and inspiration for tens of thousands of parishioners nationally and internationally.
Father Ken, also a musician, often quotes from Brother Adrian who said "Jesus came singing Love.  He died singing love.  He rose in silence.  If the song is to continue, we must do the singing…"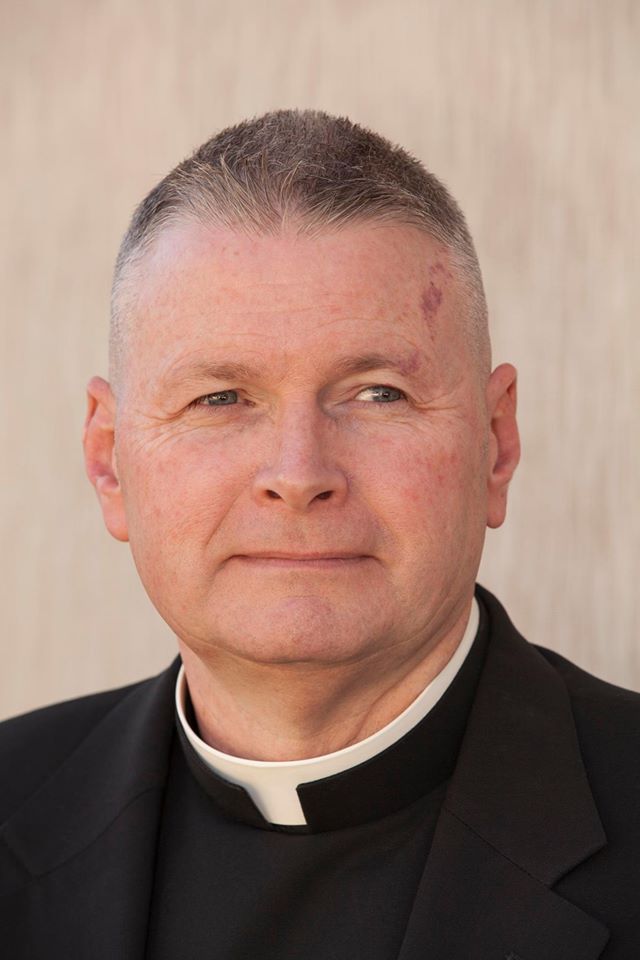 Through Sacrament, Scripture, Story, and Song, we rediscover that the values of the world around us ought not be our "reality;" rather, our reality is our faith in the Risen Christ, pervasive to the whole of our lives.  This rich tradition combined with the Word of God through the Sacramental journey is the schematic by which we are called to live as Missionary Disciples.
Father Ken invites all to come and experience the Parish Mission with this challenge: "If the song is to continue, we must do the singing."