July 2, 2020 – Parish Update Message
Fr. Sal will continue to offer Communion for those in our parish who have not yet been able to receive Communion. This is an opportunity for those who have not yet felt comfortable returning to Mass in the church. Fr. Sal will be available on all Sundays of the month of July from 1:15 pm – 1:45 pm (July 5th, 12th, 19th, and 26th). He would ask that you please attend/watch Mass from home via TV or online prior to coming to receive Communion. God Bless.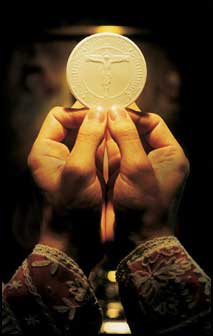 June 17, 2020 – Parish Update Message
June 4, 2020 – Parish Update Message
May 22, 2020 – Parish Update Message
NEW MASS SCHEDULE
Bishop Parkes has given permission to begin week-end Masses next week-end, May 30-31, as we celebrate the Feast of Pentecost.
PLEASE NOTE that for the month of June the Mass schedule will be changed.
Beginning Monday, May 25, 2020:
Church Hours: The church will continue to be open Monday thru Friday 8:00 AM until 12 Noon.
Daily Mass: Monday – Friday 8:30 AM.
Adoration of the Blessed Sacrament: Tuesday after Mass till 12 Noon. Benediction at 12:00 PM.
Confessions: Saturday 2:30 PM -3:30 PM  in the Sacristy. On Saturday the church will be open from 2:00 PM until after the evening Mass.
Saturday Vigil Mass:  4:00 PM
Sunday Masses:  8:00 AM, 10:00 AM, 12:00 PM
NO SUNDAY EVENING MASS FOR NOW
All Masses will be in English.
If you are not ready to return to Mass at this time, please note that Catholics in the Diocese of St. Petersburg remain dispensed from the obligation to attend Sunday Mass until further notice.
All evening meetings, gatherings and events continue to be suspended until further notice.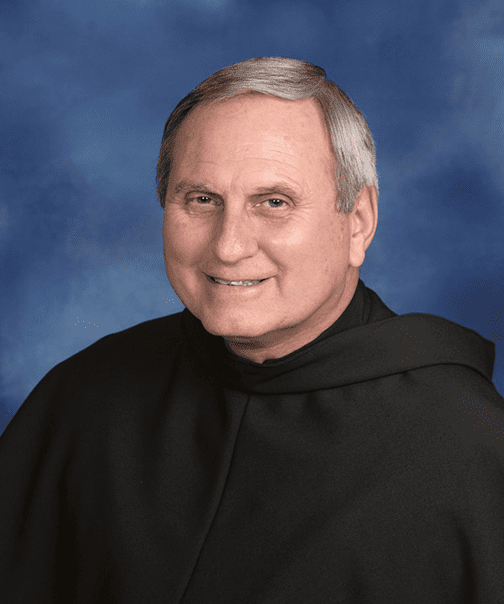 My dear parishioners,
May the peace of the Risen Lord be with you and your family. I know many were excited to hear that we would begin daily Mass. I am grateful to our Bishop for granting us permission and we are even more grateful to Bishop Parkes for now allowing us to once again resume Saturday Vigil and Sunday Masses beginning next week-end, the Feast of Pentecost. Some of you may say it's too soon, others may still be hesitant to return at this time and others are more than ready to come back. With this permission I want to reassure you that if you are still not comfortable to return or you are feeling sick, then please stay home for your protection and for others. This message has certainly been reiterated by our Bishop, a real concern for you. We know that this will take time and we must be patient.
As your Pastor, I want you to know that I have your health as my main concern. We are doing all that we can possibly do to protect you. The church is sanitized daily after our Masses and we will continue doing this after each Mass. Those attending daily Mass have already seen what has been done for social distancing and available areas to sit. Everyone has been most cooperative and I wish to thank you for your full cooperation.
Please note that now that we are beginning the week-end Masses, I will no longer have the Saturday 8:30 AM Mass. The last morning Mass will be this Saturday, May 23rd.
For the month of June the Mass schedule will be Saturday  4 PM, Sunday 8 AM, 10 AM, and 12 Noon. There will not be a Sunday evening Mass. As we get closer to the end of June, I will re-evaluate the schedule again to see if it is necessary to add another Mass. The summer months have always had a decline in Mass attendance and now with the pandemic, it is expected that we may see even less attendance.
What do we need before starting Mass on Pentecost and what should you expect when you arrive for Mass
What do we need?
1. We need volunteers who are willing to help in sanitizing the Church after each Mass. We need volunteers to assist at the front doors as greeters and others inside to direct people to places that are reserved for sitting. We are hoping that enough volunteers will come forward so they would only be asked to help at one Mass, not all of them. Please call the parish office or speak with Marcia if you can help. Once we have the list of volunteers, we will plan a brief meeting to go over the instructions before we gather for Pentecost. I know that the parish has always celebrated the Feast of Pentecost with such great joy and solemnity. It will certainly be different, but the joy and solemnity of the celebration of the birthday of the church will not be lessened this Pentecost.
2. We need to know which Lectors and Eucharistic Ministers are available to assist at the Masses. This information can be sent to Marcia, our Director of Worship.
3. The Social Hall will be set up for over flow, if needed. If this occurs, we will need at least one Eucharistic Minister to distribute Communion to those in the Social Hall.
What should you expect when you attend Mass?
1. It's preferred that you wear a mask. When receiving Communion, (partially remove your mask), receive Communion in the hand, step to the side, place the Eucharist in your mouth and then return to your seat.
2. Please receive Communion in your hand.
3. Follow the white lines for social distancing and form a single line for Communion down the center aisle.
4. There will be less singing during the Mass. The Gloria, the Holy Holy, and the Lamb of God will be recited.
5. We ask that you leave in an orderly fashion and follow the social distancing required. Please do not congregate outside in large groups.
6. The collection will not be taken up in the usual fashion. We will have a large basket marked OFFERTORY COLLECTION and it will be placed in an area that will be convenient to place your offering inside.
I wish to express my sincerest THANK YOU for your continual sacrificial giving each week. A true sign of Stewardship in action. Know that you have been and will continue to be remembered in my prayers. We will get through this because our Lord is with us and He has said – DO  NOT  BE  AFRAID!    God bless you and keep you safe.
Fr. Sal
Important Information Link on WHAT TO EXPECT when you return to Mass:
Joyfully Present For Mass Reminders
Message from Bishop Parkes – May 5, 2020
NUEVO HORARIO DE MISAS
Las Misas de fin de semana comenzarán del 30 y 31 de mayo, el Domingo de Pentecostés. Comenzamos nuestras Misas de lunes a viernes a las 8:30 am. El obispo Parkes ha dado permiso para comenzar Misas de fin de semana el próximo fin de semana mientras celebramos la fiesta de Pentecostés.
TENGA EN CUENTA que para el mes de junio se cambiará el horario de Misas.
• Sábado: Confesiones 2:30 pm – 3:30 pm en la Sacristía
• Sábado:  Misa de Vigilia 4:00 pm
• Misas los Domingos: 8:00am, 10:00am, 12:00pm
• POR AHORA NO HAY MISA LOS DOMINGO EN LA TARDE
La iglesia continuará abierta de lunes a viernes de 8:00 am hasta las 12 del mediodía.
Exposición de Santísimo –  Adoración es los martes después de la Misa, hasta las 12 del mediodía sin bendiciones hasta nuevo aviso.
No habrá Misa los sábados a las 8:30am después de este sábado 23 de mayo. El sábado la iglesia estará abierta desde las 2 de la tarde hasta después de la Misa de la tarde.
Todas las reuniones y eventos de la noche están CANCELADAS hasta nuevo aviso. Consulte nuestro Website de la parroquia para obtener las comunicaciones más actualizadas. El Website de la Diócesis de St. Petersburg también es un excelente recurso para actualizaciones y recursos disponibles en línea. www.stpatricktampa.org o www.dosp.org
Padre Sal