ST. PATRICK PARISH LENTEN MISSION
March 7th, 8th, 9th – 7:00PM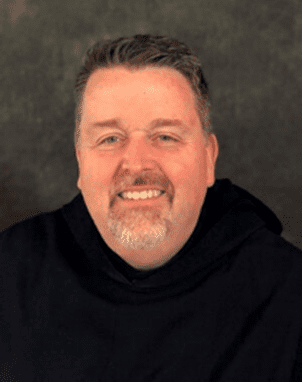 Fr. Tom McCarthy, OSA
"Our Restless Journey": Life – The restless journey towards God united in mind and heart.  
Am I fighting or embracing the journey?
Many of our youth will remember Fr. Tom from Camp Cove Crest last summer.
Father Tom is an experienced teacher, administrator, retreat director and parish mission preacher.  He is a native    of the South Side of Chicago. He grew up in St. Adrian Parish in Marquette Park. He graduated from Villanova University with a B.A. in Communication Arts. He also has a Master of Arts in Educational Administration from Lewis University.
Fr. Tom entered the Midwest Province of the Augustinian Order in 1987. After completing his novitiate, he attended Catholic Theological Union in Chicago and graduated with a Master of Divinity degree.  In 1993 he made his solemn vows as an Augustinian Friar and in 1994 he was ordained to the priesthood.
Fr. Tom ministered for nine years as the Vocation Director for the Our Mother of Good Counsel (Midwest) and five years for St. Thomas of Villanova (Eastern) Province.
Fr. Tom spent two years as the Augustinian Advisor to the Office of First- and Second-Year Initiatives – Office of Student Life at Villanova University.
Fr. Tom ministered in Rome as part of the Pontifical Council for the Promotion of the New Evangelization where he was named a Papal Missionary of Mercy by Pope Francis in 2018.  Fr. Tom is currently in his 12th year as Vocation    Director for the Midwest Province and is the Director of St. Rita of Cascia Shrine Chapel in Chicago, IL. Father Tom is also the Prior of the Pre-Novitiate Community of St. Clare of Montefalco Friary in Chicago.
Father Tom continues to preach parish missions and lead retreats. You can find more information on his website www.frtommccarthy.com
Misión Cuaresmal Parroquial en San Patricio
Marzo 13, 14 y 15
Domingo 13 a las 2 pm, el 14 y 15 a las 7 pm
Marzo 14 – Recepcion despues de la Misión en el Salon Social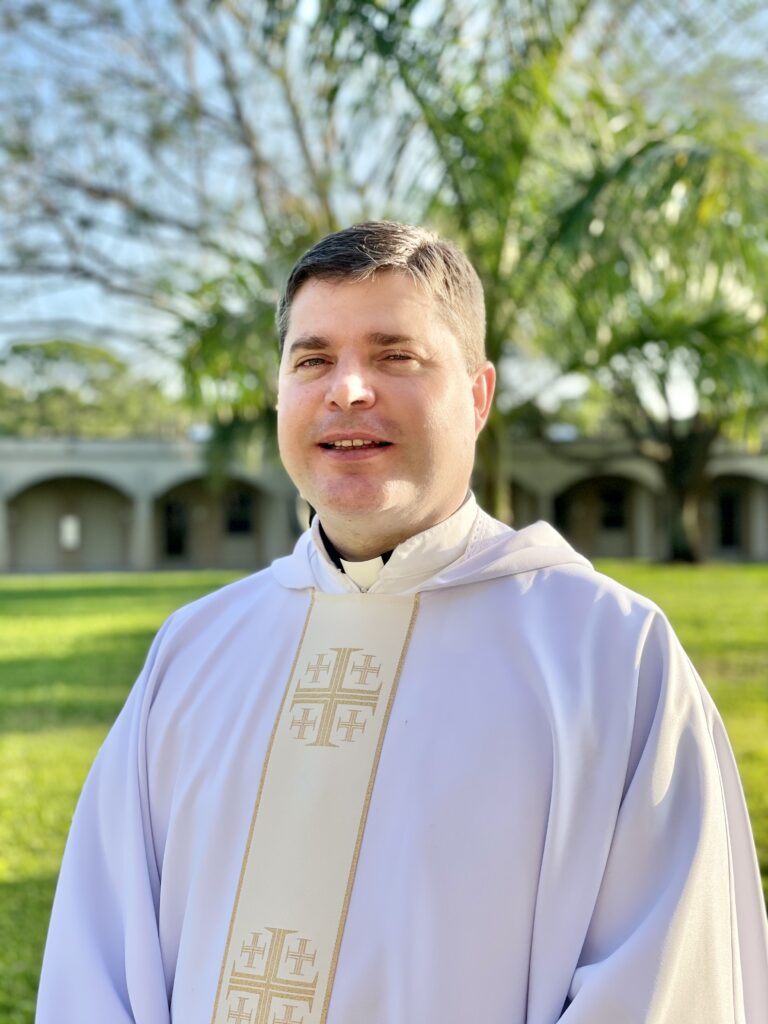 Con el Padre Higinio Rosolen, vicario parroquial de St. Lawrence
"Del desierto a la tierra prometida: en busca de nuestra paz."
Breve reseña biográfica
El padre Higinio Rafael Rosolen fue ordenado el 29 de agosto de 2003 en La Plata, Argentina. Luego de sus Estudios Bíblicos en Roma, desarrolló su apostolado en Grecia, Canadá y Estados Unidos. Ha predicado en retiros y misiones, y ha dictado clases y conferencias en varios países. Es autor de varias publicaciones, como «San Rafael. El "buen ángel de Dios" (Tob 5,21)»; «San Juan Bautista, el Precursor» y «Una introducción a la lectura del Evangelio según San Marcos». Ha sido profesor y formador en Saint Vincent de Paul Regional Seminary (Boynton Beach, FL). Actualmente es vicario parroquial en St Lawrence Catholic Church (Tampa, FL).