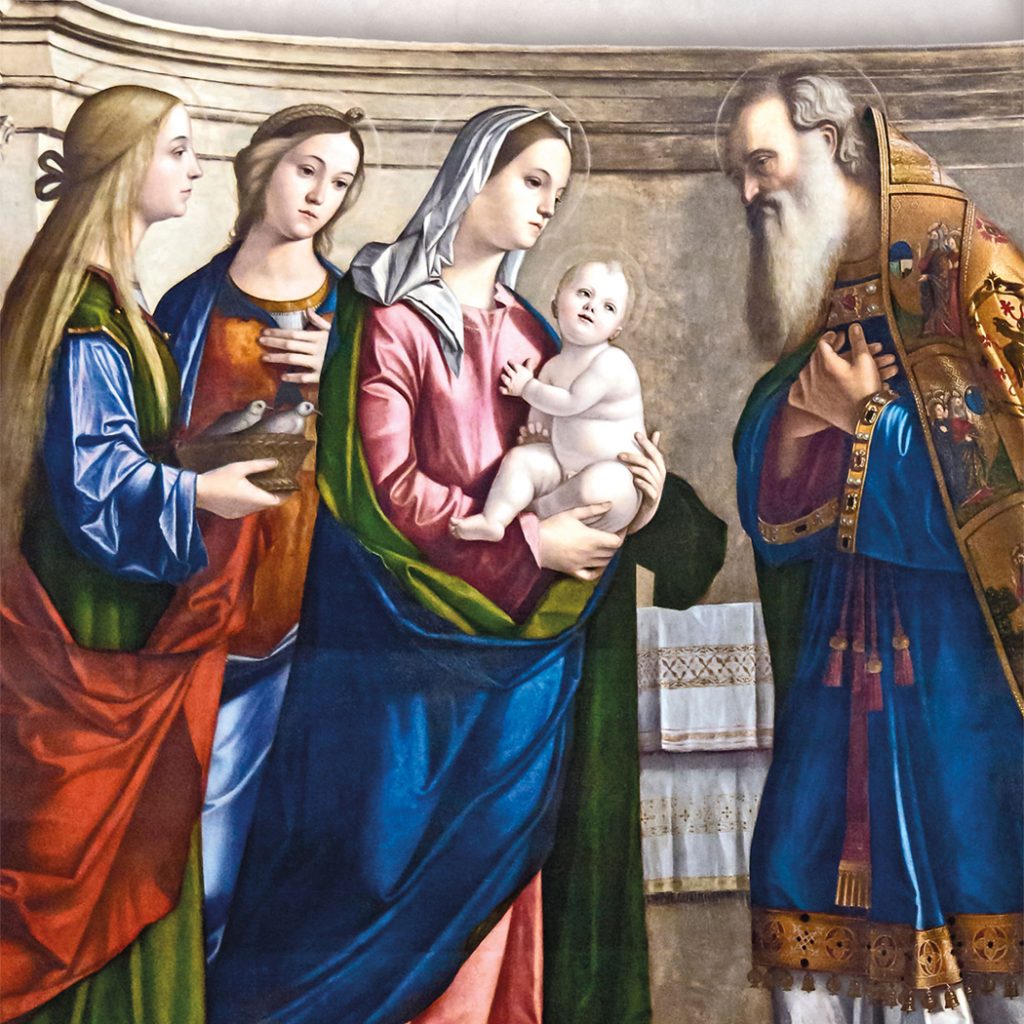 Fourth Sunday in Ordinary Time
Sunday, January 31, 2021
Reflection by: Fr. Salvator  M. Stefula, T.O.R.
My sisters and brothers in Christ,
May the peace of the Lord be with you and your families! It is hard to believe that the month of January is gone. I am sure some of us are saying—where has the month gone? We are preparing for a new month with hopes and dreams. It is important that we go forward in a positive way even with the continual challenges that still face us. The Lord Jesus said that we must not be afraid, He is with us.
February 2nd is the Feast of the Presentation of our Lord, also known as Candlemas Day. I invite you to read the article in today's bulletin about this Feast and feel free to bring a candle(s) to be blessed for your home.
February 3rd is the Feast of St Blasé and the blessing of throats will take place but will not be given individually due to the Pandemic. The blessing will be offered to everyone at the concluding blessing of the Mass.
February 17th is ASH WEDNESDAY, the beginning of our Lenten Season. We are happy to once again provide you with a Lenten Mission. Information on the Mission can be found in this week's bulletin. I encourage you to set aside these 3 days to be       spiritually uplifted as we begin this penitential season.
Our first reading from the Book of Deuteronomy recounts Moses speaking to God's people shortly before he dies. He assures them that God will not leave them without direction or leadership. God would send them another prophet like himself who would speak God's word to them. This reading prepares us for the gospel where Jesus speaks God's word with power and authority.
Let us go forward with the assurance that the Lord is with us. God bless you!
Mis hermanas y hermanos en Cristo,
¡Que la paz del Señor este con ustedes y sus familiares! Es difícil creer que el mes de enero ya pasó. Estoy seguro que algunos de nosotros decimos — ¿A dónde se fue el mes? Nos estamos preparando para un nuevo mes con esperanza y sueños. Es importante que sigamos hacia adelante de forma positiva aun con los continuos retos que todavía se nos presentan. El Señor Jesús dijo que no debemos tener miedo, Él está con nosotros.
El 2 de febrero es la Fiesta de la Presentación de nuestro Señor conocido como el Día de la Candelaria. Les invito a que traigan una vela(s) para ser bendecida, para su casa.
El 3 de febrero es la Fiesta de San Blás y la bendición de las gargantas se celebrará, pero no se dará individualmente debido a la pandemia. La bendición será ofrecida a todos al concluir la bendición de la misa.
El 17 de febrero es Miércoles de Ceniza, el comienzo de la Temporada de Cuaresma. Estamos de nuevo   contentos de poder brindarles la Misión de Cuaresma, el 22, 23 y 24 de febrero con el Padre William Garrot, O.P. Les exhorto a que saquen a un lado estos tres días para que espiritualmente se renueven al comenzar esta temporada penitencial.
Nuestra primera lectura es del Libro de Deuteronomio donde cuenta acerca de Moisés hablando al pueblo de Dios poco antes de morir. Él les asegura que Dios no los dejará sin dirección o liderazgo. Dios les enviará a otro profeta como el quien les hablará de la palabra de Dios. Esta lectura nos prepara para el evangelio donde Jesús habla de la palabra de Dios con poder y autoridad.
Vamos hacia adelante con la certeza de que Dios está con nosotros. ¡Dios te bendiga!