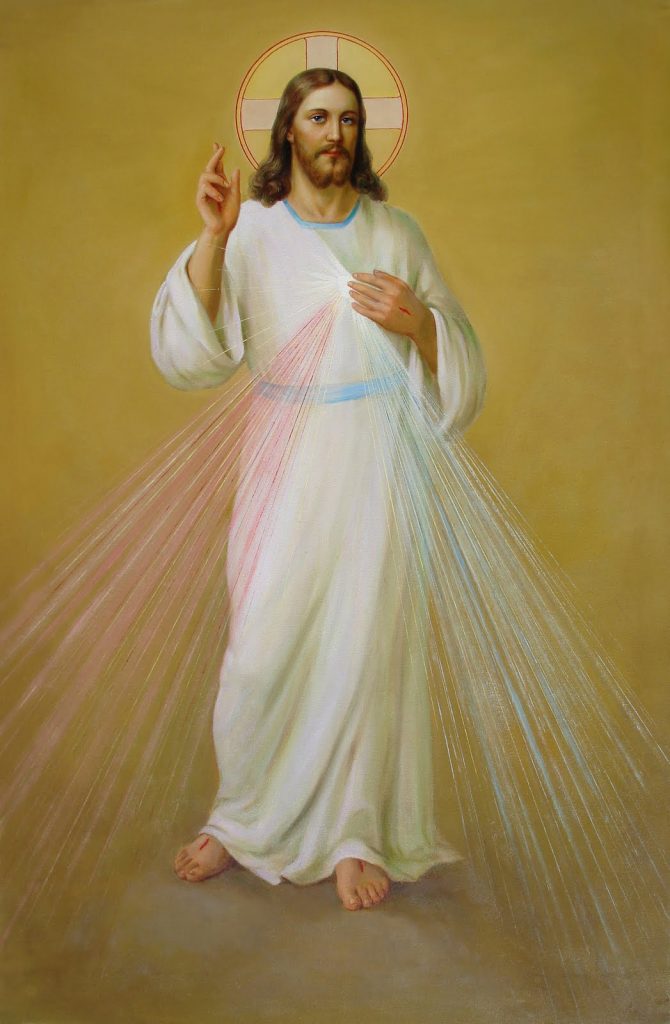 DIVINE MERCY SUNDAY
Sunday, April 11th is Divine Mercy Sunday.  A Holy Hour will be celebrated in the Church from 3-4 PM.
What is Divine Mercy Sunday?
Among all of the elements of devotion to The Divine Mercy requested by our Lord through St. Maria Faustina Kowalska, the Feast of Mercy holds first place. The Lord's will with regard to its establishment was already made known in His first revelation to the saint, as recorded in her Diary. In all, there were 14 revelations concerning the desired feast.   Our Lord's explicit desire is that this feast be celebrated on the first Sunday after Easter. This Sunday is designated in "The Liturgy of the Hours and the Celebration of the Eucharist" as the "Octave Day of Easter." It was officially called the Second Sunday of Easter after the liturgical reform of Vatican II. Now, by the Decree of the Congregation for Divine Worship and the Discipline of the Sacraments, the name of this liturgical day has been changed to: "Second Sunday of Easter, or Divine Mercy Sunday."
We want to encourage everyone to take advantage of this incredible promise and the additional Plenary Indulgence on this great Feast of Mercy.  The Image of The Divine Mercy, which Our Lord requested to be solemnly blessed and venerated on this day, will be on display in our church.