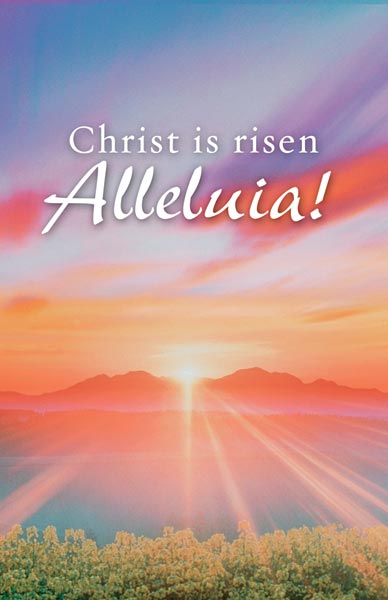 Easter Sunday of the Resurrection of the Lord
Sunday, April 4, 2021
Fr. Alberto Bueno, T.O.R.
My dear Sisters and Brothers: The Lord is risen! ALLELUIA! He is risen indeed! ALLELUIA! We greet each other with this wonderful     proclamation, for having entered into the Paschal mystery of our salvation on Holy Week, especially with the Paschal Triduum of the last three days, we have suffered and died with Christ and have experienced the Resurrection into a new life with the Lord. We have renewed our entrance to the new life of God's Kingdom by the renewal of our Baptismal promises. As Saint Paul reminds us, we have died with Christ and we have risen with Him! Filled with this new life we are invited to be witnesses of the Risen Christ, just as Mary Magdalene did to Peter and the Beloved Disciple. We are to carry this Good News, with joy and enthusiasm, to all we meet on our life's journey. May the Risen Lord bless you with His light and may that light shine forth through your life. Alleluia!
Domingo de la Resurrección del Señor
Mis queridos hermanos y hermanas: ¡El Señor ha resucitado, ALELUYA! ¡De veras ha resucitado, ALELUYA! Nos saludamos con esta magnífica proclamación, pues, al haber participado en el misterio Pascual de nuestra salvación durante la Semana Santa, especialmente con el Triduo Pascual de los últimos tres días, hemos sufrido y morido con Cristo y hemos experimentado la Resurrección a una nueva vida con el Señor. Hemos renovado nuestra entrada a la nueva vida en el Reino de Dios por la renovación de nuestras promesas bautismales. Como nos recuerda san Pablo, ¡hemos morido con Cristo y hemos resucitado con Él! Llenos con esta nueva vida estamos invitados a ser testigos de Cristo Resucitado, igual que María Magdalena que lo anunció a Pedro y al Discípulo Amado. Debemos llevar esta Buena Nueva, con alegría y entusiasmo, a toda persona que encontramos en el camino de nuestras vidas. Que el Señor Resucitado los bendiga con su luz y que esa luz brille en sus vidas alumbrando a los demás. ¡Aleluya!
WE ARE HEALED IN CHRIST THROUGH  PRAYER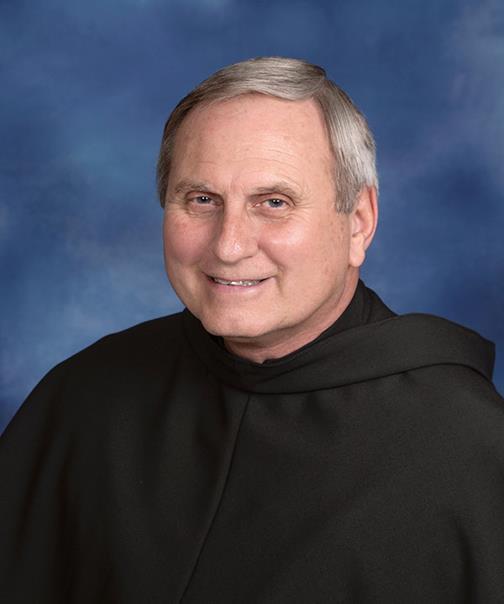 My sisters and brothers in Christ,
This Monday, April 5th I will be    going to St Joseph Hospital to have my Aortic Valve replaced. I humbly ask you to remember me in prayer that everything will go well. I look forward to my return as I continue to serve you.
Fr. Sal
Is anyone among you sick? He should summon the presbyters (priests) of the church, and they should pray over him and anoint him with oil in the name of the Lord, and the prayer of faith will save the sick person, and the Lord will raise him up. If he has committed any sins, he will be forgiven.
James 5:14-16