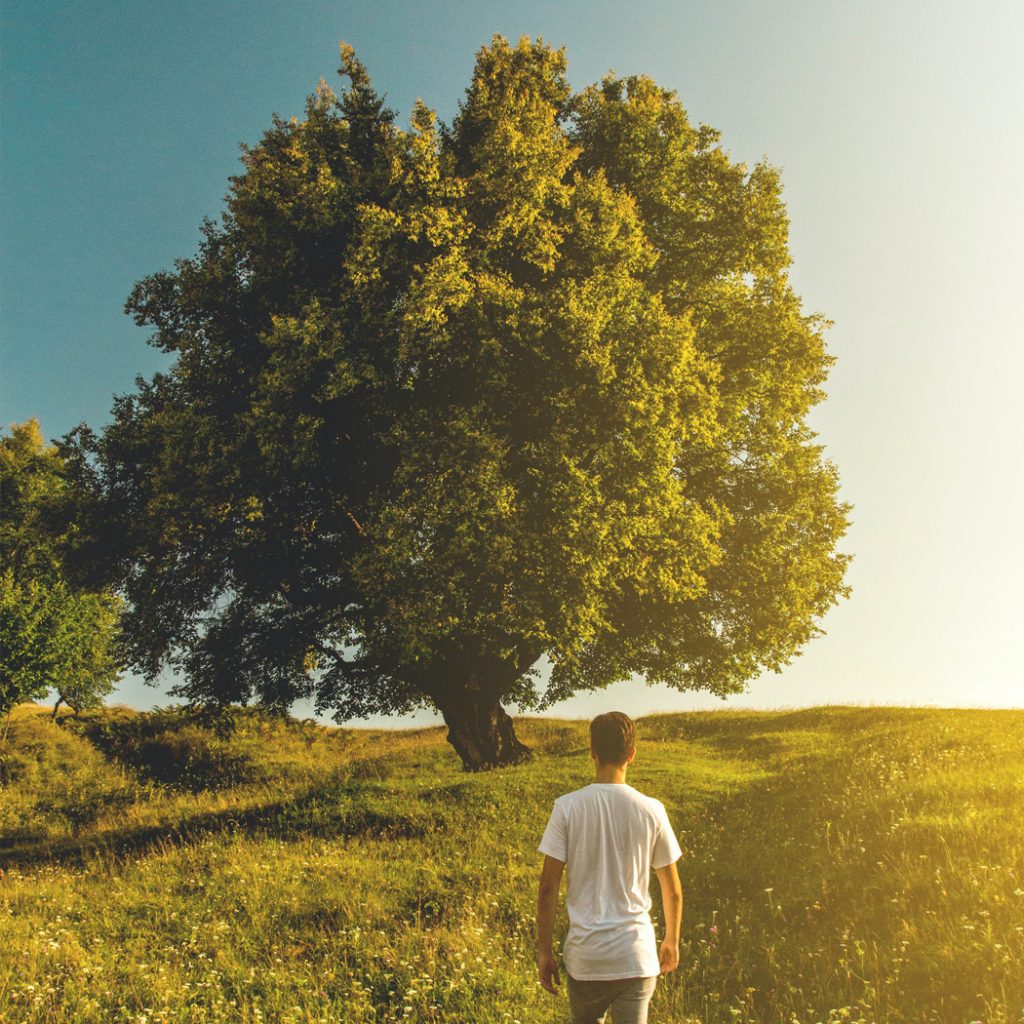 Eleventh Sunday in Ordinary Time
Sunday, June 13, 2021
Reflection by: Fr. Salvator Stefula, T.O.R.
My sisters and brothers in Christ,
May the peace of the Lord Jesus be with you and your family. The last two weeks we celebrated two very beautiful feasts and doctrines of our faith…the Feast of the Holy Trinity and last week, the Feast of the Body and Blood of Christ.
We now continue with Ordinary Time which will continue until the First Sunday of Advent, November 28th.
Our first reading comes from the prophet Ezekiel. He liked to use symbolism, either spoken or acted out, in order to get his message across. In today's first reading Ezekiel talks about trees. The first image is that God would take a cutting from a tree and plant it in Israel where it would grow into a majestic tree. This prophecy comes at the time of the Babylonian exile. God would raise up a future king from the house of David. This is the meaning of the branch that was cut and replanted in Israel. By this symbol, God was telling his people he was not giving up on them.
You and I know that our God is always with us, even in difficult times as we have been experiencing this Pandemic. We pray for the continual grace to always trust in God.  God bless you!
Mis hermanas y hermanos en Cristo,
Que la paz del Señor Jesús esté con ustedes y sus familiares. En las últimas dos semanas hemos celebrado dos fiestas y doctrinas muy hermosas de nuestra fe… la Fiesta de la Santísima Trinidad y la semana pasada, la Fiesta del Cuerpo y la Sangre de Cristo. Ahora continuamos con el Tiempo Ordinario que se prolongará hasta el primer domingo de Adviento, el 28 de noviembre.
Nuestra primera lectura proviene del profeta Ezequiel. A él le gustaba utilizar el simbolismo, hablado o representado, para transmitir su mensaje. En la primera lectura de hoy, Ezequiel habla de los árboles. La primera imagen es que Dios tomaría un esqueje de un árbol y lo plantaría en Israel, donde crecería hasta convertirse en un árbol majestuoso. Esta profecía tiene lugar en la época del exilio babilónico. Dios levantaría un futuro rey de la casa de David. Este es el significado de la rama que fue cortada y replantada en Israel. Con este símbolo, Dios le decía a su pueblo que no los abandonaba.
Usted y yo sabemos que nuestro Dios está siempre con nosotros, incluso en tiempos difíciles como los que hemos vivido con esta pandemia. Pedimos por la gracia continua de confiar siempre en Dios.  ¡Que Dios los bendiga!