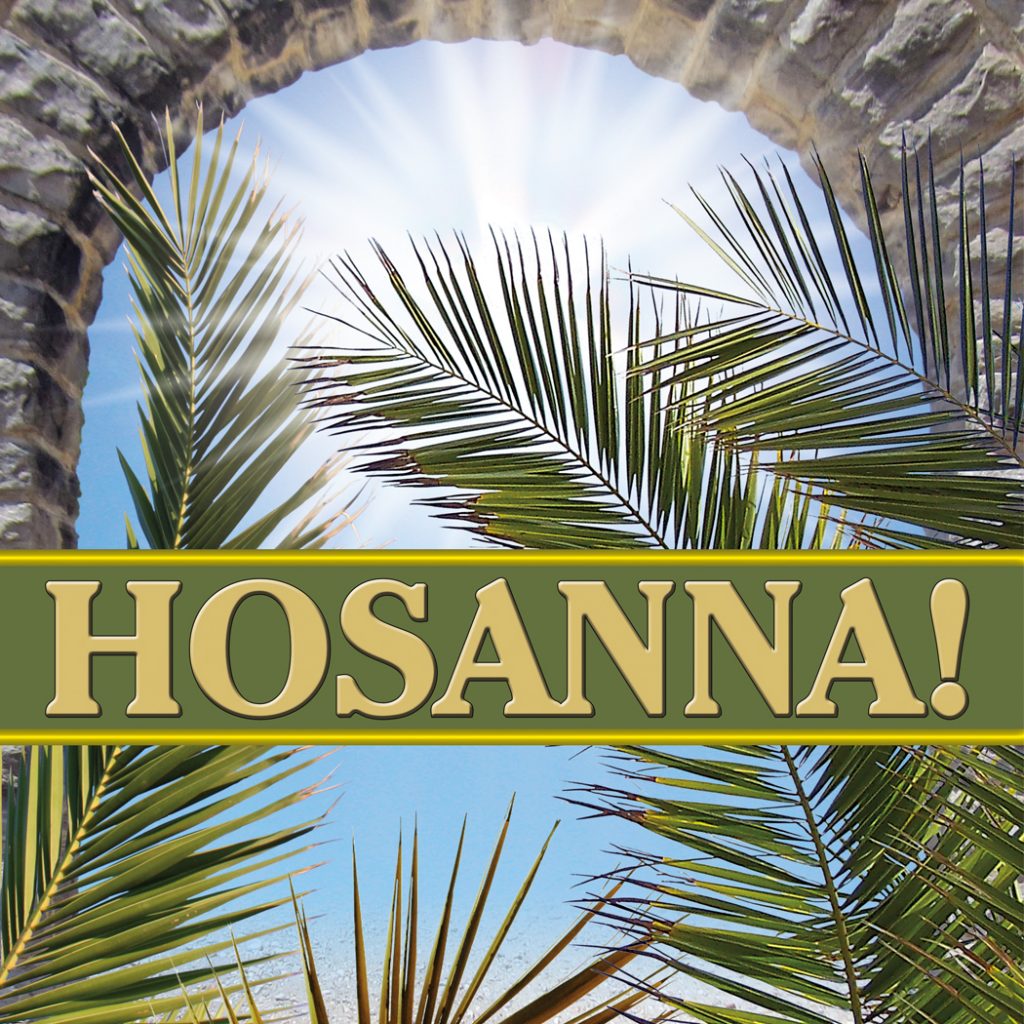 PALM SUNDAY
Sunday, March 28, 2021
Fr. Salvator Stefula, T.O.R.
It is hard to believe that these five weeks of Lent have come to an end. This week-end, we begin with Palm Sunday and Holy Week which prepares us for the Sacred Triduum—Holy Thursday-Good Friday and Holy Saturday. All of this spiritual preparation is now finalized as we celebrate the feast of the Resurrection of our Lord, Jesus, on Easter Sunday.
The reading of the Passion for this week-end is from the Evangelist Mark. This is the earliest and shortest of our gospels. There are only 16 chapters in the entire gospel. It is interesting to note that almost one third of his gospel (five chapters) describes what happened in the last week of Jesus' life, from his triumphal entry into Jerusalem on Palm Sunday until  His resurrection on Easter Sunday.
Everything that Jesus did and said during His three years of public ministry was important, but the events of His life from Palm Sunday to Easter Sunday are the most important of all. Christmas is very important but we would never have heard of Jesus if it were not for the events that happened between Palm Sunday and Easter Sunday.
I hope you will be able to attend our Holy Week  services. If you are not able to attend, I would encourage you to read the scriptures for these days as part of your personal meditation. God bless you!
DOMINGO DE RAMOS
Es difícil creer que estas cinco semanas de Cuaresma han llegado a su fin. El fin de esta semana, comenzamos con el Domingo de Ramos y la Semana Santa la cual nos prepara para el Triduo Sagrado-Jueves Santo-Viernes Santo y Sábado Santo. Toda esta preparación espiritual finaliza con la celebración de la fiesta de la Resurrección de nuestro Señor Jesús, el Domingo de Pascua.
La lectura de la Pasión para este fin de semana es del Evangelista Marcos. Este es el más antiguo y corto de nuestros evangelios. Hay solo 16 capítulos en todo el evangelio. Es interesante observar que casi un tercio de su evangelio (cinco capítulos) describe que ocurrió la última semana en la vida de Jesús, desde su entrada triunfal en Jerusalén el Domingo de Ramos hasta Su Resurrección el Domingo de Pascua.
Todo lo que Jesús hizo y dijo durante Sus tres años de ministerio público fue importante, pero los acontecimientos de Su vida desde el Domingo de Ramos hasta el Domingo de Resurrección son los más importantes de todos. La Navidad es importante, pero nunca hubiéramos oído de Jesús sino fuera por los acontecimientos que ocurrieron entre el Domingo de Ramos y el Domingo de Resurrección.
Espero que puedas asistir a nuestros servicios de Semana Santa. Si no puedes asistir a ellos, te animo a que leas las escrituras en esos días como parte de tu meditación personal. Dios te bendiga.