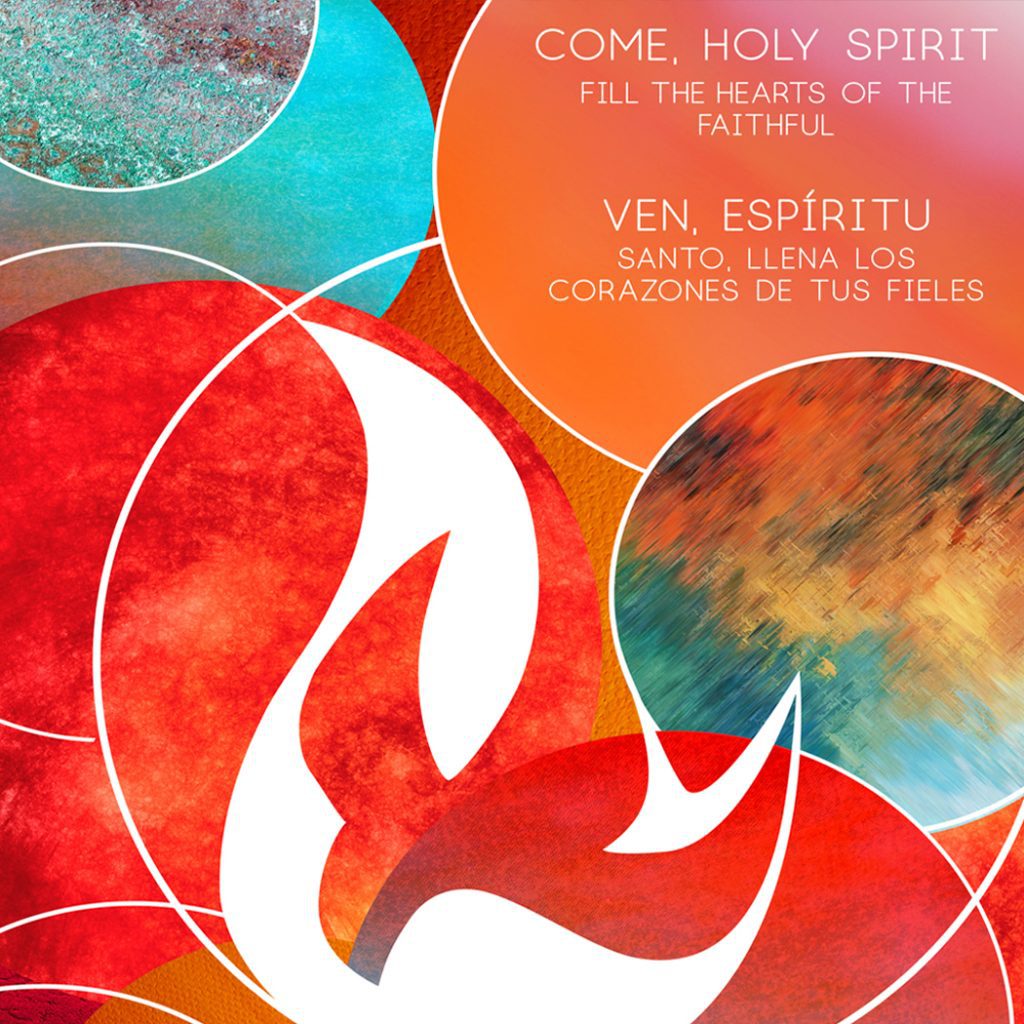 Pentecost Sunday
Sunday, May 23, 2021
Reflection by: Fr. Alberto Bueno, T.O.R.
My dear Brothers and Sisters, Happy Pentecost! This is a day, which we celebrate with great joy, for it marks the beginning of the Church and its work of proclaiming Christ to the world. The coming of the Spirit marks the rebirth of human kind as a new
creation. Through Christ's Resurrection and the work of the Holy Spirit, in faith, we receive a new life. A life in God, Father, Son, and Holy Spirit. Sons and daughters of the Father, sisters and brothers of Christ Jesus, united by the life of the Spirit. Moreover, as we hear in today's Gospel, Jesus commissions us to share that life with all we meet. Like Jesus, we look beyond ourselves to the needs of others, to share that life, which the Lord gave us in abundance, especially with the ones who are hurting, alone, suffering and abandoned. We are as Christ to others. This is the life of a disciple, a Christian, in the world. The Acts of the Apostles describes those locked away in fear bursting forth with enthusiasm and fearlessly proclaiming Good News. The torch has been handed to us. Open the doors to your heart, let the Holy Spirit in, and let your voice and actions proclaim the life in Christ Jesus, building the Kingdom of God. Amen!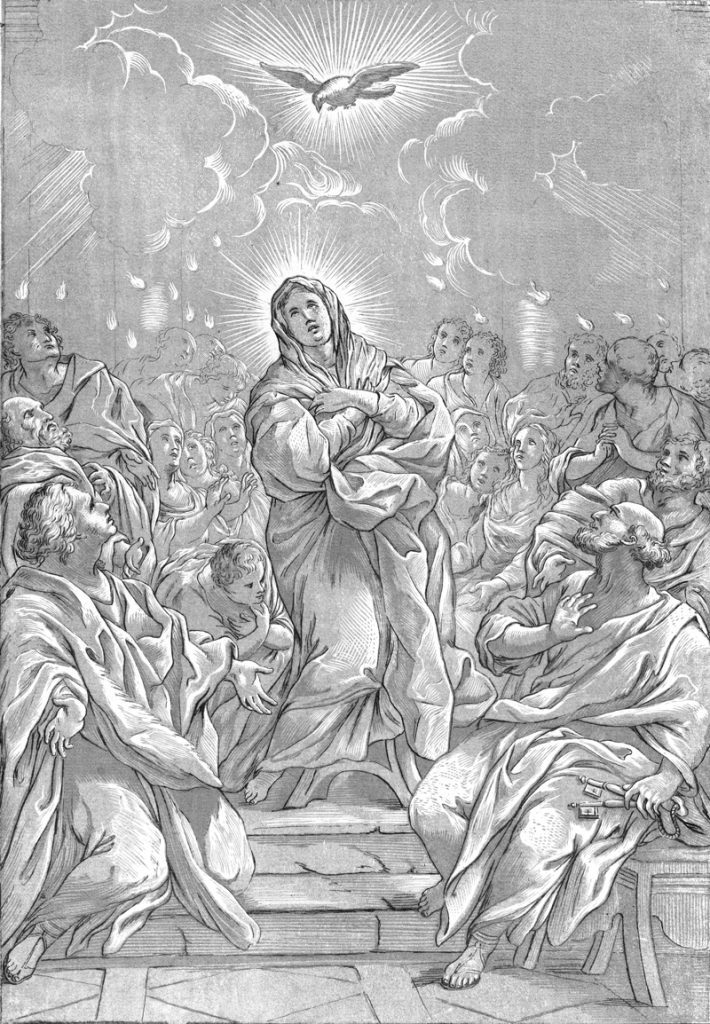 Domingo de Pentecostés
Mis queridos hermanos y hermanas, ¡feliz día de Pentecostés! Este es un día que celebramos con mucha alegría, pues marca el comienzo de la Iglesia y su obra de proclamar a Cristo a todo el mundo. La venida del Espíritu señala el renacimiento de la persona humana como una nueva creación. Por la Resurrección de Cristo y la obra del Espíritu Santo, en fe, recibimos una nueva vida. Una vida en Dios, Padre, Hijo, y Espíritu Santo. Hijas e hijos del Padre, hermanos y hermanas de Cristo Jesús, unidos por la vida del Espíritu. Además, como escuchamos en el evangelio de hoy, nos nombra para compartir esta vida con todos con quien nos encontremos. Igual que Jesús, miramos más allá de nosotros a las necesidades de los demás, para compartir la vida, que el Señor nos dio en abundancia, especialmente con los que sufren, están solos, adoloridos y abandonados. Somos el Cristo para los demás. Esta es la vida de un discípulo, de un cristiano, en el mundo. Los Hechos de los Apóstoles describe a una pequeña comunidad encerrada por el miedo irrumpiendo con entusiasmo y sin miedo proclamando la Buena Nueva. Se nos ha entregado la antorcha. Abre las puertas de tu corazón, permita que el Espíritu Santo entre, y proclame en voz y hechos la vida en Cristo Jesús, construyendo así el Reino de Dios. ¡Amén!