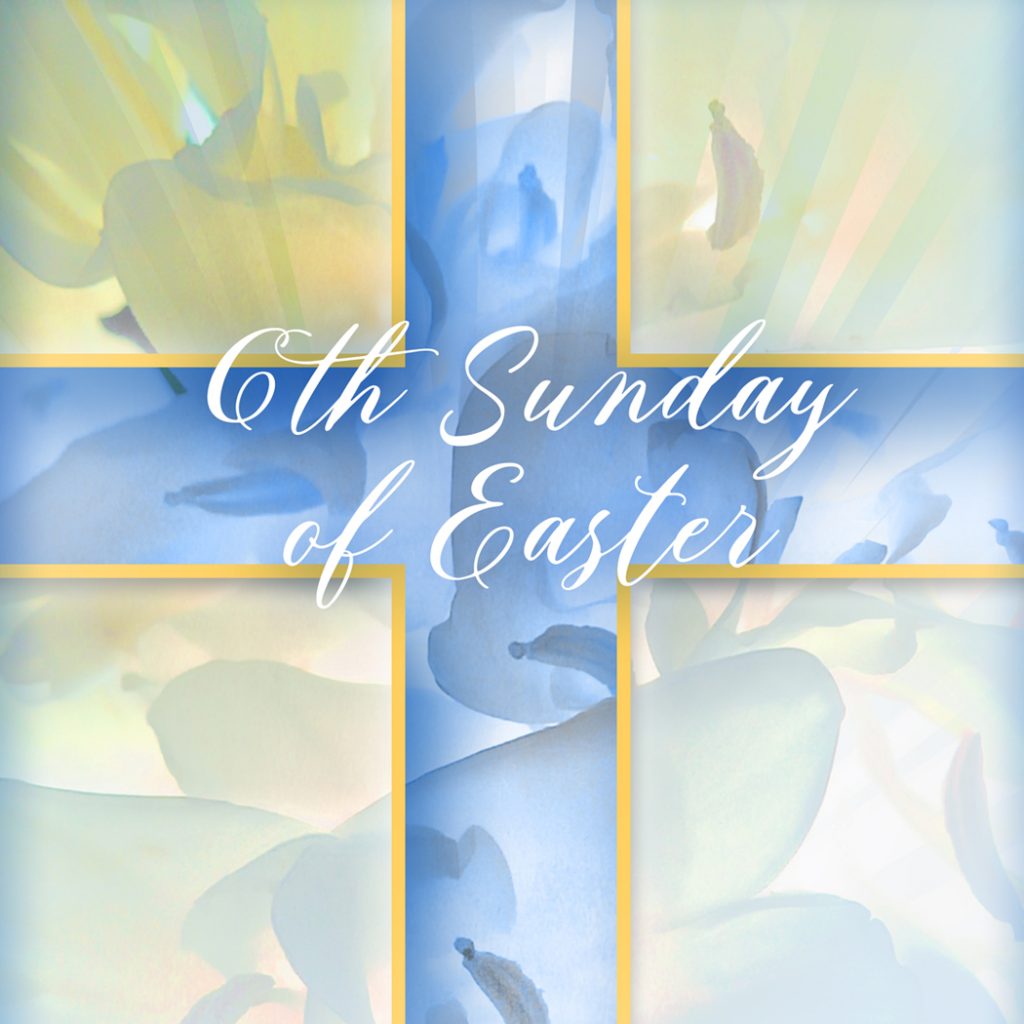 Sixth Sunday of Easter
Sunday, May 9, 2021
Reflection by: Fr. Alberto Bueno, T.O.R.
My dear brothers and sisters,
The readings for this Sunday bring us to the very heart of the mystery of our salvation in Christ. John's theology is profoundly presented to us. John 15:1-17 expresses this succinctly. We heard about the vine and the branches last Sunday (Jn. 15:1-8) Jesus tells his disciples, and us, "Remain in me…" (Jn. 15:4) as a branch on the vine. Now He takes it further, "Remain in my love." (Jn. 15:9) The Gospel we hear this weekend is clear; we are to remain in Christ's love as Christ remains in the Father's love! This is what   transforms us. The love of God has accomplished the healing grace (gift) that make us true sons and daughters of the Father. Moreover, this grace is universal, for all peoples. This is what we see in our first reading from the Acts of the Apostles. Peter and his companions are astonished that Cornelius and his family, all gentiles, receive the Holy Spirit as they did at Pentecost. In the eyes of God, the gentiles are equal to the Jews and are worthy of God's grace equally, as gentiles, without having to become Jews first. This was revolutionary, radical! Yet this was God's will. Why? John tells us in our second reading (1 John 4:7-10), "Let us love one another; because love is of God… for God is love." How do we remain in God's love? By loving our neighbor, doing good to those around us, especially those who are on the margins and who suffer so many injustices against their humanity. We are able to do this because God has loved us first, and because God has loved us, we are able to make that love real in the world. My sisters and brothers, be the love with which God has graced you. Amen!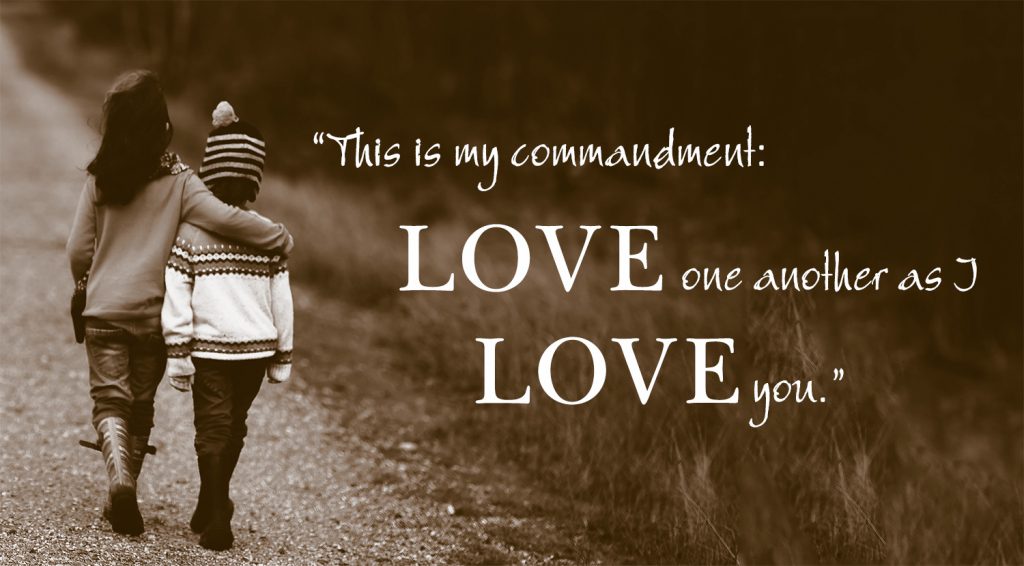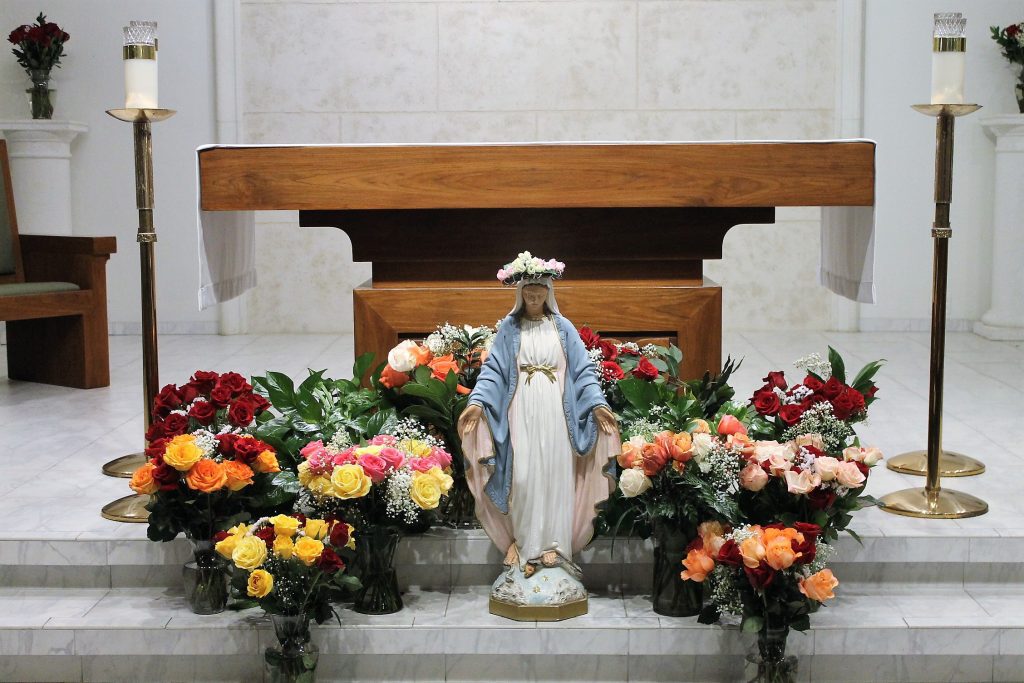 Sexto Domingo de Pascua
Mis queridos hermanos y hermanas,
Las lecturas de este domingo nos presentan la raíz del misterio de nuestra salvación en Cristo. La teología de Juan se nos revela profundamente. Juan 15:1-17 lo expresa sucinto. El domingo pasado escuchamos sobre la vid y los sarmientos (Juan 15:1-8) Jesús les dice a sus discípulos, y a nosotros, "Permanezcan en mí…" (Juan 15:4) como el sarmiento en la viña. Ahora nos lleva más profundo, "Permanezcan en mi amor." (Juan 15:9) Este evangelio está clarísimo; ¡debemos permanecer en el amor de Cristo como Él permanece en el amor del Padre! Es esto que nos transforma. El amor de Dios ha cumplido la gracia (don) sanadora que nos convierte en verdaderos hijos e hijas del Padre. Además, esta gracia es universal, para todo el mundo. Esto es lo que encontramos en la primera lectura de los Hechos de los Apóstoles. Pedro y sus compañeros se quedan asombrados cuando    Cornelio y su familia, todos gentiles, reciben e Espíritu Santo igual que ellos lo recibieron el día de Pentecostés. En los ojos de Dios, los gentiles son iguales a los judíos y son dignos de la gracia de Dios igualmente, cómo gentiles, sin la necesidad de convertirse al judaísmo. ¡Esto era revolucionario, radical! Sin embargo, era la voluntad de Dios. ¿Por qué? Juan nos lo explica en la segunda lectura (1 Juan 4:7-10), "Amémonos los unos a los otros, porque el amor viene de Dios… porque Dios es amor." ¿Cómo permanecemos en el amor de Dios? Amando al prójimo, haciendo el bien a los demás, especialmente a los que se encuentran en los márgenes y que sufren tantas injusticias contra su humanidad. Podemos hacer esto porque Dios nos ha amado primero, y porque Dios nos ha amado podemos hacer este amor real en el mundo. Mis hermanas y hermanos, sean el amor con cual Dios les ha concedido en su gracia. ¡Amén!