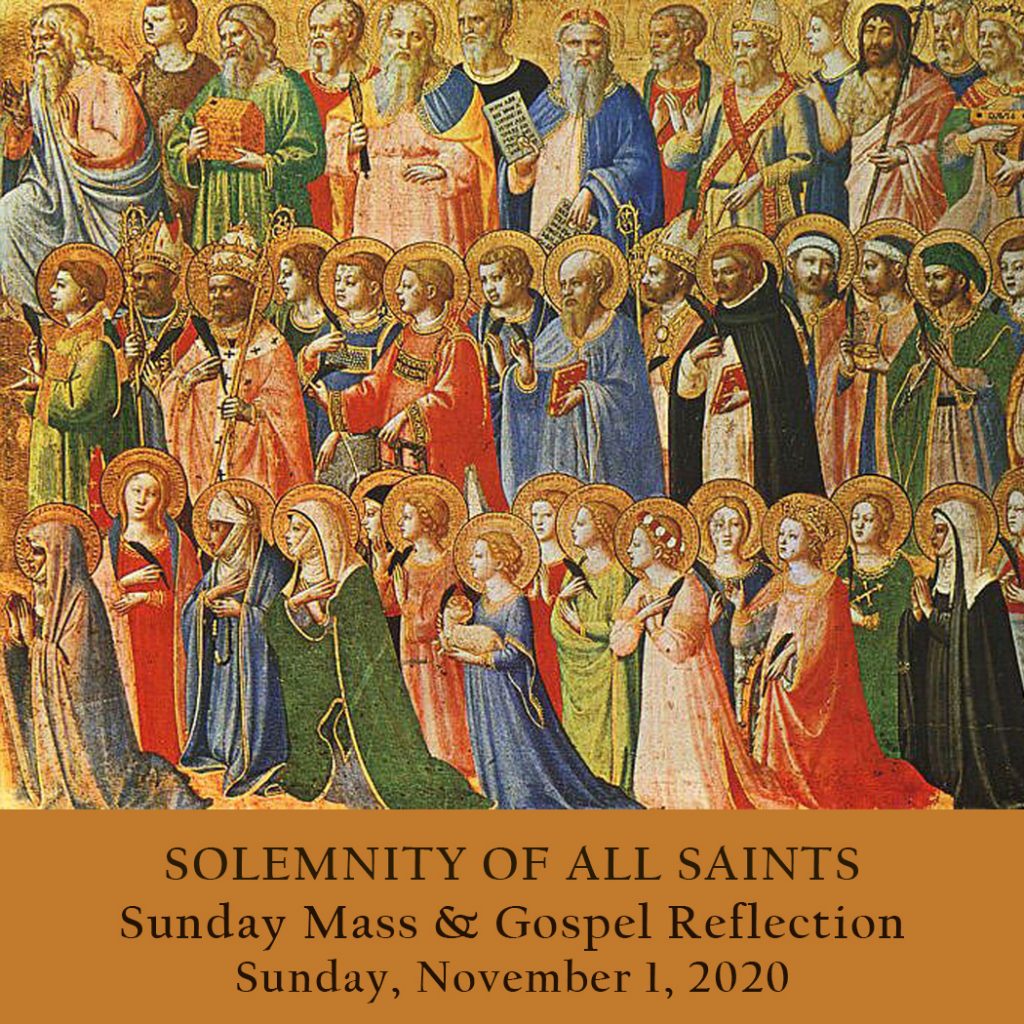 Solemnity of All Saints – Sunday, November 1, 2020⁠
Reflection by: Fr. Alberto Bueno, T.O.R.
View Mass Online*: YouTube
*Live Stream Mass will be at 4:00 PM on Saturday. The Mass will also be available to view on Sunday.
GIVE Online: ParishSoft Giving
Solemnity of All Saints
Dear Brothers and Sisters,
We pause this weekend to remember those members of our broad faith community who have run the race, who have endured to the end and now share in the promises of heaven. We think of the well-known holy ones whose stories inspire us, we think also of the saints from our own lives, real people with faults and failings as well as plenty of love and laughter, people whose lives we recall with pain and joy. We trust that these beloved children of God do indeed see Him in truth, for to them have been revealed the truths that we know only in part.
The Gospel text of the Beatitudes which we hear today, and which Pope Francis described as the program for sanctity, indicates to us that Jesus shows us that sanctity does not presuppose a separation from the world (because then how would we weep, or be persecuted or work for justice…), but rather to experience the reality of the Incarnation by the power of love which conquers evil in all circumstances. For this, when Jesus was raised to heaven and opened the dwellings of the saints, He sent us the Holy Spirit. To live the Beatitudes is nothing more or less than our task of configuring ourselves with Christ the Son: impossible task if it were not for the power of grace, led by the Holy Spirit who guides and models for us the life of holiness.
As we are all called to be saints, by virtue of our Baptism, this is our lofty goal and this day is our festival day. So Happy Feast to all.
Solemnidad de Todos los Santos
Queridos Hermanos y Hermanas,
Pausamos este fin de semana para recordar a esos miembros de nuestra gran comunidad de fe que han corrido la carrera, que han durado hasta el final y ahora comparten en las promesas de los cielos. Recordamos a los bien conocidos santos cuyo ejemplo nos inspiran, también recordamos a los santos de nuestra propias vidas, gente de verdad con sus culpas y fallos, igualmente con mucho amor y risas, personas que recordamos, a veces, con dolor y gozo. Confiamos que estos amados hijos e hijas de Dios de veras lo ven en verdad, porque a ellos se le ha revelado las verdades que nosotros conocemos solamente en parte.
El texto de las Bienaventuranzas que leemos hoy, y que el Papa Francisco describió como el programa de la santidad, indica también que Jesús nos muestra que la santidad no supone apartarse del mundo (porque entonces cómo lloraríamos, o podríamos ser perseguidos o trabajaríamos por la justicia…), sino experimentar la realidad de la encarnación por el poder del amor que vence al mal en toda circunstancia. Para ello, cuando Jesús subió a los cielos y abrió la morada de los santos, nos envió el Espíritu Santo. Vivir las Bienaventuranzas no es sino el resultado de ir configurándose con Cristo el Hijo: tarea imposible si no nos fuera dada la fuerza de la gracia, si el mismo Espíritu Santo no nos fuera conduciendo y modelando.
Todos somos llamados a ser santos, por virtud de nuestros Bautismos, esta es nuestra grán meta y este día es nuestro día de fiesta. ¡Así pués felicidades a todos!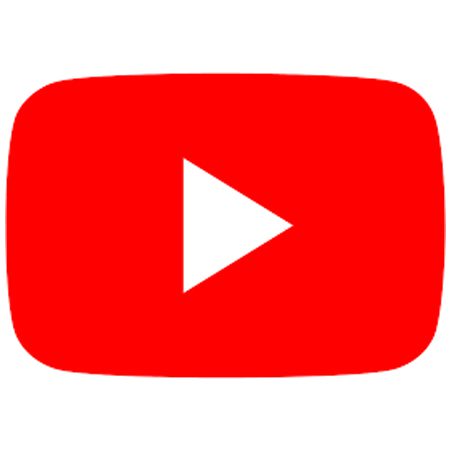 View Mass Online on our Parish YouTube Channel
Live Stream Mass will be at 4:00 PM on Saturday.
The Mass will also be available to view on Sunday through
our YouTube, Facebook and Parish Website.