Today we celebrate the solemn feast of the Holy Family of Jesus, Mary, and Joseph. This celebration always takes place during the Christmas octave. This gives an importance to this celebration which brings to mind that Jesus, in sharing our humanity, shares   in all things human (except sin) including the experience of being born into a family. And so as we celebrate this Holy Family, we pray for our families and for all human families seeking the intercession of Mary and Joseph, as we pray along with them to Jesus our Lord.
As many already know Pope Francis has proclaimed a year dedicated to Saint Joseph, which began on the 8th of December. As the Pope reminds us the role of  fatherhood is an essential one, and Saint Joseph took on that role in an exemplary manner. We have no recorded words spoken by Saint Joseph, but his actions speak volumes. His obedience to God's will complements Mary's own. Together they provided what the child Jesus needed as a human child. And Joseph, as the father of the family quietly went about his task of protecting, providing and teaching of God's Son as his own. During this year of Saint Joseph, we pray to him for all those called to be fathers in our world, and as the Patron and Protector of the Church, we pray to him to be with us and care for us as he cared for Jesus and Mary. "Hail, Guardian of the Redeemer, Spouse of the Blessed Virgin Mary. To you God entrusted his only Son; in you Mary placed her trust; with you Christ became man. Blessed Joseph, to us too, show yourself a father and guide us in the path of life. Obtain for us grace, mercy and courage, and defend us from every evil. Amen."
Apostolic Letter: With a Father's Heart
Solemnidad de la Sagrada Familia
Hoy celebramos la fiesta solemne de la Sagrada Familia de Jesús, María, y José. Esta celebración siempre tiene lugar durante la octava de Navidad. Esto le da una importancia esencial que nos trae a la mente que Jesús, compartiendo nuestra condición humana, comparte en todo lo humano (excepto el pecado) incluyendo la experiencia de haber nacido en el seno de una familia. Así pues al celebrar la Sagrada Familia, oremos por nuestras familias y por todas las familias del mundo, buscando la intercesión de María y José, orando junto a ellos a Jesús nuestro Señor.
Como muchos saben, el Papa Francisco ha proclamado un año dedicado a san José, que comenzó el 8 de diciembre. Como nos recuerda el Papa, el papel del padre es esencial, y san José tomó este cargo de una manera ejemplar. No tenemos escritos ni una    palabra pronunciada por san José, pero sus obras hablan volúmenes. Su obediencia a la voluntad de Dios complementa el entrego y fiat de María. Juntos ellos proveeron lo que el niño Jesús necesitava como niño humano. Y José, como el padre de la familia    silenciosamente hizo su taréa de proteger, proveer y enseñar al Hijo de Dios como si fuera su propio hijo. Durante este año de san José, orémosle a él por todos los que tienen la vocación de ser padres en nuestro mundo, y como patron y protector de la Iglesia, le   oramos que esté con nosotros y nos cuide como el cuidó a Jesús y María. "Salve, custodio del Redentor y esposo de la Virgen María. A ti Dios confió a su Hijo, en ti María depositó su confianza, contigo Cristo se forjó como hombre. Oh, bienaventurado José, muéstrate padre también a nosotros y guíanos en el camino de la vida. Concédenos gracia, misericordia y valentía, y defiéndenos de todo mal. Amén."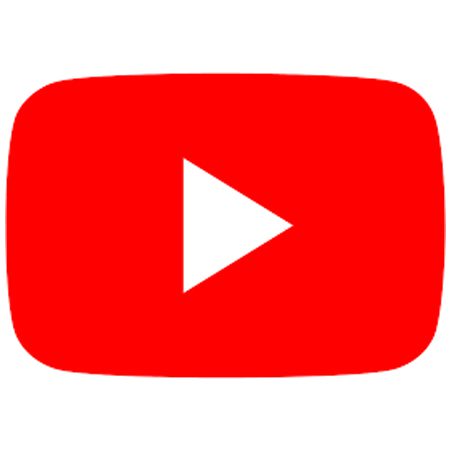 View Mass Online on our Parish YouTube Channel
Live Stream Mass will be at 4:00 PM on Saturday.
The Mass will also be available to view on Sunday through
our YouTube, Facebook and Parish Website.