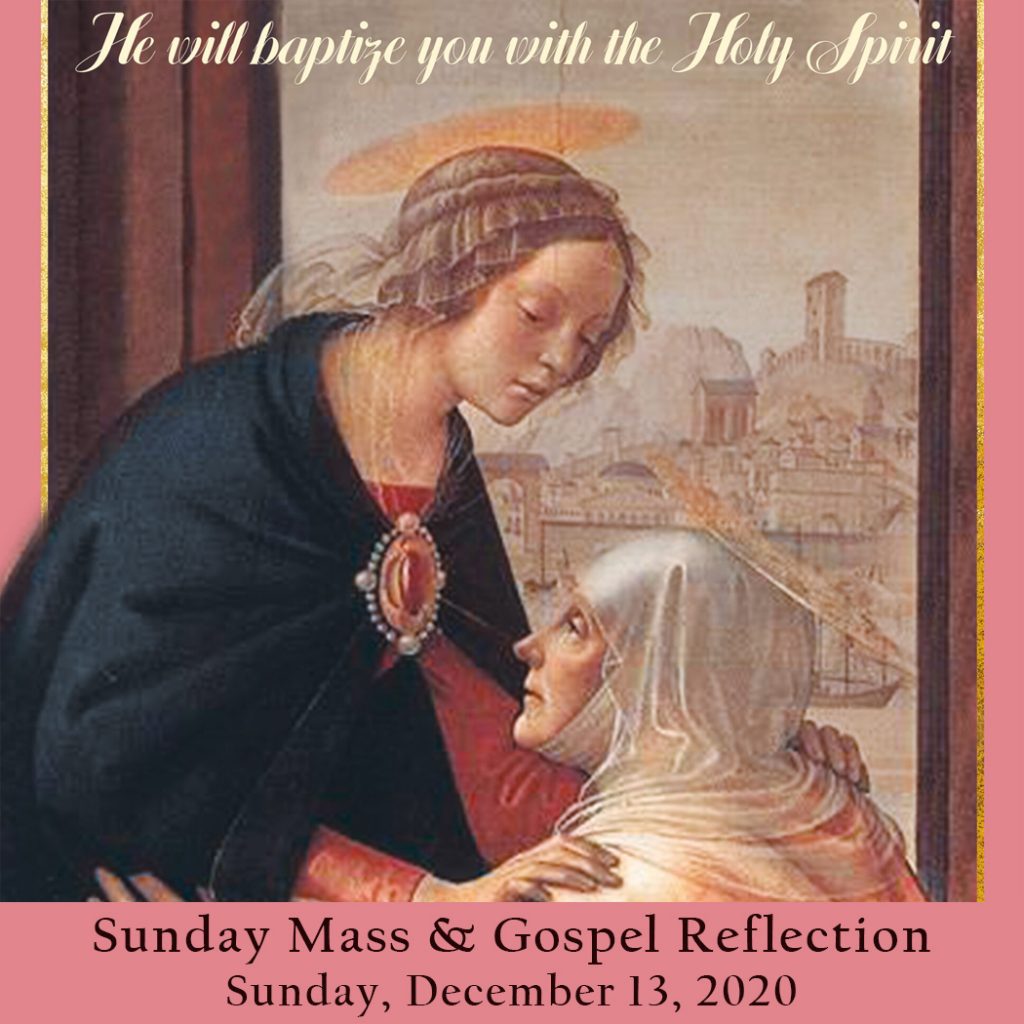 Third Sunday of Advent
Sunday, December 13, 2020⁠
Reflection by: Fr. Alberto Bueno, T.O.R.⁠
View Mass Online*: YouTube
*Live Stream Mass will be at 4:00 PM on Saturday. The Mass will also be available to view on Sunday.
GIVE Online: ParishSoft Giving
⁠
Third Sunday of Advent
"Gaudete", from the Latin gaudere which means "to rejoice", is the first word in the Entrance Antiphon for this Sunday's Mass. The Third Sunday of Advent has traditionally been called Gaudete Sunday because of this. Notice that the day is marked different from the other Advent days. The rose candle on the Advent wreath is lit, the priest may be wearing rose vestments, and we may even have some flowers in the sanctuary. All this is to call attention that the season is past its halfway point; the day of the Lord is nearer now than it was when Advent began, a reason to rejoice!
The Scriptures also call us to rejoice. Isaiah tells us, "rejoice heartily in the Lord," Paul calls us to, "rejoice always". The Gospel of Saint John, presenting us with John the Baptist, sets the scene for us. He is coming soon! "There is one among you whom you do not    recognize, the one who is coming after me," with these words John the Baptist tells us that He is present, though not recognized, because the time of His revelation is coming soon. As John says that he is preparing the way of the Lord, so too we must continue to prepare for His coming, continue with our Advent mission to make a place for Jesus in our hearts, our lives, our world.
As Christmas approaches, we are reminded to rejoice. The Incarnation was, and continues to be, a beautiful gift from the Father. Prepare; "make straight the way of the Lord."
Tercer Domingo de Adviento
"Gaudete", del latín gaudere que significa "ser alegres", es el comienzo de la Antífona de Entrada de la Misa de este domingo. El tercer domingo de Adviento tradicionalmente se le ha llamado domingo Gaudete por esta razón. Presten atención, este día es diferente a los otros días de Adviento. El cirio rosado de la corona de Adviento se prende este día, el sacerdote puede estar usando vestimentas rosadas, y es posible que el santuario esté adornado con flores. Todo esto para prestar atención que la temporada ha pasado a su segunda etapa; el día del Señor está más cerca que cuando comenzó el Adviento, ¡una razón para estar alegres!
Las sagradas Escrituras también nos proclaman la alegría. Isaías nos dice, "Me alegro en el Señor con toda el alma," san Pablo nos exhorta, "Vivan siempre alegres". El Evangelio de san Juan, presentándonos a Juan Bautista, nos compone el lugar. ¡Él viene pronto! "En medio de ustedes hay uno, al que ustedes no conocen, alguien que viene detrás de mi," con estas palabras Juan el bautista nos dice que Él esta presente, aunque no reconocido, porque el tiempo de su revelación llega pronto. Como dice Juan, que él está preparando el camino del Señor, igual nosotros debemos seguir preparando por su venida, continuando con la misión de Adviento de preparar un lugar para Jesús en nuestros corazones, nuestras vidas, y nuestro mundo.
Al acercarse la Navidad, se nos recuerda de estar alegres. La Encarnación fue, y sigue siendo, un regalo precioso del Padre. Prepárense; "enderecen el camino del Señor."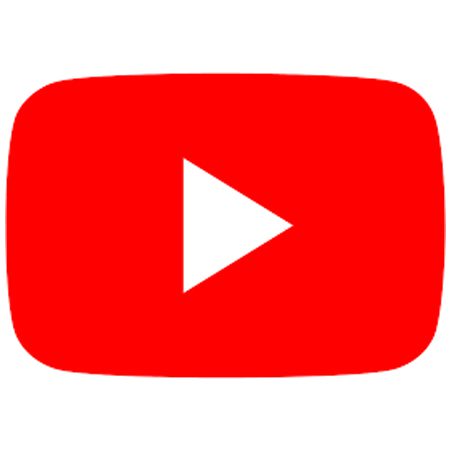 View Mass Online on our Parish YouTube Channel
Live Stream Mass will be at 4:00 PM on Saturday.
The Mass will also be available to view on Sunday through
our YouTube, Facebook and Parish Website.