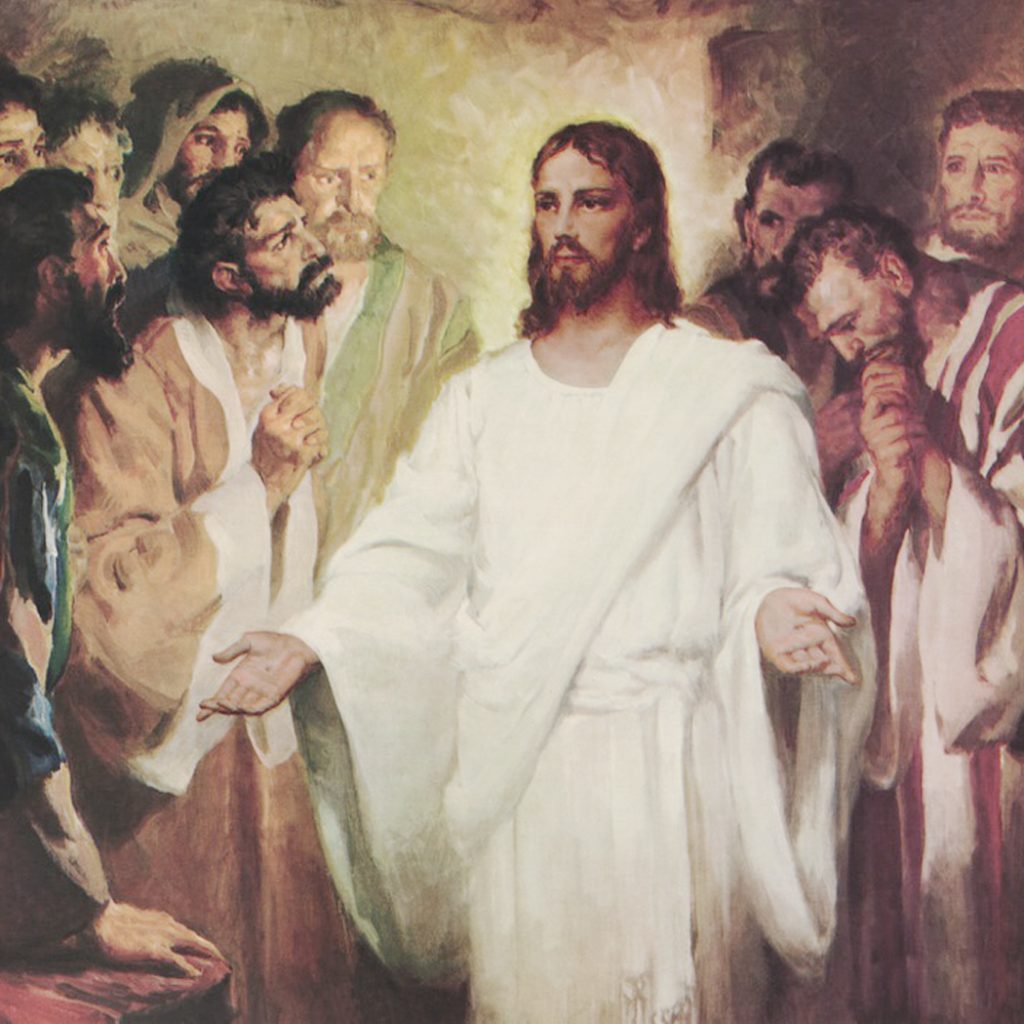 Third Sunday of Easter
Sunday, April 18, 2021
Reflection by: Fr. Salvator Stefula, T.O.R.
My sisters and brothers in Christ,
May the peace and joy of our Risen Lord be with you and your families during this Easter Season! Ash Wednesday, Lent and Holy Week are behind us and we are experiencing now the joy of the Resurrection of our Lord Jesus. He has risen as He said.. alleluia, alleluia!
The apostles must have been in great confusion by Easter Sunday night. Jesus tomb was empty, Peter & John saw the empty tomb, some women spoke to an angel, Mary Magdalene had seen our Lord and Jesus had appeared to the apostles. I am sure their emotions were all over the place.
When Jesus appeared to the apostles and ate with them, there was no doubt that He was Jesus but He was different. The resurrection celebrated not just Jesus' glory but our own future glory if we will open our minds and hearts to Him. His resurrection is a preview of God's plans for those who are His children in Christ. We are His children and what He wants of us is to give up our sins. He tells us this in all three of today's readings.
The special grace that God gives us to keep us close to Him, in His grace and in His peace, is the Eucharist. I am grateful to all of you for feeling comfortable enough to return to weekly Mass and I pray that more will be able to return so that we can truly celebrate with our entire faith community. The most perfect act of public worship is the EUCHARIST. Thank you Jesus for coming to us
God bless you all..
Mis hermanas y hermanos en Cristo,
¡Que la paz y el gozo de nuestro Señor resucitado esté con ustedes y sus familias durante esta temporada de Pascua! Hemos dejado atrás el miércoles de cenizas, la cuaresma y la Semana Santa y ahora experimentamos la alegría de la resurrección de nuestro Señor Jesucristo. ¡A resucitado como Él dijo; aleluya, aleluya!
Los apóstoles deberían estar muy confusos esa noche del domingo de resurrección. El sepulcro estaba vacío, Pedro y Juan vieron la tumba vacía, algunas de las mujeres vieron un ángel, María Magdalena vio al Señor y Jesús se apareció a los apóstoles. Estoy seguro que sus sentimientos estaban muy confuses.
Cuando Jesús se apareció a los apóstoles y comió con ellos, no había ninguna duda de que era Jesús pero Él era diferente. La resurrección no solamente celebra la gloria de Jesús pero a la vez nuestra propia futura   gloria, si abrimos nuestros corazones a Él. Su resurrección es una primicia de los planes de Dios para los que son sus hijos e hijas en Cristo. Somos sus hijos e hijas y lo que quiere de nosotros es dejar atrás nuestros pecados. Nos lo dice en las tres lecturas del día de hoy.
La gracia especial que Dios da para mantenernos cerca a Él, en su gracia y en su paz, es la Eucaristía. Estoy agradecido con todos ustedes por sentirse suficientemente cómodos a regresar a la Misa dominical y oro que más puedan regresar igualmente para poder de veras celebrar con nuestra comunidad de fe en su plenitud. El acto más perfecto de culto público es la EUCARISTÍA. Gracias Jesucristo por venir a nosotros.
Que Dios los bendiga a todos.