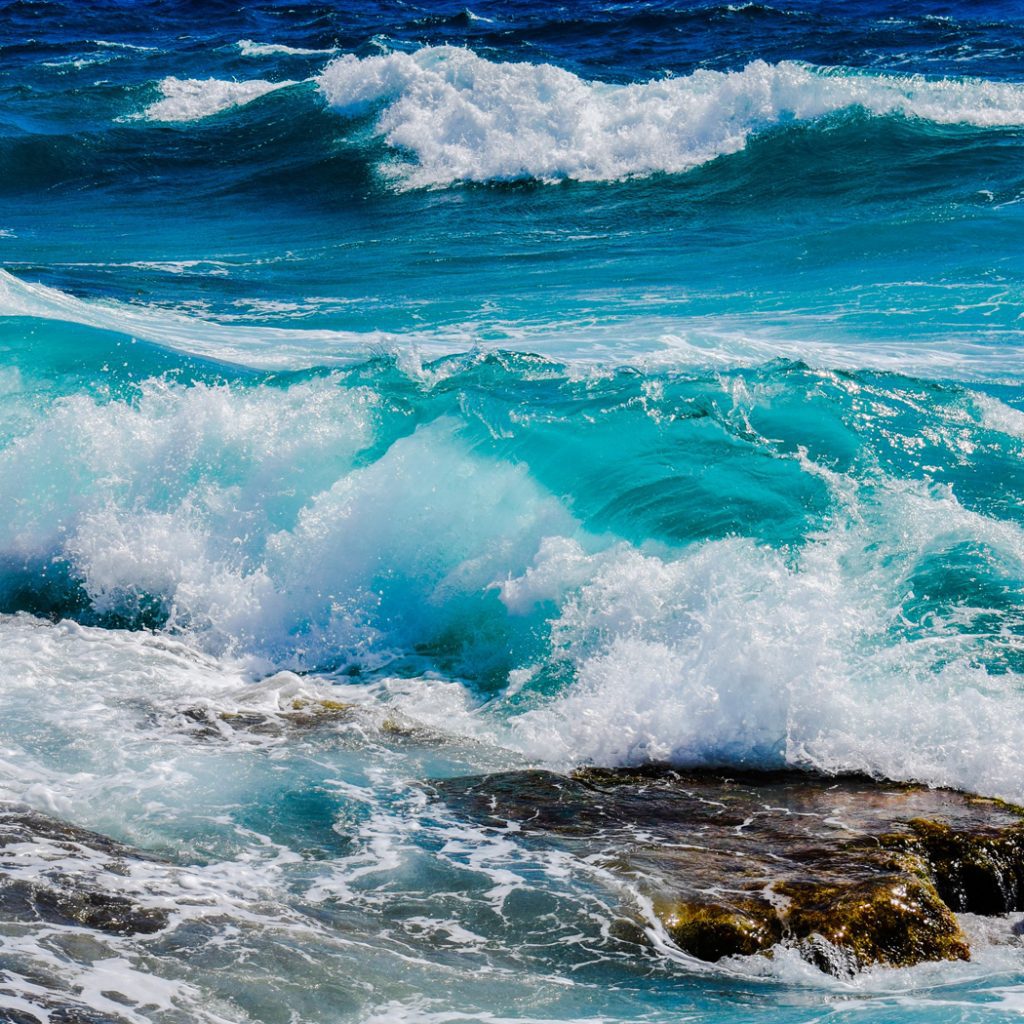 Twelfth Sunday in Ordinary Time
Sunday, June 20, 2021
Reflection by: Fr. Alberto Bueno, T.O.R.
My dear sisters and Brothers, today's readings point us to the power of God. The Book of Job presents God asking Job if Job had been present at the creation of the seas, as God was (when He created all things). It is God's way of reminding Job, and us, who is God and who is not a god. Saint Paul reminds the Corinthian Christians that in Christ all have died and are reborn through Baptism. In the Risen Christ, we become a new creation. In Mark's Gospel we find Jesus demonstrating His divine nature by calming the sea. The apostles are terrified during the storm, yet Jesus is asleep on a cushion through it all! This leaves them in awe asking themselves just who Jesus truly is.
Jesus teaches them, and us, not to lose confidence, but to look to God, to Christ who delivers us. Saint Augustine teaches us:
"When you have to listen to abuse, that means you are being buffeted by the wind. When your anger is roused, you are being tossed by the waves. So when the winds blow and the waves mount high, the boat is in danger, your heart is imperiled, your heart is taking a battering. On hearing yourself insulted, you long to retaliate; but the joy of revenge brings with it another kind of misfortune – shipwreck. Why this? Because Christ is asleep in you. What do I mean? I mean you have forgotten His presence. Rouse Him, then; remember Him, let Him keep watch within you, pay heed to Him. … A temptation arises: it is the wind. It disturbs you: it is the surging of the sea. This is the moment to awaken Christ and let Him remind you of those words: 'Who then is this whom even wind and sea obey?'" [Saint Augustine of Hippo (between A.D.391-430), Sermons, 63, 1-3].
Décimo segundo Domingo en Tiempo Ordinario
Mis queridos hermanos y hermanas, las lecturas del día de hoy nos señalan el poder de Dios. El libro de Job nos presenta a Dios preguntándole a Job si él había estado presente a la creación de los mares, como Dios (ya que Dios estaba presente cuando Él lo creó todo). Es la manera en que Dios enseña a Job, y a nosotros, de quien es Dios y quien no es un dios. San Pablo le recuerda a los cristianos de Corinto que en Cristo todos han muerto y han renacido por el Bautismo. En Cristo resucitado, se nos hace una nueva creación. En el evangelio de san Marcos encontramos a Jesús demostrando su divina naturaleza calmando al mar. Los apóstoles están aterrorizados durante la tormenta, sin embargo, ¡Jesús está dormido sobre un cojín! Esto los deja atónitos preguntándose exactamente quién es Jesús.
Jesús les enseña a no perder la confianza, pero poner la vista en Dios, en Jesucristo, que nos salva. San Agustín nos dice:
"Cuando tienes que escuchar el abuso, eso significa que estás siendo golpeado por el viento. Cuando tu ira es despertada, estás siendo lanzado por las olas. Así que cuando los vientos soplan y las olas se elevan, el barco está en peligro, su corazón está en peligro, su corazón está recibiendo un golpe. Al escucharte insultado, anhela tomar venganza; pero la alegría de la venganza trae consigo otro tipo de desgracia: el naufragio. ¿Por qué? Porque Cristo está dormido en ti. ¿A qué me refiero? Quiero decir que has olvidado Su presencia. Despiértalo, entonces; acuérdate de Él, deja que él vigile dentro de ti, préstale cuidado. … Surge una tentación: es el viento. Te molesta: es el surgiendo del mar. Este es el momento de despertar a Cristo y dejar que Él les recuerde esas palabras: '¿Quién es entonces este a quien incluso el viento y el mar obedecen?'" [San Agustín de Hipona (entre A.D. 391-430), Sermones, 63, 1-3]