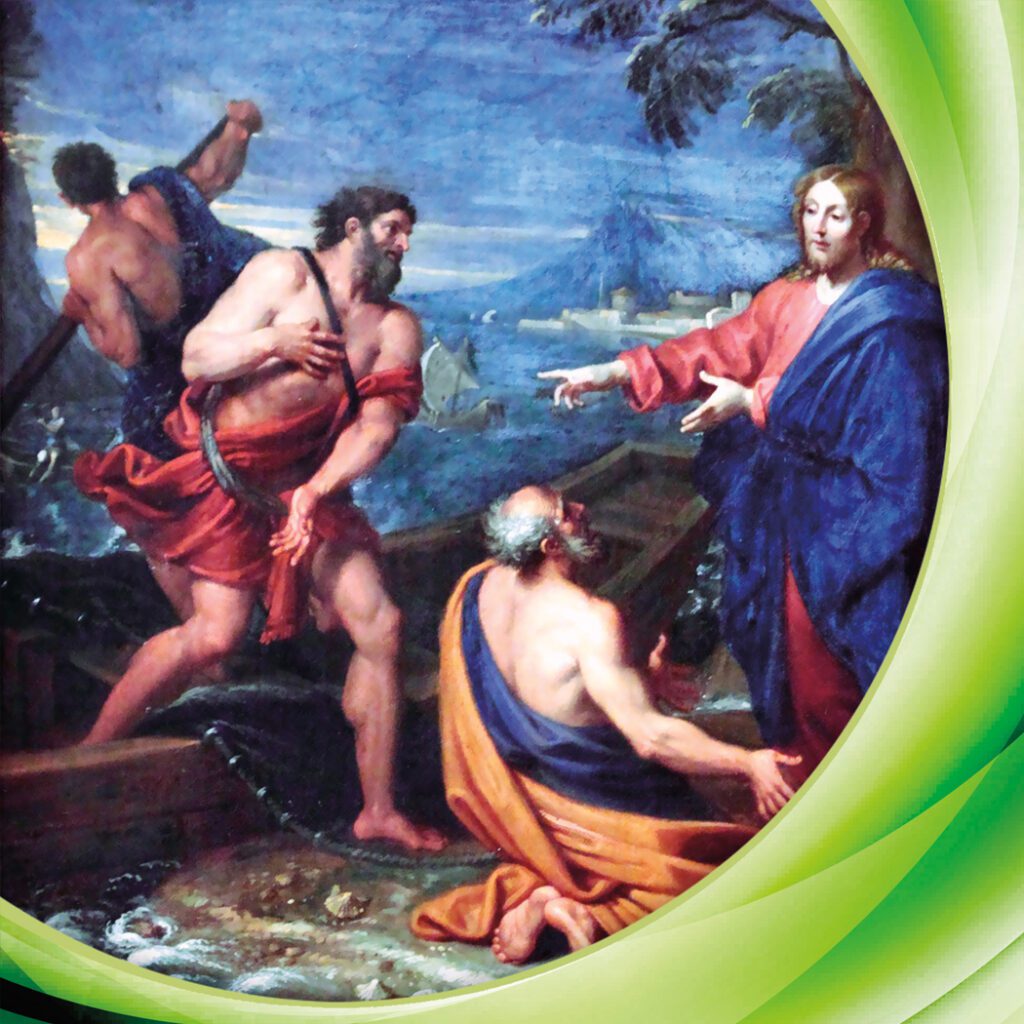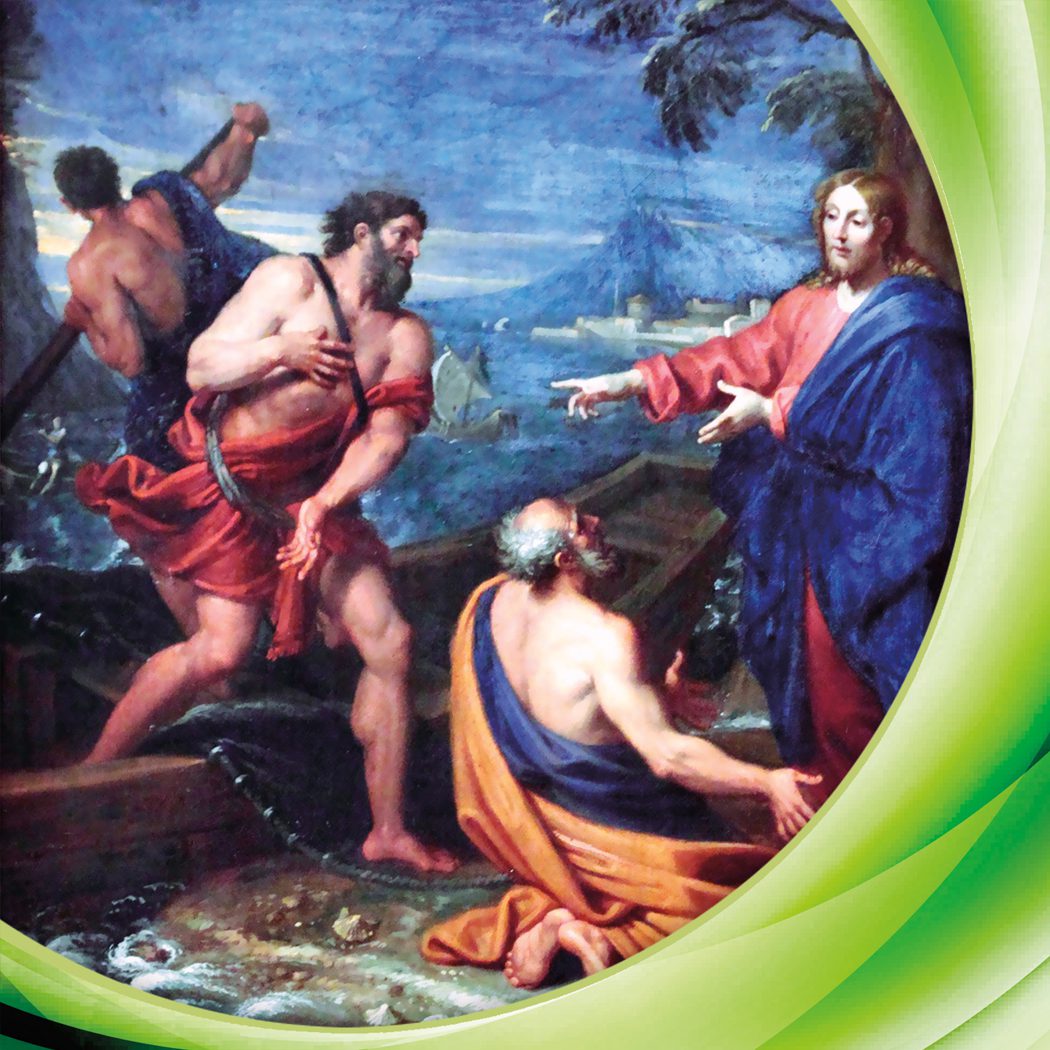 Third Sunday in Ordinary Time
Sunday, January 22, 2023
Reflection by: Alberto Bueno, T.O.R.
Welcome to Word of God Sunday! My dear brothers and sisters, in 2019, in his apostolic letter, Aperuit illis ("Opened to them"), Pope Francis thus designated the third Sunday of Ordinary Time "Word of God Sunday". A day dedicated to the "celebration, study and dissemination of the Word of God" (AI 3). And how appropriate it is that today's gospel presents us with the beginning of Jesus' public ministry in Capernaum. Matthew, following Isaiah, mentions Zebulun and Naphtali, the area associated with the northern-most tribes of Israel, the region overrun in 721 BC by the Assyrians. Matthew uses these geographical allusions to teach that Jesus' public ministry inaugurates the restoration of God's kingdom where it was first extinguished. Jesus, the Light of the world, brings that light and salvation into these areas of desolation fulfilling Isaiah's prophetic hope.
As we devote time and effort in studying the Word of God today, may we open our hearts and minds to Christ the Light. To open ourselves to God's word, as Pope Francis insists, for the word "has the power to open our eyes and to enable us to renounce a stifling and barren individualism and instead to embark on a new path of sharing and solidarity" (AI 13). Pope Francis also reminds us of the "unbreakable bond between sacred Scripture and the Eucharist," in which from the one table, both word of God and body of Christ are equally vital in making things possible to see ourselves "as part of one another" (AI 8). May the Word of God in Scripture, and embodied in Christ Jesus, enlighten our hearts and minds and may the Body of Christ, the Eucharist, strengthen us to bring God's kingdom to others, just as Jesus called Simon Peter, Andrew, James, and John to do.
Tercer Domingo del Tiempo Ordinario
¡Bienvenidos al domingo de la Palabra de Dios! Mis queridos hermanos y hermanas, en el 2019, en su carta apostólica, Aperuit illis ("Abierto a ellos"), el Papa Francisco designó el tercer domingo del tiempo Ordinario "Domingo de la Palabra de Dios". Un día dedicado a la "celebración, estudio y diseminación de la Palabra de Dios" (AI 3). Y qué propio es que el evangelio de hoy nos narra el comienzo del ministerio público de Jesús en Cafarnaúm. Mateo, siguiendo a Isaías, menciona Zabulón y Neftalí, la zona asociada con las tribus más norteñas de Israel, la región conquistada en 721 aC por los Asirios. Mateo usa estas referencias geográficas para enseñar que el ministerio público de Jesús inaugura la restauración del reino de Dios donde primero fue extinguido. Jesús, la luz del mundo, trae esa luz y salvación a estas zonas de desolación cumpliendo la esperanza profética de Isaías.
Al dedicar tiempo y esfuerzo para estudiar la palabra de Dios este día, abrimos nuestros corazones y nuestras mentes a Cristo la Luz. Abriéndonos a la palabra de Dios, como insiste el Papa Francisco, pues la palabra "tiene el poder de abrir nuestros ojos para permitirnos a renunciar un individualismo sofocante y estéril y, en cambio, emprender un nuevo camino de compartir y solidaridad" (AI 13). El Papa Francisco también nos recuerda del "vínculo inquebrantable entre la Sagrada Escritura y la Eucaristía," en el que, desde una sola mesa, tanto la palabra de Dios como el cuerpo de Cristo son igualmente vitales en hacer las cosas posibles para vernos "como parte el uno y del otro" (AI 8). Que la Palabra de Dios en la Escritura, encarnada en Cristo Jesús, ilumine nuestros corazones y mentes y que el Cuerpo de Cristo, la Eucaristía, nos fortalezca para llevar el reino de Dios a los demás, igual como Jesús llamó a Simón Pedro, Andrés, Santiago, y a Juan a pescar a hombres y mujeres.