Welcome! 
Our Youth Ministry for Middle School (EDGE) & Youth Ministry for High School (LIFE TEEN) evening gatherings include prayer, dinner, music, and games, all in a welcoming and safe atmosphere. The program goal is to allow youths the opportunities to learn about and encounter the Lord personally, and to take that love into the world.
Our Parish joins an organizational family of 1800+ parishes around the world with a mission to "Lead Teens Closer to Christ."  Since 1985, Edge and Life Teen ministries have been reaching out to teens around the world, and we are excited to be a part of it.
Life Teen is an international Catholic movement for high school teens that provides resources and faith experiences that help lead them closer to Christ.  Our 9th-12th graders meet on Sunday nights for "Life Nights" where teens learn about their Catholic faith,     challenge current social issues, experience vibrant prayer times, and have fun! We also take part in various service projects within our parish and in the community throughout the year.  During the summer, we offer various community building and social activities such as bible study, a summer retreat to Camp Cove Crest, a  Summer Lock-In event, and serving at our summer Vacation Bible School.  Whatever high school you attend, all high school teens and their friends are always welcome.
March 25, 2020 Message
Hello Life Teen Families and Teens,
For the first time since 1998, the Living Stations of the Cross put on by the teens will not be presented due to the church closures during this pandemic. Thank you to Luis Rosario, who was going to be Jesus this year, and to all the youth who were going to be a part of this special presentation!  I am asking that at 7pm on April 3rd we stop and pray the stations of the cross in our homes, and I will be sending out an invite to those who would like to pray it together.
I will continue to send  out resources and options for the high school teens and families to stay connected to each other during this time, starting with the items below in this email! Please note that I will continue to use email, Instagram and Facebook for St. Patrick Life Teen  communications. The Parish Website www.stpatricktampa.org and parish emails will always keep you primarily updated on parish wide and Diocese updates. I am excited to hear your feedback on which resources are working best for your teen/family. Please know that we are here for you and your family, so don't hesitate to let me know if you need anything. Monica Bonfe Erickson, Youth Minister.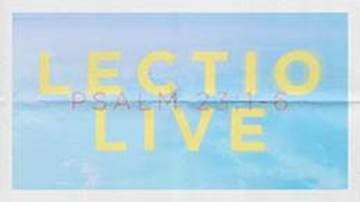 Letio Live Wednesdays at 6pm https://www.youtube.com/user/LifeTeenInc. On Life Teen's Youtube channel This is an interactive look at the upcoming Sunday Scriptures, and the teens are able to live chat their thoughts and comments the whole time. It's really fun! Don't forget to say hello in the chat and feel free to add your thoughts during the scripture readings!  This could easily be viewed as a family!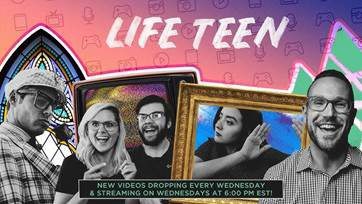 Life Teen's Global Life Night this Sunday 5:00 PM EST! We will join with Life Teen Parishes all over the world for a virtual Life Night! It would be amazing to get our whole group on this life night, and don't forget to say hello in the chat! Follow this link at 5pm on Sunday! https://www.youtube.com/watch?v=SIHfjz04mmc&feature=youtu.be&fbclid=IwAR1kKqTAWQNqbhFiyDVM_Sg4eQ6KmLI1xPXSc2AfGkBu2szbReWhMR_F2gk
"After the Global Life Night, join your very own St. Patrick Life Teen Zoom meeting at 5:30pm to discuss the Global Life Night and check in to see how we all are doing! Zoom invitations will arrive via email to the teens and families, or  if you did not receive one, email Monica at merickson@stpatricktampa.org to receive your log in invite. "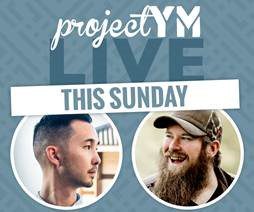 ProjectYM Live Sunday night at 8pm. Last week over 7,500 teenagers from across the country are gathered virtually for the BIGGEST YOUTH NIGHT EVER. It's called it'll feature some of the biggest speakers and worship leaders in the Catholic youth ministry world. Though this event is geared for teenagers, parents are invited and welcome to watch along with them! Just log on to:  https://projectym.com/live/preshow/
Also, here is the link to the  the Peanut Butter Sandwiches song: https://www.youtube.com/watch?v=iytHj9D1TvQ
I am currently setting up Life Teen GROUPME text group so the teens can get reminders from me,  stay connected to their core team, and interact with each other during this time when we cannot gather. GROUP Me is an additional tool to allow the teens to chat in a safe environment and stay connected. This is optional if your family chooses to participate. I will also set one up for the parents, so that I can send you youth ministry specific updates as a group, and you can share as well there. When you receive the invitation to GROUP ME, accept it in a timely manner as the invitations are time sensitive. If you need me to send you another invite, I will happily do so.  When you accept the invite, you can install the GROUP ME App, or you can just receive it as texts messages. If you or your teen would like to be on this text group and have not received an invite, please text Monica at 813-368-3866 with your first and last name.
Watch Catholic Mass Online this Sunday at https://livestream.com/dosp, or go to https://www.dosp.org/chancellor/directory/radio-and-tv-broadcast-masses/  for Mass online, on Television and the Radio. Here is a great image that has some ideas on how to make Mass at home special for you and the family.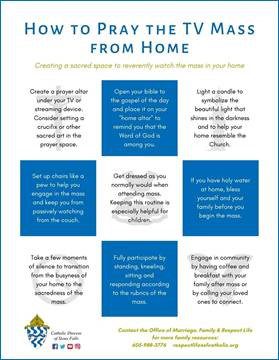 Coordinator of Youth Ministry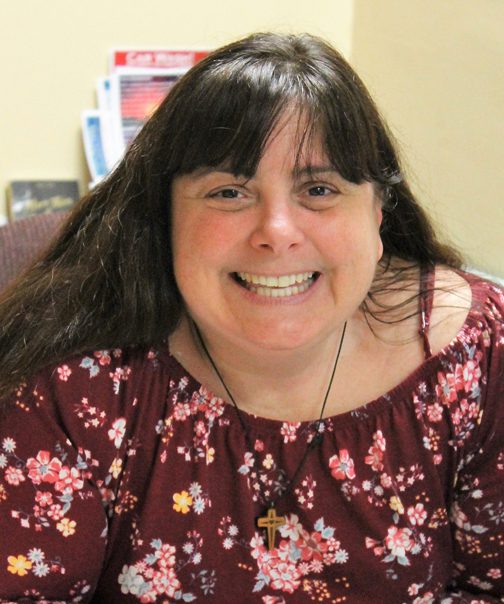 Monica Bonfe Erickson
Phone: (813) 368-3866 (c)
(813) 839-5337 Ext: 304
Email:   merickson@stpatricktampa.org
---
Connect with StPatrickTpaLifeTeen
Here is a link to a video that explains more about what Life Teen is and how it helps bring teens closer to Christ!
Life Teen is looking for Core Members! Are you looking for a way to grow deeper in your Catholic faith? Do you feel a call to help bring that faith to the youth in a way that is relevant, fun, and exciting? The Life Teen Core team is a group of adults (18-?) who facilitate the weekly "Life Nights"  for our High School Teens after the 6pm Mass on Sunday Nights. We also assist the teens with service projects, conferences, and retreats. Come be a part of an amazing youth ministry at St. Patrick's. There are so many ways to help and get involved,  so contact Monica Bonfe Erickson to find out more!
---
Faith Formation Registration Form 2019-2020
Click here to pay through Online Giving
Connect with St PatrickTpaLifeTeen
---
---
Registration/Permission and Emergency Info
Faith Formation Registration Form 2019-2020
Click here to pay through Online Giving
New Parishioner Registration Form
New Parishioner Registration Form (Spanish)
Additional Dependent Form (if needed – to accompany the form above)
Please click the link/s above and turn the form/s in by one of the following options;
Drop off the form or mail it to St. Patrick's Catholic Church Parish Office, 4518 South Manhattan Ave.Tampa, FL 33611. The Parish Office is open Monday through Thursday 9am-2pm.
Email the form directly to Monica Erickson
---
Coordinator of Youth Ministry  
Monica Bonfe Erickson
(813) 368-3866 (c)
Phone: (813) 839-5337 Ext: 304
Email:   merickson@stpatricktampa.org
---
Please click the links below to learn more about our various Youth Faith Formation Ministries