Life Teen is an international Catholic movement for high school teens that provides resources and faith experiences that help lead them closer to Christ.  Our 9th-12th graders will meet on Sunday nights beginning with the Mass at 6:00 p.m., followed by " Life Nights" where teens learn about their Catholic faith, challenge current social issues, experience vibrant prayer times, and have fun!
 There are also various service opportunities, retreats, and events that we will participate in during the year.  Additionally, the teens are the backbone of the week-long Vacation Bible School (VBS) program held in the third week of June each year. Matthew 28, tells us to go and make Disciples of all nations. Our goal is to bring the teens and their families into a relationship with Christ that will ignite their faith and give them zeal to be Christ to the world!  Watch the parish bulletin and web site for dates and information! Come be a part of Life Teen here at St. Patrick's!
Contact Monica Bonfe Erickson to find out more! 813-368-3866
---
Connect with StPatrickTpaLifeTeen
Here is a link to a video that explains more about what Life Teen is and how it helps bring teens closer to Christ!
St. Patrick Life Teen Summer Calendar
June 3rd  Life Night " Senior Night "     7-9pm
June 4th Camp Shirt Decorating Night   7-9pm
June 10-16th Camp Cove Crest
June 17th No Life Night … Father's Day
June 18-22 VBS Set Up Week 9am-1pm
June 18th LT Summer Nights Movie Night7-9pm
June 22-29th Vacation Bible School   8am-12:30pm
June  24th  Life Night "Dairy Joy Meet Up"  7-9pm
July 1st Life Night "Kick Ball"
July 2nd  LT Summer Nights7-9pm
July 8th Life Night "Pinarama Meet Up" 7:15-9pm Permission Slip pinarama summer 2018
July 11th  LT Summer Nights 7-9pm
July 15th Life Night "Water Wars"      7-9pm
July 16th LT Summer Nights  7-9pm
July 22nd No Life Night
July 25th  LT Summer Nights 7-9pm
July 28-29th Summer Lock In Event 8pm-8am Permission Slip Lock In summer 2018
August 5th Life Night 7-9pm
August 12th No Life Night
*LT Summer Nights are a bible study, series, or movie!
*Life Nights begin with 6pm Youth Mass, followed by activities and fun! Bring a snack to share.
Life Teen is looking for Core Members! Are you looking for a way to grow deeper in your Catholic faith? Do you feel a call to help bring that faith to the youth in a way that is relevant, fun, and exciting? The Life Teen Core team is a group of adults (18-?) who facilitate the weekly "Life Nights"  for our High School Teens after the 6pm Youth Mass on Sunday Nights. We also assist the teens with service projects, conferences, and retreats. Come be a part of an amazing youth ministry at St. Patrick's. There are so many ways to help and get involved,  so contact Monica Bonfe Erickson to find out more! 813-368-3866
---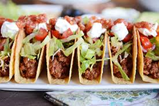 Thank you for helping the teens to begin our Life Nights with dinner.  It is your generosity that allows that to happen each week. If you would like to cook a meal or assist with a Dinner for a Life Night , please sign up on the link :
http://www.signupgenius.com/go/30e0d49afa723aa8-life1
---
Serve at the 6pm Youth Mass! We are looking for teens who would like to serve at the 6pm Mass. It is so powerful to share Mass together.
Ushers: Simply go to the link provided here to pick the dates you would like to serve.
http://www.signupgenius.com/go/508084daaa62eabf85-ushers
Lectors: If you are Confirmed, and would like to lector please email Monica for details at  merickson@stpatricktampa.org. If you are already a trained lector, simply request the 6pm Mass on the new schedule for dates that work for you and your family.  
Eucharistic Ministers: If you are Confirmed, and would like to serve as a Eucharistic Minister , email contact Monica for details merickson@stpatricktampa.org
Altar Servers: If you are interested in becoming an Altar Server, please contact Monica at merickson@stpatricktampa.org.  If you are already an altar server, simply request 6pm Mass on the new schedule on the dates that it works for you and your family. 
---
Connect with St PatrickTpaLifeTeen
---
---
Registration/Permission and Emergency Info
2017-2018 Faith Formation Registration Form
New Parishioner Registration Form 2017
Additional Dependent Form 2017 (if needed – to accompany the form above)
Please click the link/s above and turn the form/s in by one of the following options;
Drop off the form or mail it to St. Patrick's Catholic Church Parish Office, 4518 South Manhattan Ave.Tampa, FL 33611. The Parish Office is open Monday through Friday 9am-4pm.
Email the form directly to Monica Erickson
---
Please click the links below to learn more about our various Youth Faith Formation Ministries
ELEMENTARY FAITH FORMATION
MIDDLE SCHOOL YOUTH MINISTRY
---
QUESTIONS? PLEASE CALL US!
St. Patrick Catholic Church Parish Office, 813-839-5337
Deacon Ben Hooks, Faith Formation, 813-839-5337 Ext. 206, bhooks@stpatricktampa.org
Carlos Flores, Middle School Youth Ministry, 813-892-5473, middleschoolministry@stpatricktampa.org
Monica Erickson, High School Youth Ministry, 813-839-5337 Ext. 304,  merickson@stpatricktampa.org