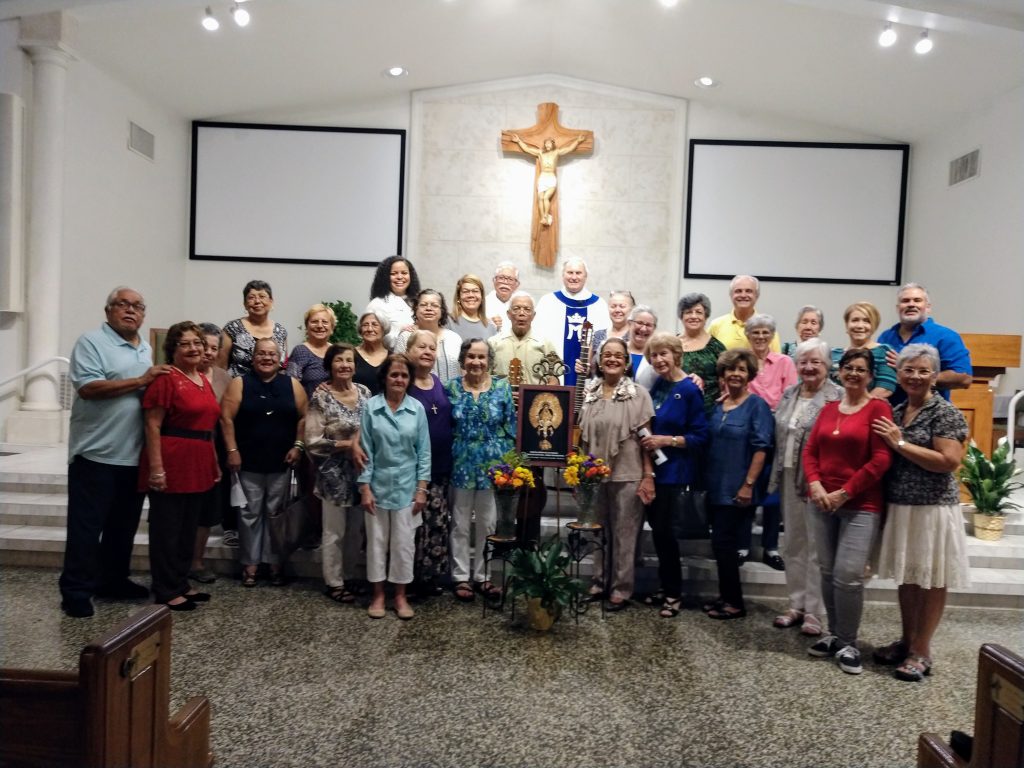 * Actualmente, todas las reuniones, reuniones y eventos parroquiales continúan suspendidos hasta nuevo aviso.
En nuestro grupo de oración alabamos al Señor con canciones y oraciones espontáneas, tenemos enseñanzas con lecturas del   Evangelio, el Catecismo Católico, y otros documentos de la Iglesia.  También tenemos comentarios de los  participantes.  Hacemos peticiones por las diferentes necesidades personales y del  pueblo de Dios. Todos estan invitados.
The Charismatic Prayer Group consists of praising God with spontaneous prayers and songs. These periods of prayer are punctuated with Scripture readings, commentaries, and prayers for the particular needs of individuals. All are welcome!
Grupo de Oración ~ Charismatic Prayer Group Ministry Contact Information:
Hiram Rodriguez
Parish Office, 813-839-5337