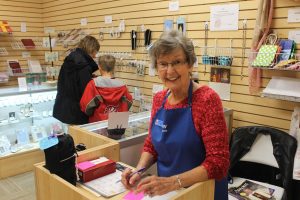 Religious Articles Store
The CCW Religious Articles Store is located in the front  of the Social Hall.
Open: Sunday Mornings 8:00am to 12:30pm
Visit our religious articles shop for them and everything Catholic.  Drop by the Social Hall on Sunday mornings for coffee and donuts, visit with fellow parishioners and Shop.