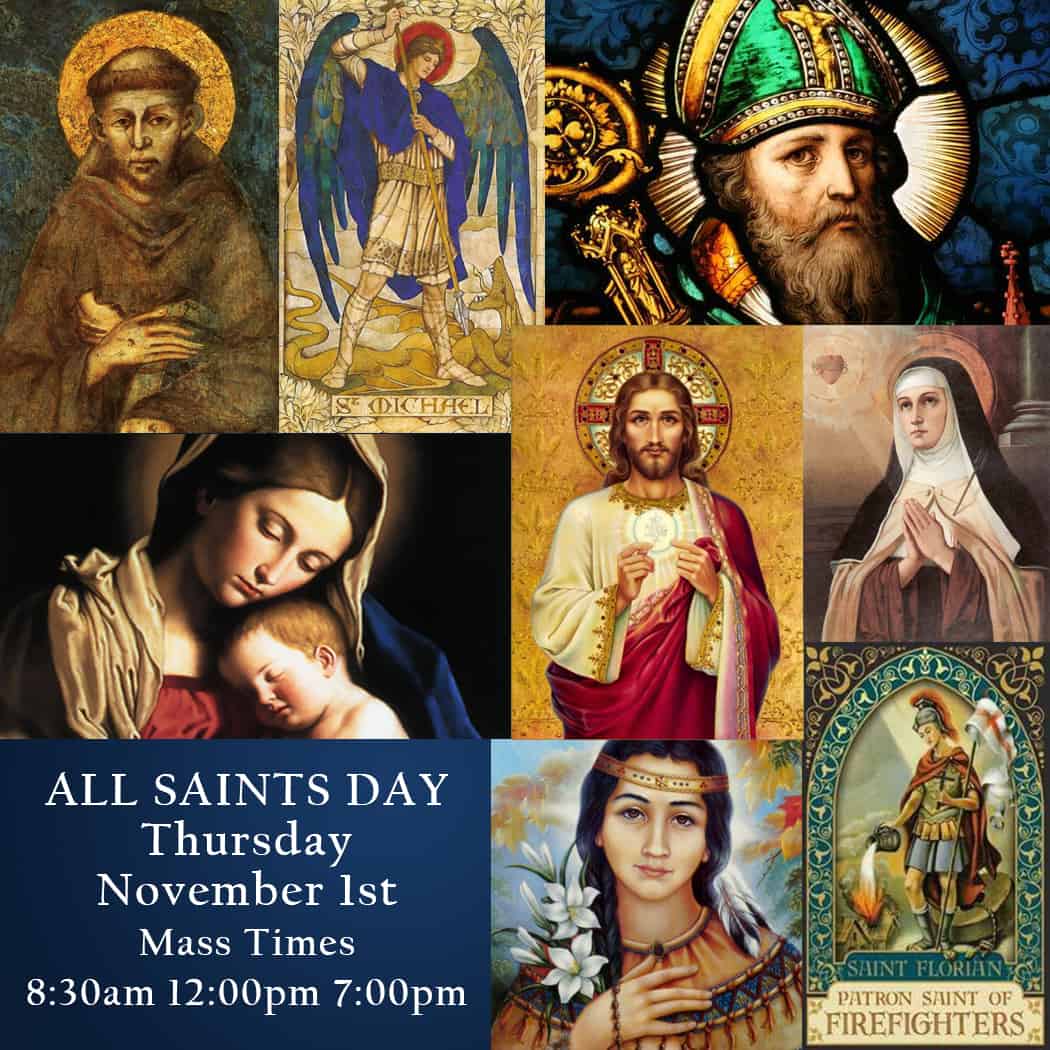 Saturday Vigil Mass:
5:00 pm
Sunday Masses:
7:30 am
9:00 am- Family Liturgy Mass
11:00 am- Bilingual Mass (Spanish/English)
6:00 pm
We welcome all young families. Our Social Hall is equipped with a television monitor in the event your child becomes restless during mass. We also provide a nursery for the 9:00 am Mass.
Daily Mass:
8:30 am Monday-Saturday
Devotionals:
7:40 am – Morning Prayer, Liturgy of the Hours
8:00 am – Holy Rosary
Adoration:
Friday immediately following the 8:30 am Mass until 4:00 pm Benediction.
Reconciliation:
Saturday- 3:30 pm -4:30 pm