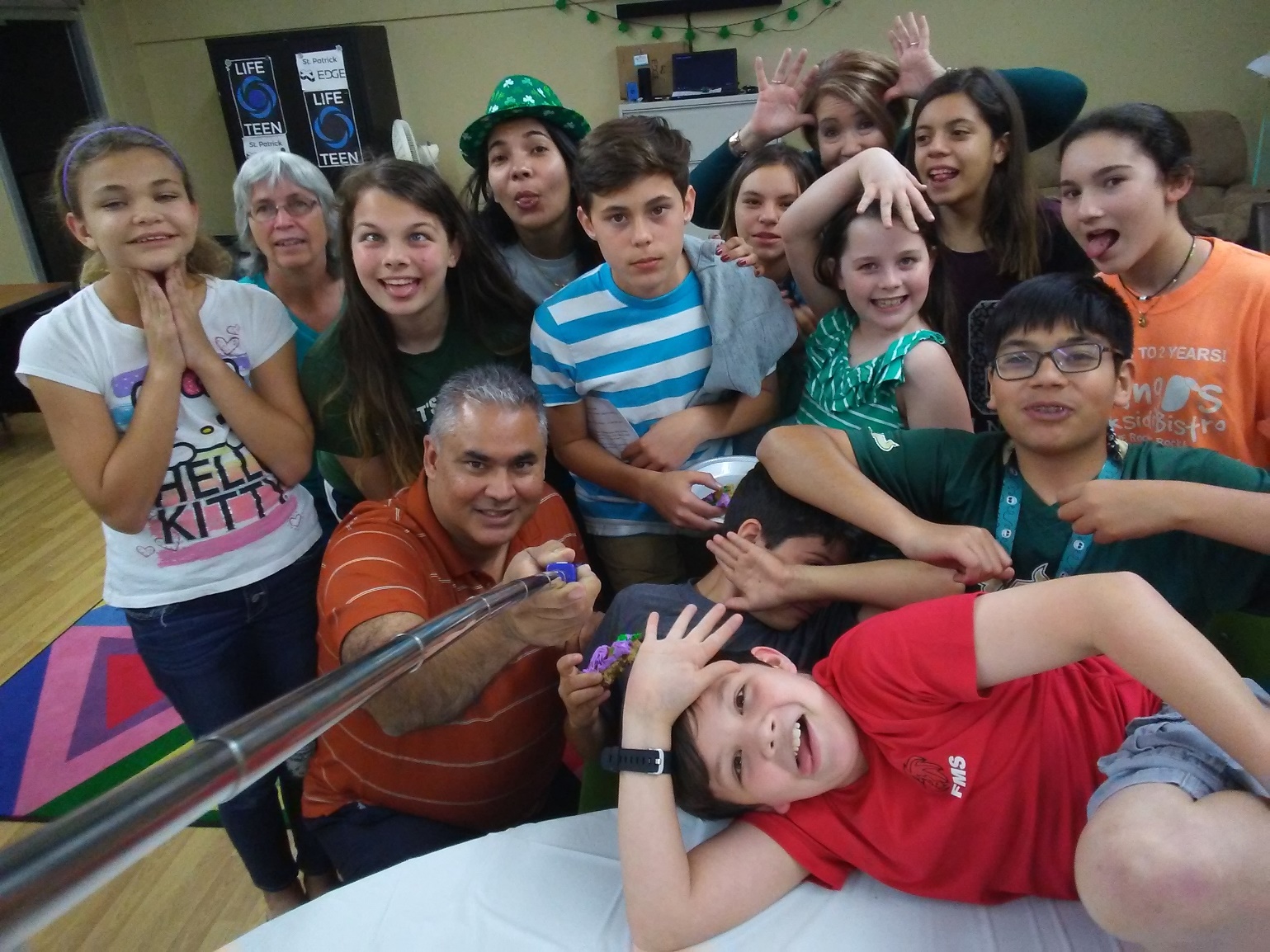 Connect with St Patrick Tampa EDGE on Facebook: StPatrickTpaEdge
Contact Carlos for more information at 813-892-5473 or at msm@stpatricktampa.org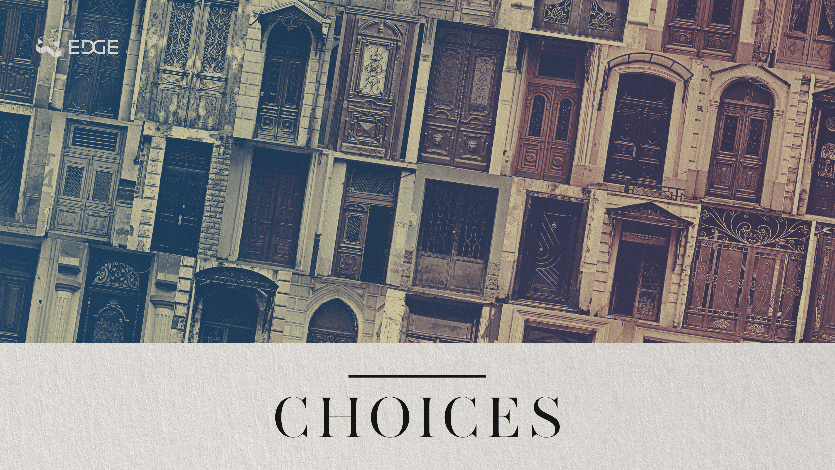 Edge Night – November 17 – Rm 26 – 7pm.  Join us for another night of FOOD, GAMES, FUN, & FAITH. This Edge night titled "My Neighbor" is a night for the youth to come to the understanding of the dignity of the human person and what it means to be in solidarity for others and to uphold social justice.
Saint Patrick Tampa Middle School Youth Ministry – Upcoming Edge Nights, Room 26, 7pm-9pm
Nov 17 – Edge Night on Social Justice– My Neighbor
Dec 2 – Get Ready for Jesus – Service Night
Dec 8 – Edge Issue Night on Community Service– Go Forth
Dec 15 – Edge Night – Christmas Party
---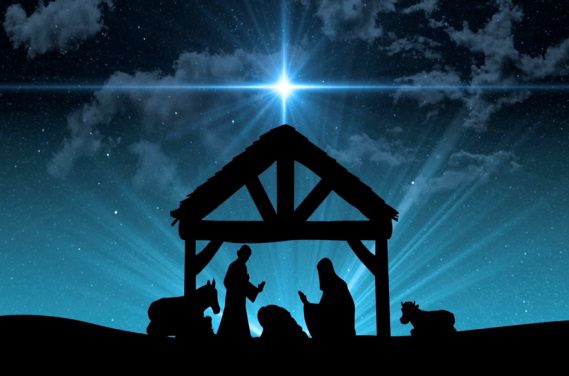 Let's Get Ready for Jesus 
Saturday, December 2, 2017
6 PM to 9 PM
Let your child experience Advent and Christmas from a kid's point of view! In this fun mini-VBS type event for children ages pre-K to 5th Grade, we explore how we can really be ready for Christmas! In story, crafts, movie, games and song, they will learn that Jesus is the Reason for the Season!
The event will start and end in the Social Hall.  It will run from 6:00pm until 9:00pm. A pizza dinner is included. There is no fee although you are asked to make a small donation to cover the expenses for food and craft projects.  Please share the information with your friends who may not have children enrolled in our Faith Formation programs. (This is a great time for parents to get away for a quiet dinner or shopping).
Reservations are required since we are limited to 50 children. Please RSVP by completing the Registration form below and e-mailing it back to  msm@stpatricktampa.org. You can also call Millie Flores at 813-468-1312 for reservation information. We do need a few more adult leaders, high school group leaders and middle school assistants. Please let us know if you can volunteer.
Let's Get Ready For Jesus Registration Form
May God bless you,
Monica, Carlos, Deacon Ben and the LGRFJ Team at St. Patrick Catholic Church
---
Welcome Middle School Youth!
Our middle school youth in grades 6th -8th have an opportunity to learn the Catholic faith in a fun and active way. They also tackle fresh catechetical themes which are delivered each semester with creative and experiential approach that engages youth to understand Catholic teaching and form their own Catholic identity.
EDGE Nights occur Friday Nights, twice a month during the school year. We also have fun activities and service opportunities that create a greater sense of community among our middle school youth. Typical activities during the year may include the March for Life in Washington D.C., Ablaze Conference at Ave Maria University, the Steubenville Conference in Orlando, and support at Metropolitan Ministries and Pinellas Hope. Additionally, the teens are the backbone of the week-long Vacation Bible School (VBS) program held in the third week of June each year.  The program goal is to take the lessons from the classroom and put them into life to benefit others, a true response to Matthew 28.
Bring your friends to EDGE!
Bringing Young People and Jesus Together!
---
Sacrament Preparation: Confirmation
Our Confirmation program is now a two-year process, beginning in the 7th Grade and continuing into the 8th Grade. New for the 7th Grade Pre-Confirmation year is the highly acclaimed series "Decision Point" by Matthew Kelly. The 8th Grade Sacramental year utilizes the inspiring series by Chris Stefanik of Franciscan University, "Chosen." In the 8th Grade, there is a retreat at Bethany Center in the Spring and the Sacrament itself by the Bishop after Easter.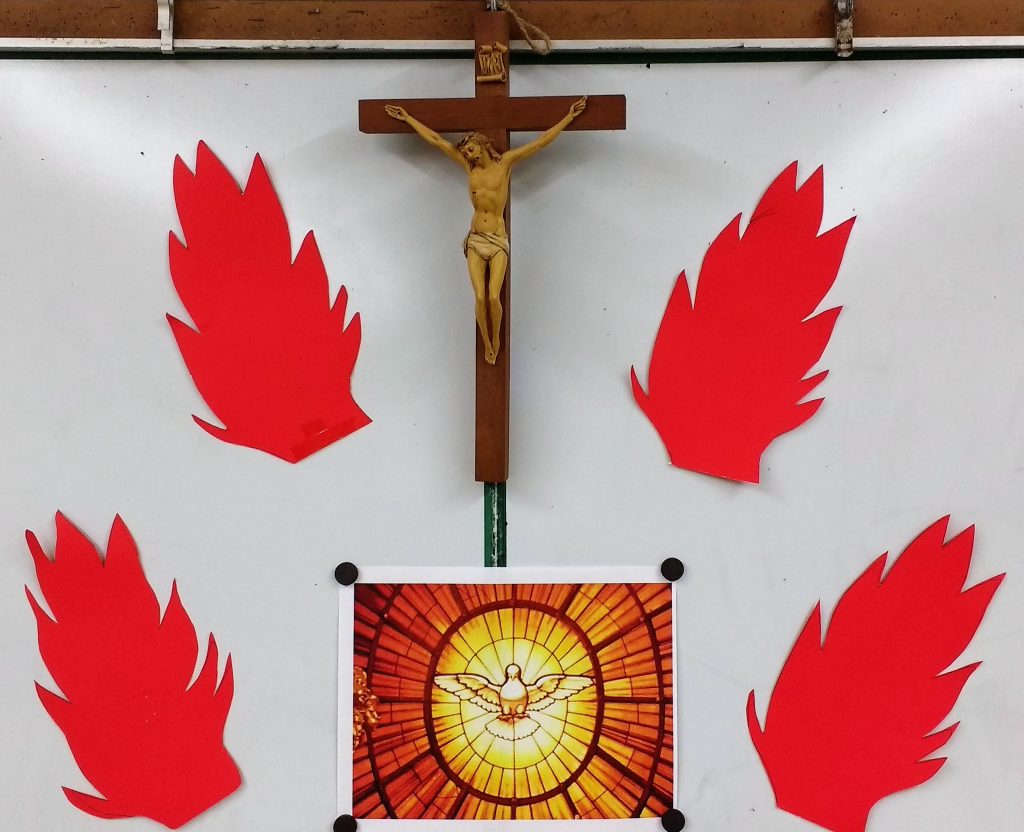 ---
---
Registration/Permission and Emergency Info
2017-2018 Faith Formation Registration Form
New Parishioner Registration Form 2017
Additional Dependent Form 2017 (if needed – to accompany the form above)
Please click the link/s above and turn the form/s in by one of the following options;
Drop off the form or mail it to St. Patrick's Catholic Church Parish Office, 4518 South Manhattan Ave.Tampa, FL 33611. The Parish Office is open Monday through Friday 9am-4pm.
Email the form directly to Carlos Flores
---
Please click the links below to learn more about our various Youth Faith Formation Ministries
ELEMENTARY FAITH FORMATION
---
QUESTIONS? PLEASE CALL US!
St. Patrick Catholic Church Parish Office, 813-839-5337
Deacon Ben Hooks, Faith Formation, 813-839-5337 Ext. 206, bhooks@stpatricktampa.org
Carlos Flores, Middle School Youth Ministry, 813-892-5473, middleschoolministry@stpatricktampa.org
Monica Erickson, High School Youth Ministry, 813-839-5337 Ext. 304,  merickson@stpatricktampa.org