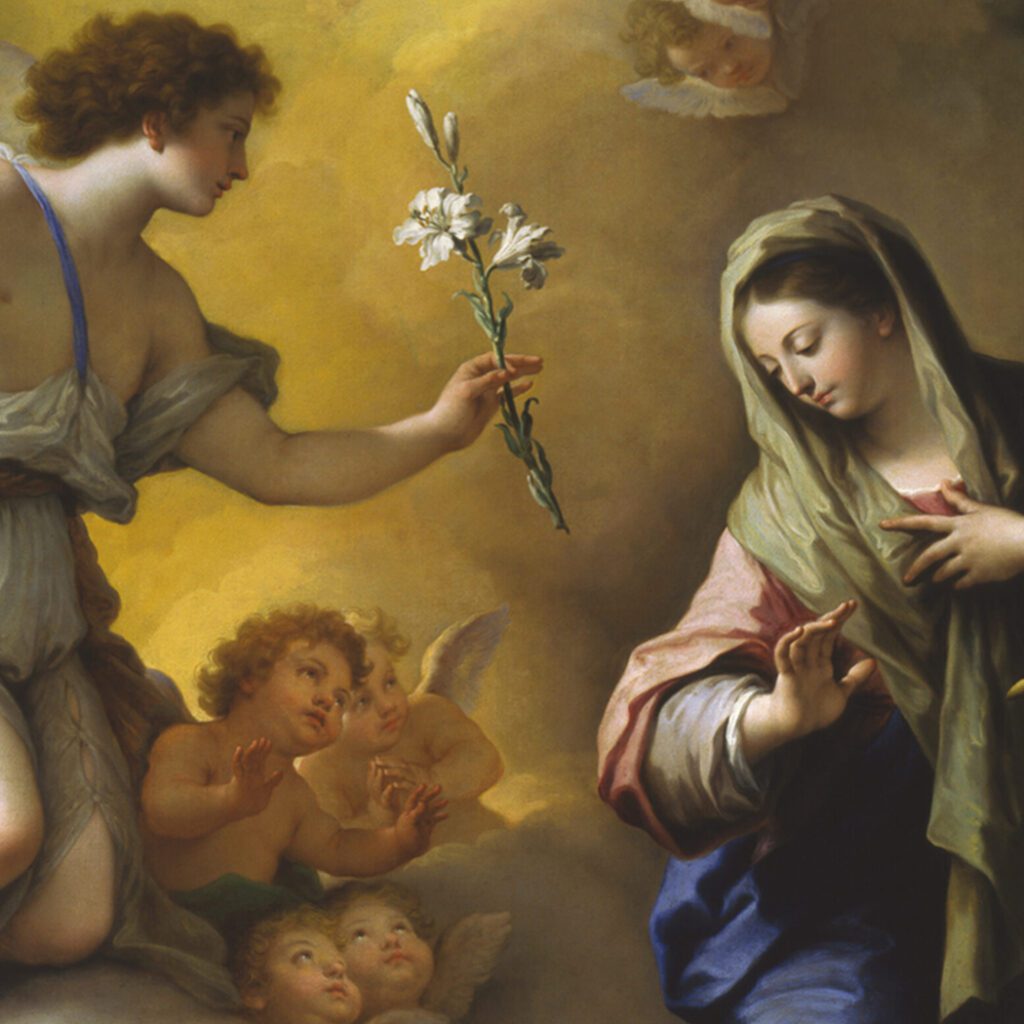 First Sunday of Advent
Sunday, November 28, 2021⁠
Reflection by: Fr. Salvator Stefula, T.O.R.
My sisters and brothers in Christ,
Last week we celebrated the Feast of Christ the King. This was the conclusion of the Ordinary Time of the church year. Advent begins our new liturgical season and we will be reading the Scriptures from Year C.  Advent is our NEW YEAR liturgically speaking and January 1st is our NEW YEAR chronologically speaking. The word ADVENT comes from the Latin word ADVENTUS which means COMING. Some of the key words that we will hear during this Advent are waiting and preparing. Who are we waiting for and who are we preparing for?
We are waiting and preparing our hearts for the celebration of Christmas. Are we only waiting for Christmas to celebrate the birth of Jesus? There are many who see Advent only as the time to prepare for the celebration of Christ's birth.
However, there is a second meaning for celebrating Advent. It is the time of continual waiting for the Second Coming of Christ. St Luke's gospel today illustrates the early Christian's hope that Jesus the Word made flesh's second coming may be near.
St Paul's letter sees living a life rooted in authentic Christian behavior as the best preparation whenever that coming may occur. Since we do not know the exact moment, St Paul advises Christ's followers to make each day count.
My prayer for all of you is that this Advent will be a special time of grace for you and your family. God bless you.
HAPPY ADVENT!
Mis hermanas y hermanos en Cristo,
La semana pasada celebramos la fiesta de Cristo Rey. Esta era el fin del año litúrgico de la Iglesia. El Adviento comienza el Nuevo Año litúrgico y las lecturas de las Escrituras serán del año "C". El Adviento es nuestro AÑO NUEVO litúrgicamente y el 1º de Enero es nuestro AÑO NUEVO cronológicamente. La palabra ADVIENTO viene del latín ADVENTUS que significa VIENE. Algunas de las palabras clave que escuchamos durante este Adviento son esperando y preparando. ¿A quién esperamos y por quién preparamos?
Estamos esperando y preparando nuestros corazones para la celebración de la Navidad. ¿Solamente esperamos por la Navidad para celebrar el nacimiento de Jesús? Hay muchas personas que miran al Adviento solamente como una preparación del nacimiento de Cristo.
Sin embargo, hay un segundo significado de la celebración de Adviento. Es el tiempo de la espera continua por la segunda venida de Cristo. Hoy el evangelio de san Lucas demuestra la esperanza de los primeros cristianos que la segunda venida de Jesús el Verbo hecho carne estaba cerca.
La carta de san Pablo presenta una vida radicada en un auténtico comportamiento cristiano como la mejor preparación para ese momento no importa cuando tenga lugar. Como no sabemos el momento exacto, san Pablo aconseja a los seguidores de Cristo a vivir de tal manera.
Mi oración para ustedes es que este Adviento sea un tiempo especial de gracia para usted y su familia. Dios los bendiga.
¡FELIZ ADVIENTO!