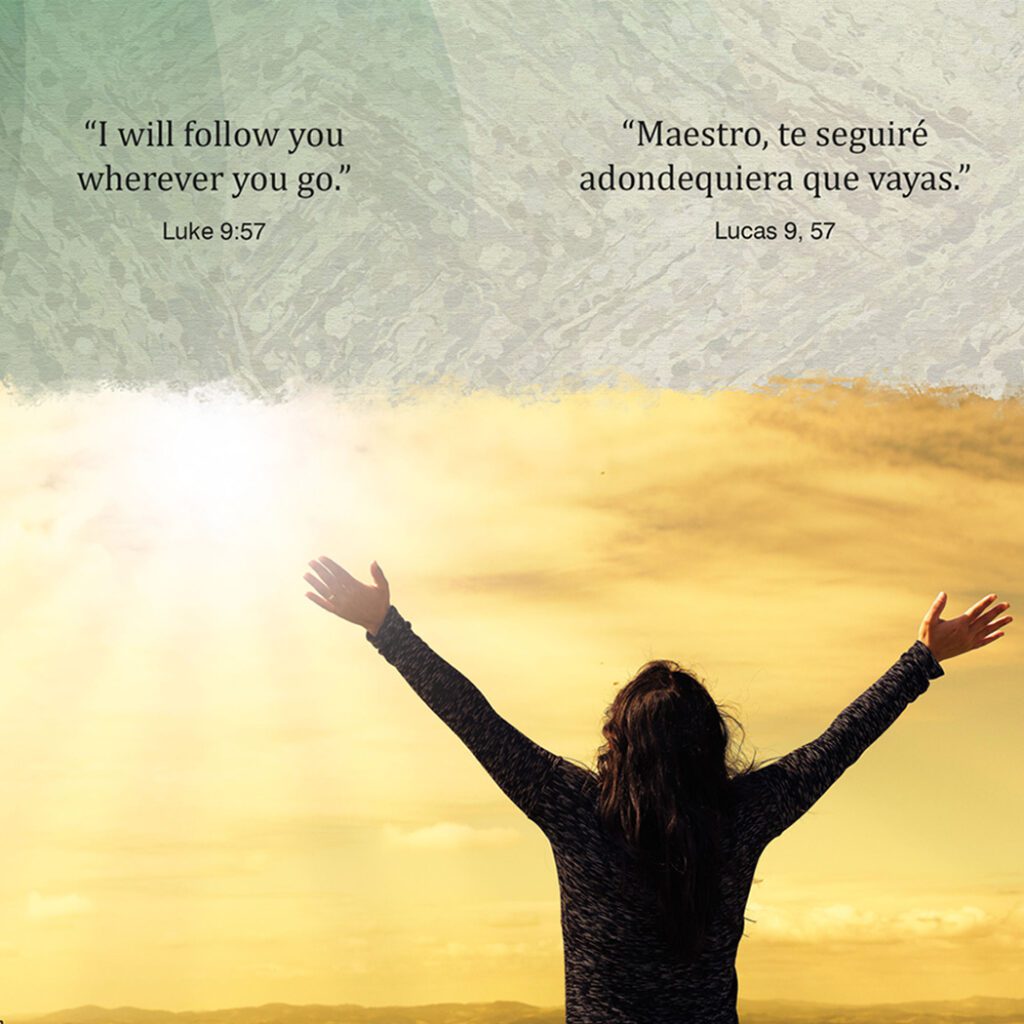 Thirteenth Sunday in Ordinary Time
Sunday, June 26, 2022
Reflection by: Fr. Salvator Stefula, T.O.R.
My sisters and brothers in Christ,
May the peace of the Lord Jesus be with you and your family!
Our first reading today from the Book of Kings was chosen to correspond with the idea of total commitment to one's call. It tells us about two Old Testament prophets, Elijah and Elisha. Elijah is getting old and his life is coming to an end. At God's command he choses Elisha to replace him. The placing of his mantle on Elisha's shoulder symbolized this call. Elisha's sacrificing his animals and burning his equipment indicates a total commitment to his vocation. He made a complete break with his former way of life and did not turn back.
The gospels have one desire, to lead us to Christ. Christ has one desire, to lead us to God. God has one desire, to bring us to eternal happiness. Today's gospel, in its goal to lead us to Christ, does not picture Christ the way many people do in modern society—an easy going, do whatever you want, you're going to get to heaven anyway, kind of person. Jesus today is seen as a strict, no nonsense person and His words today could be described as "hard sayings."
We pray for the grace to always be faithful to our Lord, even in difficult and challenging times. God bless you!
Mis hermanas y hermanos en Cristo,
¡Que la paz del Señor Jesús este contigo y tu familia!
Nuestra primera lectura de hoy del Libro de los Reyes fue escogida para corresponder a la idea de un compromiso total a nuestro llamado. La lectura nos habla de dos profetas del Antiguo Testamento, Elías y Eliseo. Elías está envejeciendo y su vida está llegando a su fin. Por orden de Dios, elige a Eliseo para que lo sustituya. El símbolo de esta llamada fue la colocación de su manto sobre el hombro de Eliseo. El sacrificio de sus animales y la quema de su equipo por parte de Eliseo indican un compromiso total con su vocación. El renunció por completo a su estilo de vida anterior y no dio marcha atrás.
Los evangelios tienen un deseo, el de llevarnos a Cristo. Cristo tiene un deseo, el de llevarnos a Dios. Dios tiene un deseo, llevarnos a la felicidad eterna. El evangelio de hoy, en su objetivo de llevarnos a Dios, no ve a Cristo de la forma que mucha gente lo ve en la sociedad moderna—fácil de ser, haz lo que quieras, vas a llegar al cielo de todas maneras, clase de persona. Hoy en día, Jesús es visto como una persona estricta y sin tonterías, y sus palabras podrían describirse como "palabras duras".
Recemos por la gracia de siempre ser leales a nuestro Señor, aún en tiempos difíciles y desafiantes. ¡Dios los bendiga!