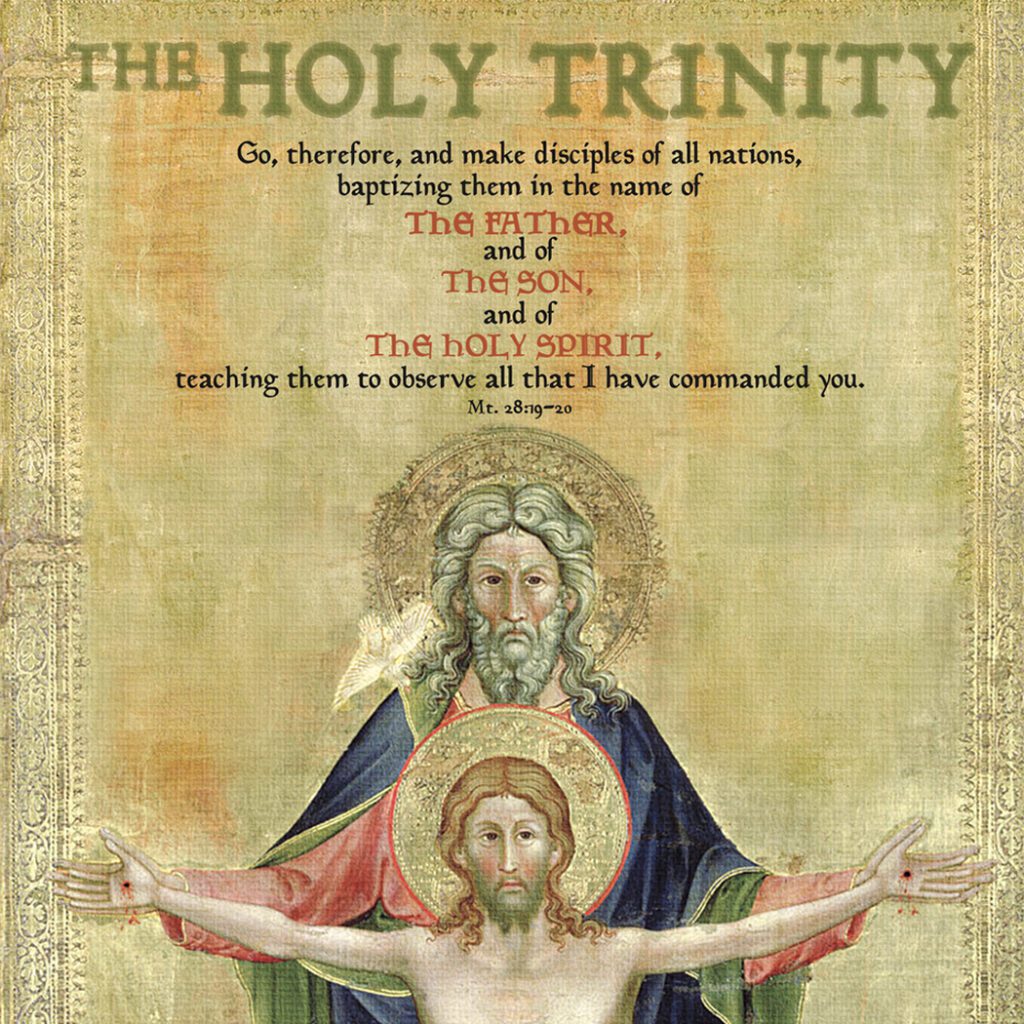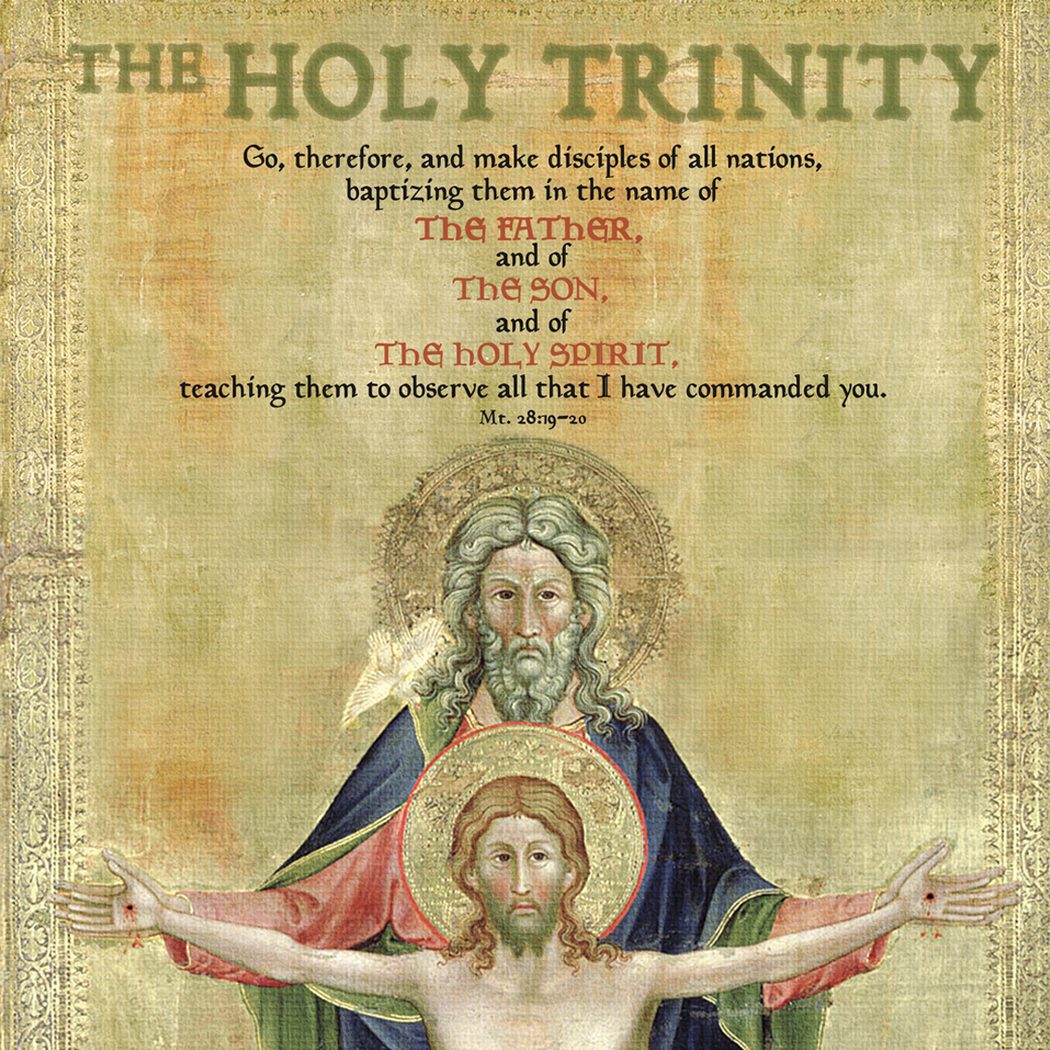 Sunday, June 4, 2023
Reflection by: Fr. Alberto Bueno, T.O.R.
The Most Holy Trinity
As we celebrate the Most Holy Trinity today, my Brothers and Sisters, we need to remember that this celebration and expression of our faith brings us to the very core of the Mystery of God. There is so much which could be said, yet at the same time it may be that we can only remain in awed silence before it. God chooses to reveal God's self in this manner, but for our understanding of this revelation much is veiled in mystery. Father Richard Rohr writes in his book, "The Divine Dance," that this "can't be understood with the normal mind. Rather, (it is) best perceived with what we call the contemplative mind, … 'deep is calling on deep,' as the psalmist says (Ps 42:7)." Fr. Richard cites the following from Adrienne von Speyr (20th century Swiss Catholic physician and theologian) from her book, "The Boundless God": The Father wants our faith itself to become trinitarian and alive through the manifestation of the Son and the sending forth of the Spirit. He does not want our faith in the Trinity of God to remain two-dimensional and theoretical, nor does he want us to see the one Person only when, and to the extent that, he presents himself, almost as if he were an object contemplated from a distance. Instead, we should be able to perceive each Person revealing himself in his unity with the others and, consequently, in their infinite, divine breadth. This unity…is the expression of love."
In effect, God is inviting us, through God's revelation of God's self as Trinity to enter into the heart of God's own relational reality of love as Father, Son, and Holy Spirit!
La Santísima Trinidad
Al celebrar hoy la Santísima Trinidad, mis hermanos y hermanas, debemos recordar que esta celebración y expresión de nuestra fe nos lleva al núcleo mismo del Misterio de Dios. Hay tanto que se podría decir, pero al mismo tiempo puede ser que sólo podamos permanecer en silencio asombrado ante él. Dios elige revelar el yo de Dios de esta manera, pero para nuestra comprensión de esta revelación mucho está velado en misterio. El padre Richard Rohr escribe en su libro, "La Danza Divina", que esto "no se puede entender con la mente normal. Más bien, (es) mejor percibido con lo que llamamos la mente contemplativa, … 'profundo es invocar lo profundo', como dice el salmista (Sal 42:7). El P. Richard cita lo siguiente de Adrienne von Speyr (médica y teóloga católica suiza del siglo XX) de su libro, "El Dios sin límites": El Padre quiere que nuestra fe misma se vuelva trinitaria y viva a través de la manifestación del Hijo y el envío del Espíritu. Él no quiere que nuestra fe en la Trinidad de Dios permanezca bidimensional y teórica, ni quiere que veamos a la única Persona sólo cuando, y en la medida en que, se presente, casi como si fuera un objeto contemplado desde la distancia. En cambio, debemos ser capaces de percibir a cada Persona revelándose en su unidad con los demás y, en consecuencia, en su infinita y divina amplitud. Esta unidad… es la expresión del amor".
En efecto, Dios nos está invitando, a través de la revelación de Dios del yo de Dios como Trinidad, a entrar en el corazón de la propia realidad relacional de amor de Dios como Padre, Hijo y Espíritu Santo.