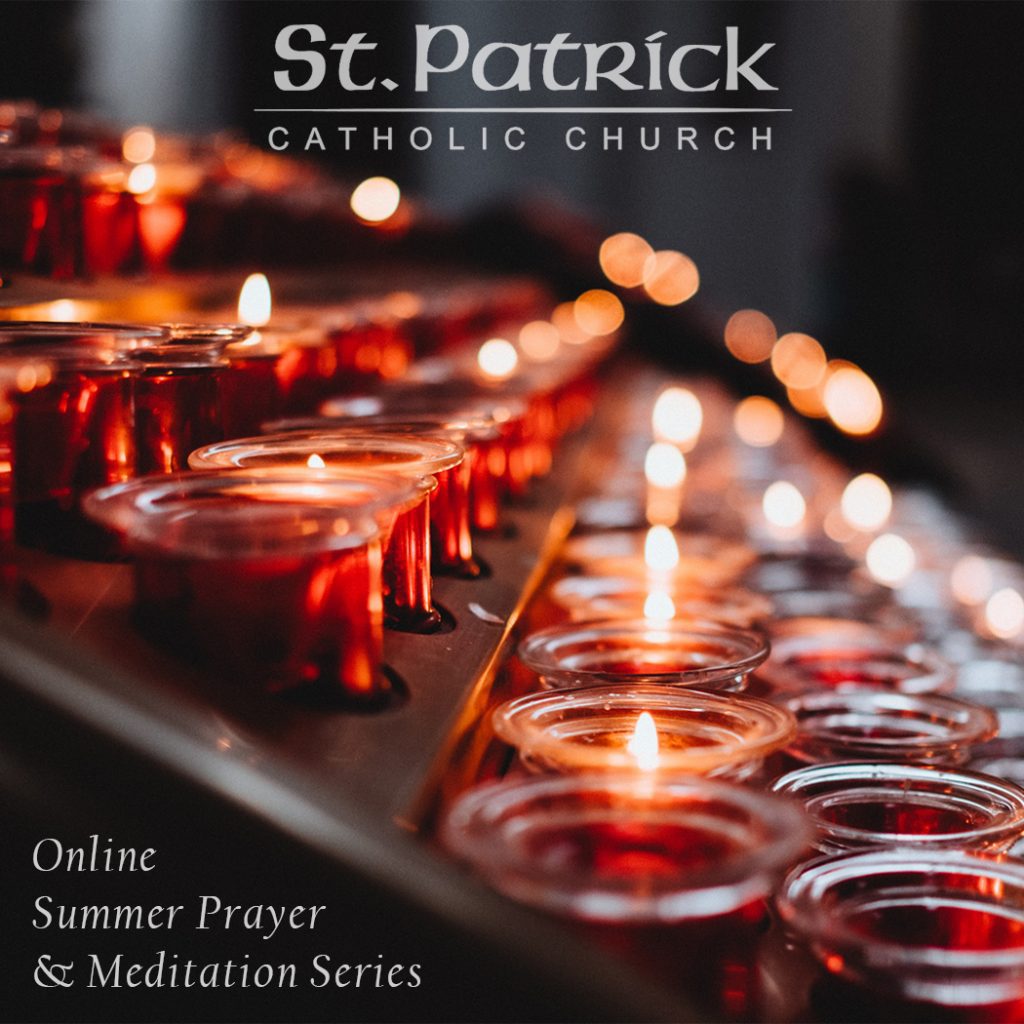 Join us as we continue our Summer Prayer and Meditation Series. We will continue learn more about and explore inspiring forms of Catholic prayer as given to us in the Catechism of the Catholic Church and expressed through the words of our Saints.
In the Catechism of the Catholic Church we find:
The Christian tradition comprises three major expressions of the life of prayer: vocal prayer, meditation, and contemplative prayer. They have in common the recollection of the heart.
Vocal prayer, founded on the union of body and soul in human nature, associates the body with the interior prayer of the heart, following Christ's example of praying to his Father and teaching the Our Father to his disciples.
Meditation is a prayerful quest engaging thought, imagination, emotion, and desire. Its goal is to make our own in faith the subject considered, by confronting it with the reality of our own life.
Contemplative prayer is the simple expression of the mystery of prayer. It is a gaze of faith fixed on Jesus, an attentiveness to the Word of God, a silent love. It achieves real union with the prayer of Christ to the extent that it makes us share in his mystery. – CCC, no. 2720 – 2724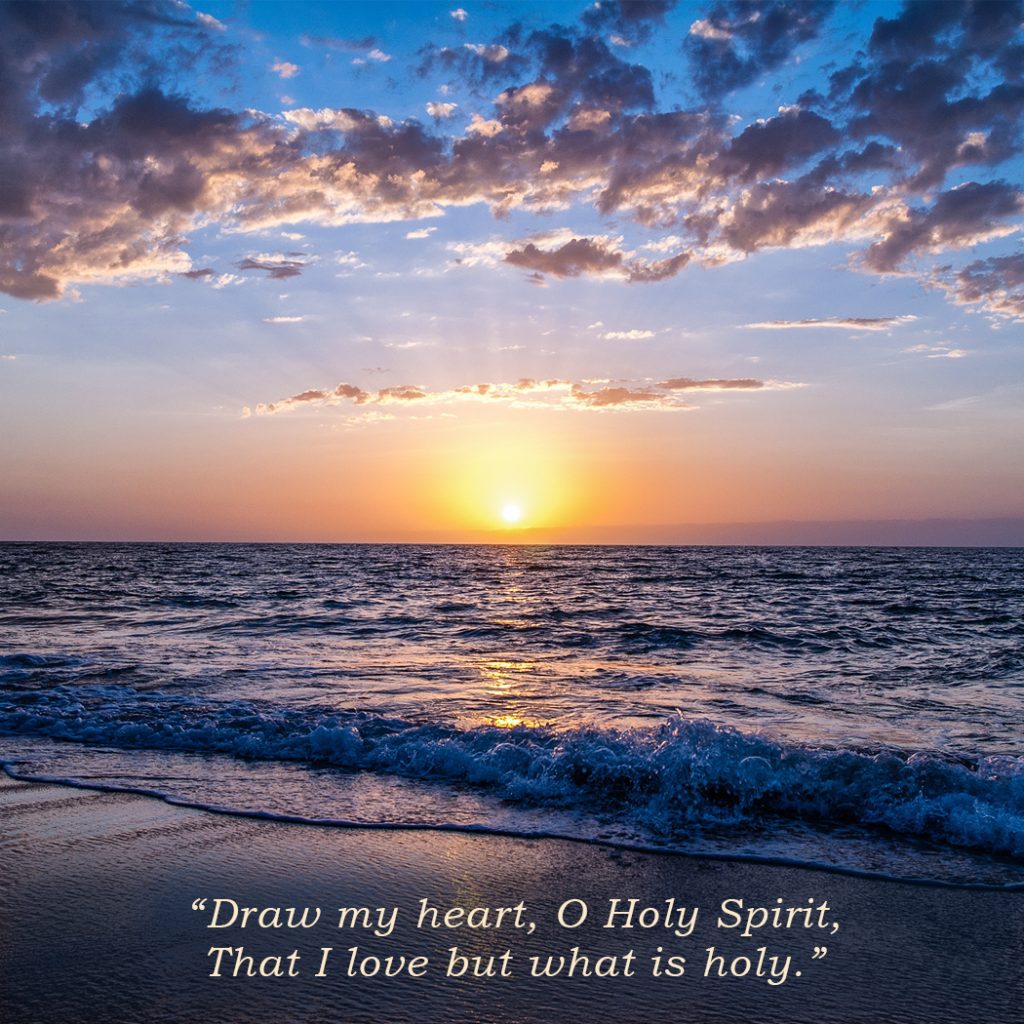 Day 34
Holy Spirit Prayer of Saint Augustine
Breathe in me, O Holy Spirit,
That my thoughts may all be holy.
Act in me, O Holy Spirit,
That my work, too, may be holy.
Draw my heart, O Holy Spirit,
That I love but what is holy.
Strengthen me, O Holy Spirit,
To defend all that is holy.
Guard me, then, O Holy Spirit,
That I always may be holy.
-Saint Augustine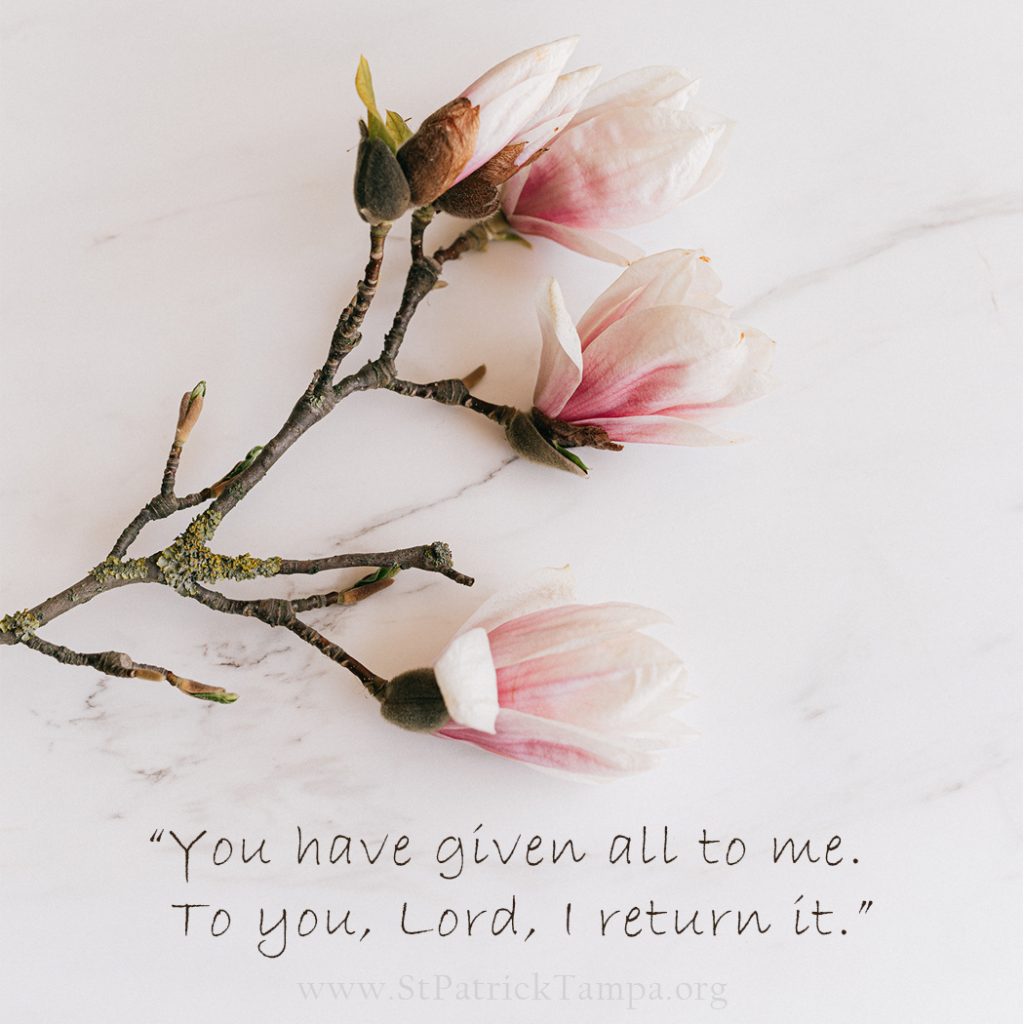 Day 35
Suscipe Prayer
Take, Lord, and receive all my liberty,
my memory, my understanding,
and my entire will,
All I have and call my own.
You have given all to me.
To you, Lord, I return it.
Everything is yours; do with it what you will.
Give me only your love and your grace,
that is enough for me.
-St. Ignatius of Loyola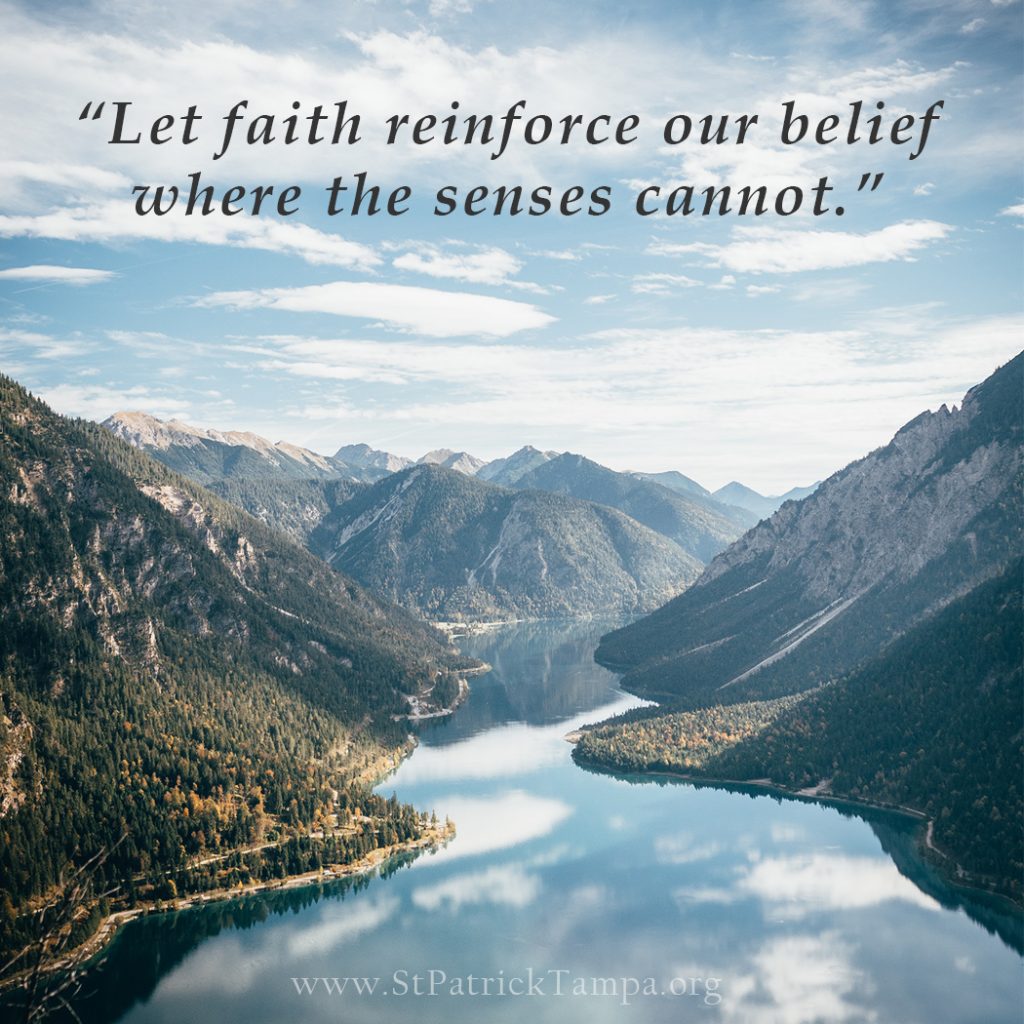 Day 36
Tantum Ergo
With heads bowed let us now worship a sacrament so great;
And let the old teaching give way to the new;
Let faith reinforce our belief where the senses cannot.
To the Father and the Son let there be praise and jubilation,
Salvation, honor, virtue, and also blessing;
To the Holy Spirit let there be equal praise.
– Saint Thomas Aquinas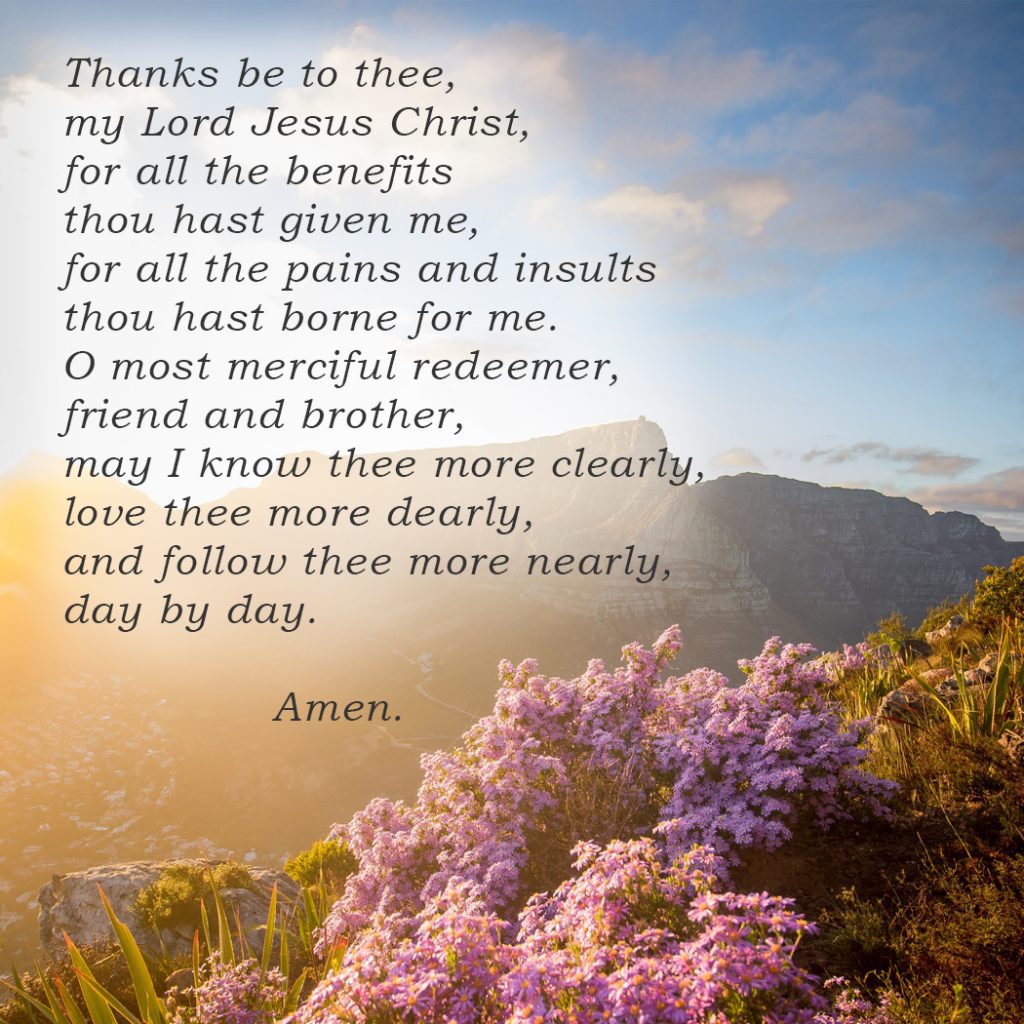 Day 37
Prayer of Saint Richard of Chichester
Thanks be to thee, my Lord Jesus Christ,
for all the benefits thou hast given me,
for all the pains and insults thou hast borne for me.
O most merciful redeemer, friend and brother,
may I know thee more clearly,
love thee more dearly,
and follow thee more nearly, day by day.
Amen.
– St. Richard Chichester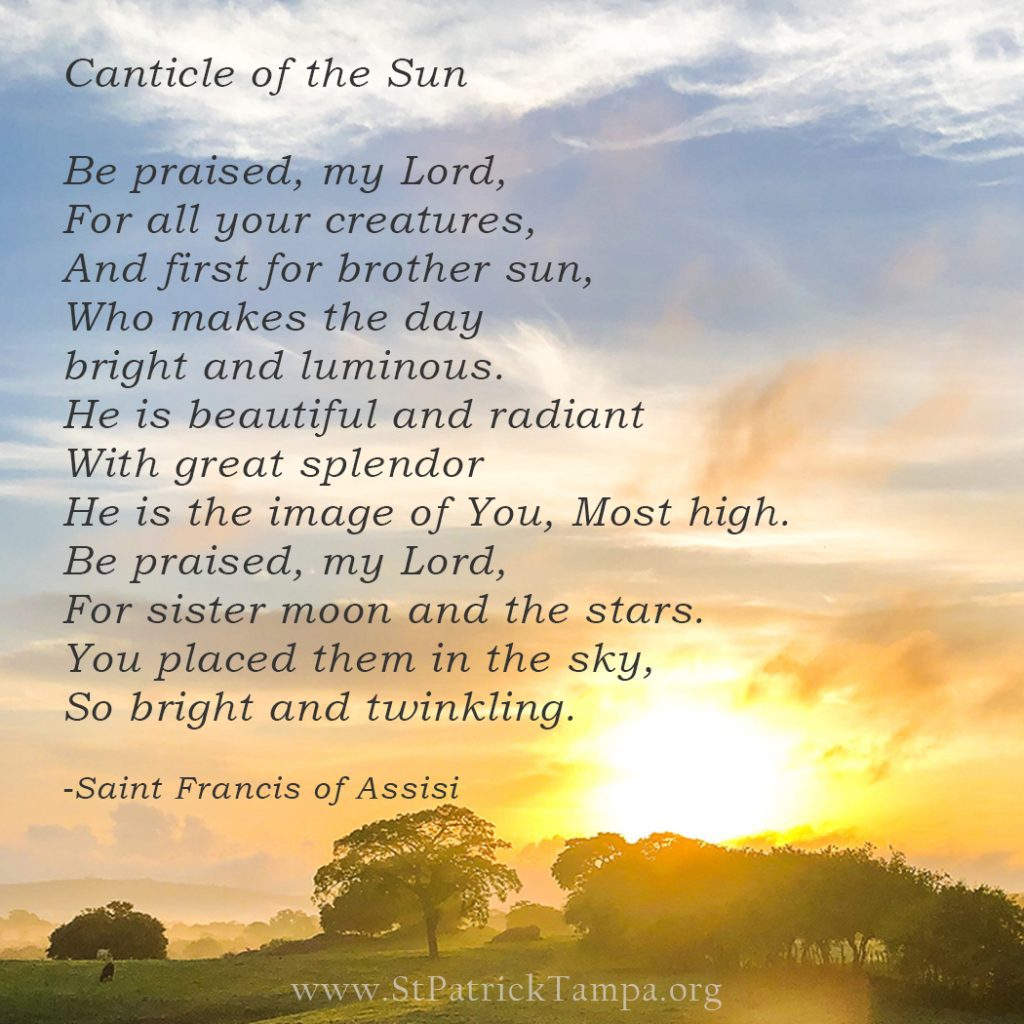 Day 38
Canticle of the Sun
In "Canticle of the Sun," Saint Francis of Assisi praises God for some of the wonders of the material world. Francis believed that everything in the natural world was a gift from God and, as such, deserved to be appreciated and valued. Because of this, Francis refers to the sun, wind, air, and fire as his brothers, and to the moon, stars, earth, water, and death as his sisters.
Be praised, my Lord,
For all your creatures,
And first for brother sun,
Who makes the day bright and luminous.
He is beautiful and radiant
With great splendor
He is the image of You,
Most high.
Be praised, my Lord,
For sister moon and the stars.
You placed them in the sky,
So bright and twinkling.
-St. Francis of Assisi
More Reflections to come, next week. To view all past reflections please click the link below.