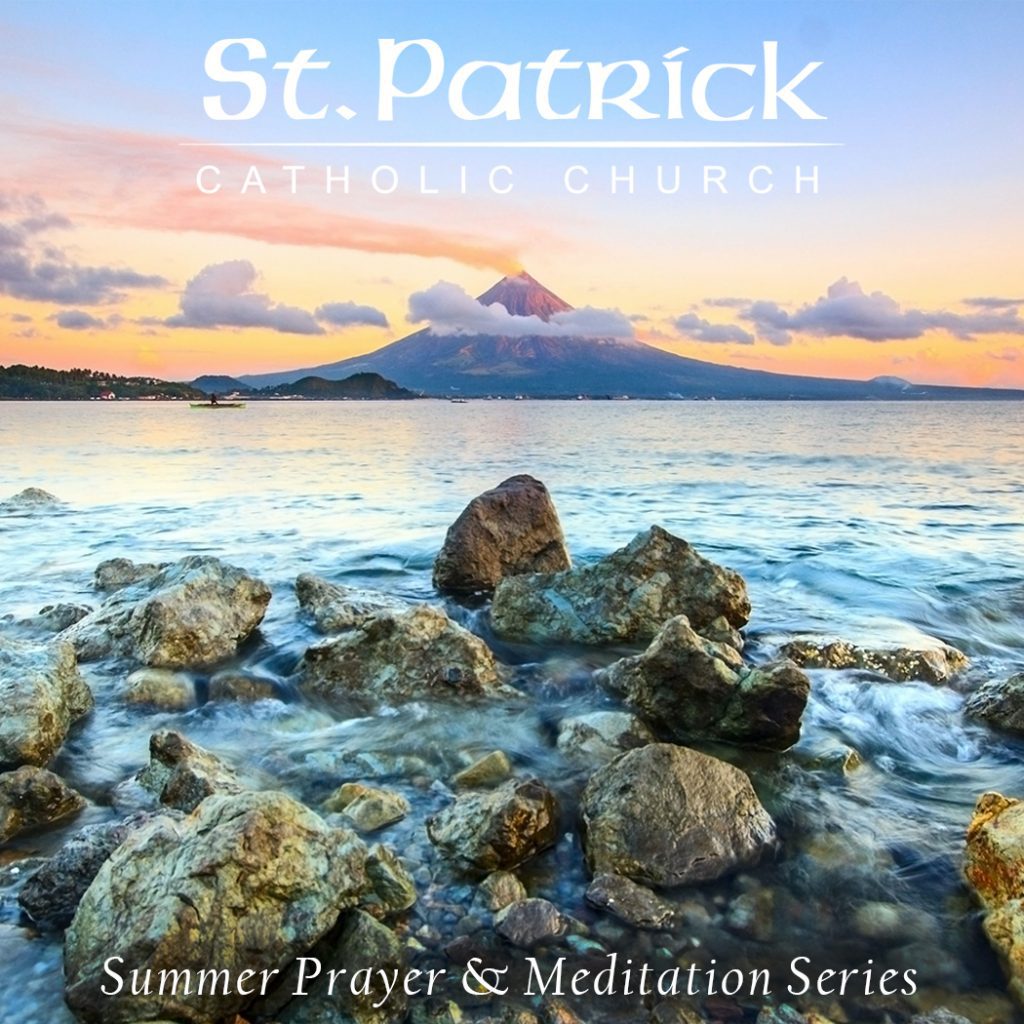 Join us as we continue our Summer Prayer and Meditation Series. We will continue learn more about and explore inspiring forms of Catholic prayer as given to us in the Catechism of the Catholic Church and expressed through the words of our Saints.
In the Catechism of the Catholic Church we find:
The Christian tradition comprises three major expressions of the life of prayer: vocal prayer, meditation, and contemplative prayer. They have in common the recollection of the heart.
Vocal prayer, founded on the union of body and soul in human nature, associates the body with the interior prayer of the heart, following Christ's example of praying to his Father and teaching the Our Father to his disciples.
Meditation is a prayerful quest engaging thought, imagination, emotion, and desire. Its goal is to make our own in faith the subject considered, by confronting it with the reality of our own life.
Contemplative prayer is the simple expression of the mystery of prayer. It is a gaze of faith fixed on Jesus, an attentiveness to the Word of God, a silent love. It achieves real union with the prayer of Christ to the extent that it makes us share in his mystery. – CCC, no. 2720 – 2724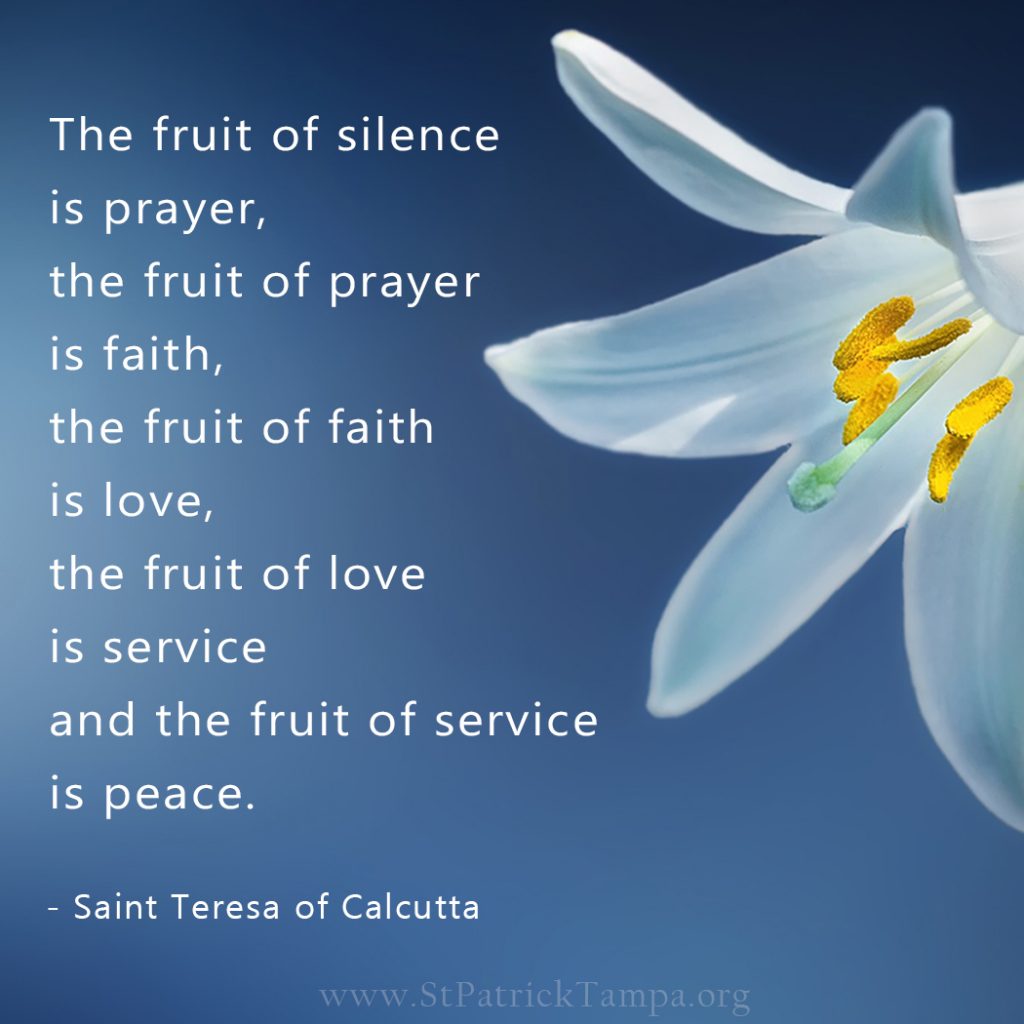 Day 14
"The fruit of silence is prayer, the fruit of prayer is faith, the fruit of faith is love, the fruit of love is service and the fruit of service is peace." – Saint Teresa of Calcutta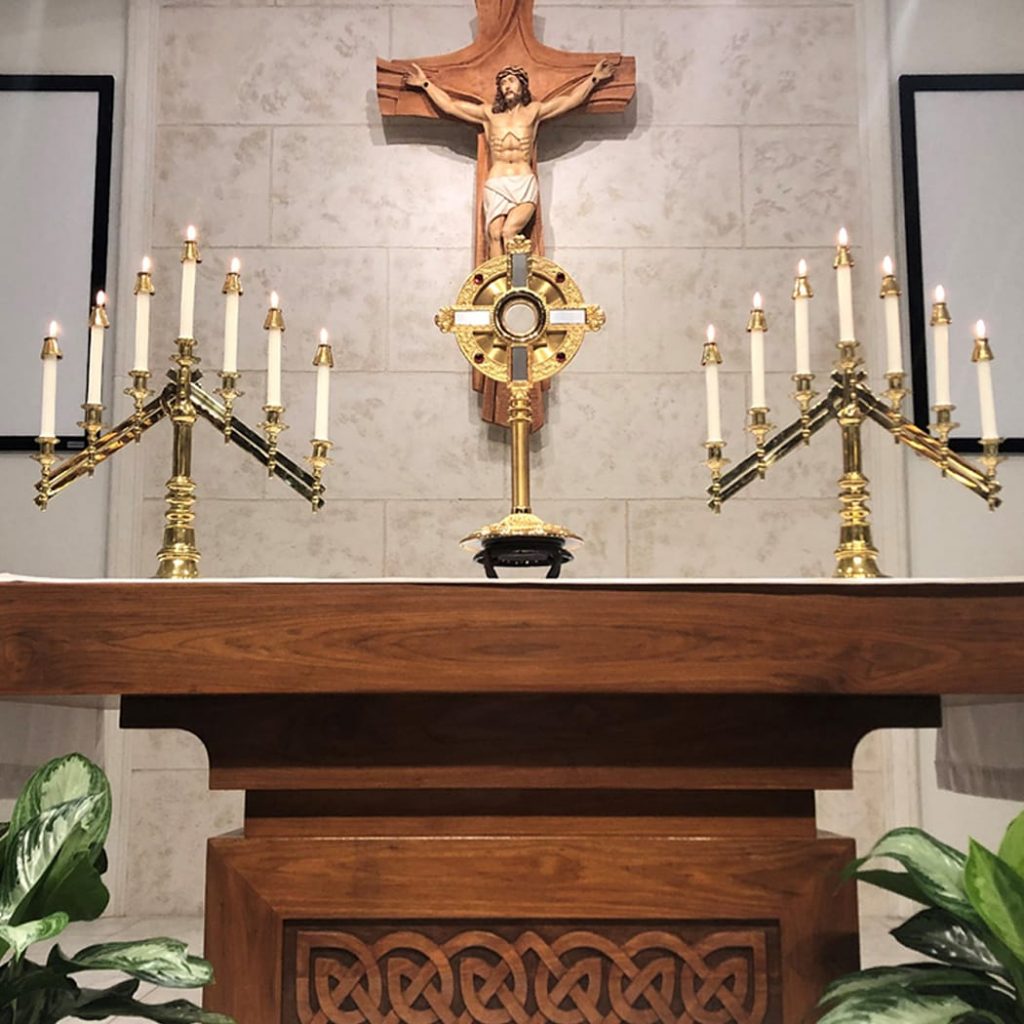 Day 15
Contemplation is a gaze of faith, fixed on Jesus. "I look at him and he looks at me": this is what a certain peasant of Ars in the time of his holy curé used to say while praying before the tabernacle. This focus on Jesus is a renunciation of self. His gaze purifies our heart; the light of the countenance of Jesus illumines the eyes of our heart and teaches us to see everything in the light of his truth and his compassion for all men. Contemplation also turns its gaze on the mysteries of the life of Christ. Thus it learns the "interior knowledge of our Lord," the more to love him and follow him. – Catechism of the Catholic Church – CCC, no. 2715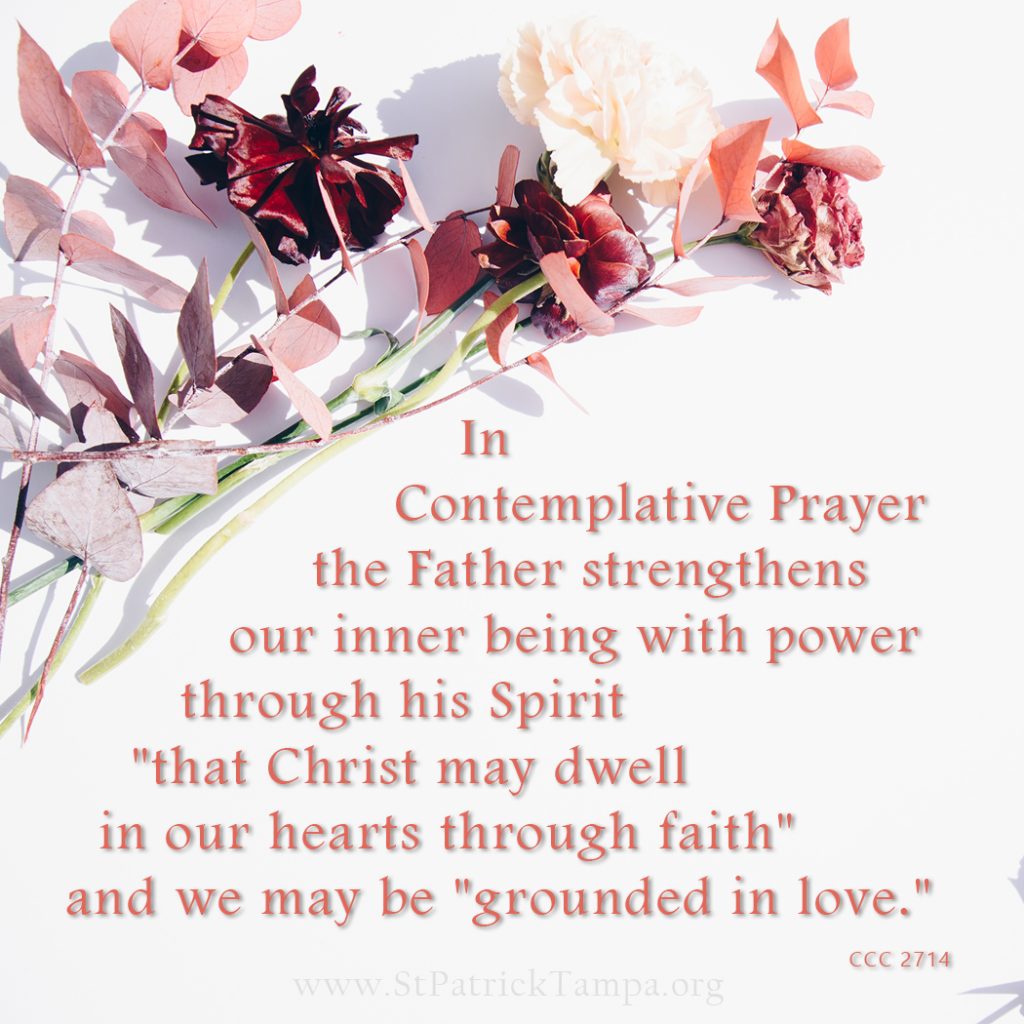 Day 16
Contemplative prayer is also the pre-eminently intense time of prayer. In it the Father strengthens our inner being with power through his Spirit "that Christ may dwell in our hearts through faith" and we may be "grounded in love."- Catechism of the Catholic Church – CCC, no. 2714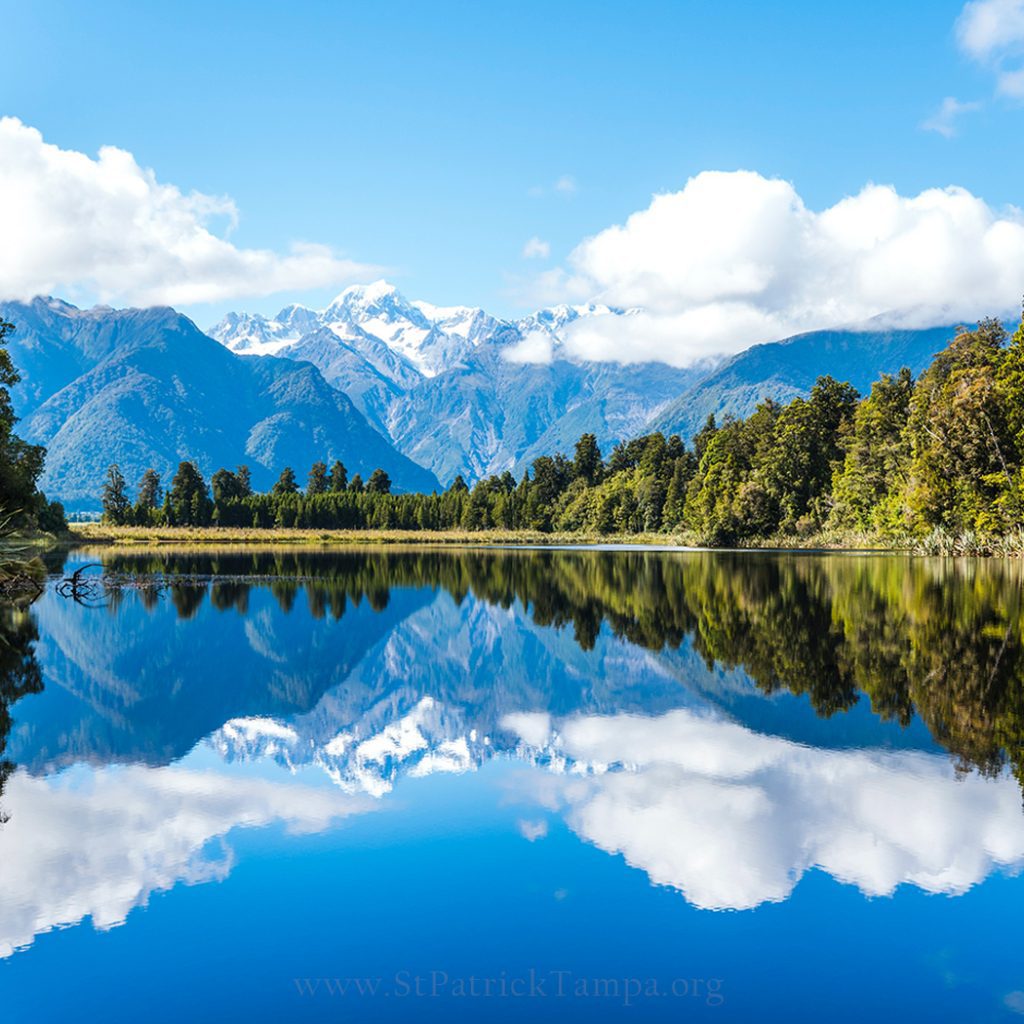 Day 17
Contemplative prayer is the simplest expression of the mystery of prayer. It is a gift, a grace; it can be accepted only in humility and poverty. Contemplative prayer is a covenant relationship established by God within our hearts. Contemplative prayer is a communion in which the Holy Trinity conforms man, the image of God, "to his likeness."- Catechism of the Catholic Church – CCC, no. 2713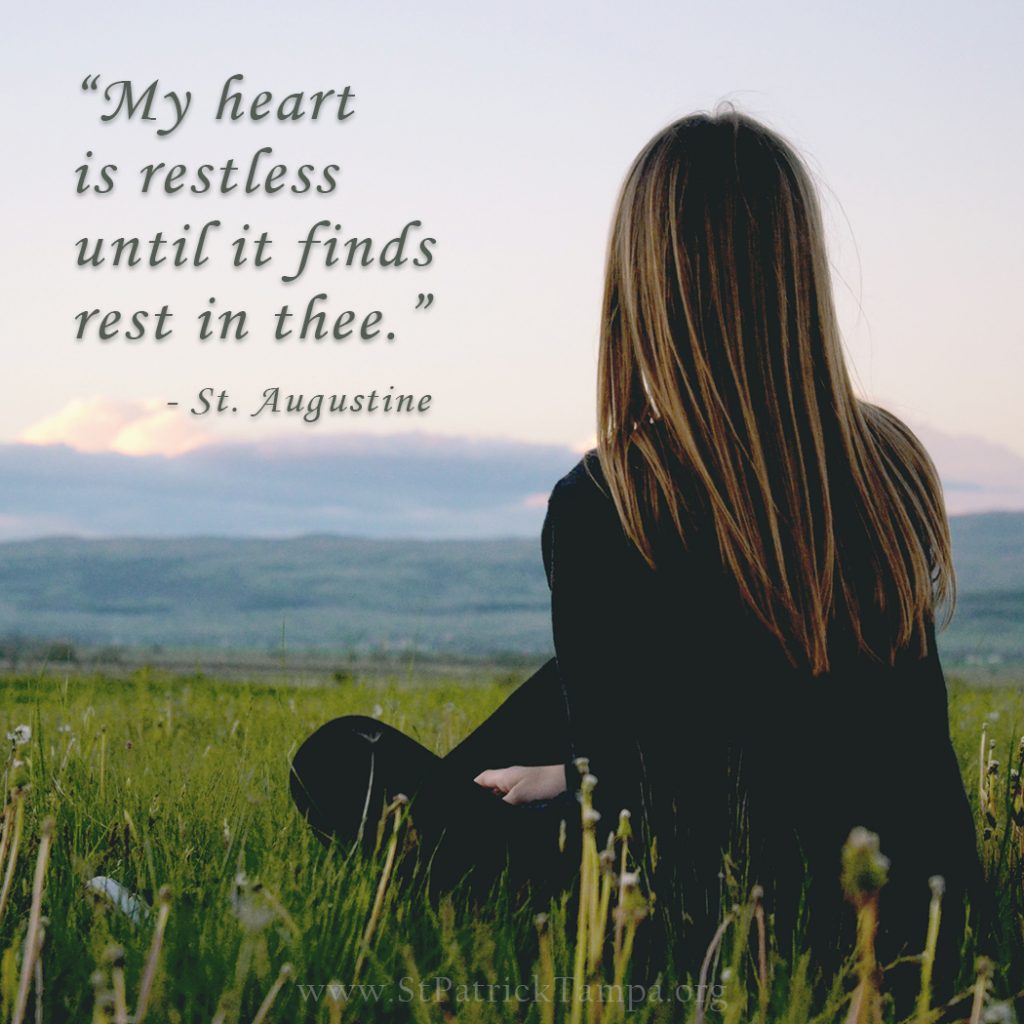 Day 18
My heart is restless until it finds rest in thee. – St. Augustine