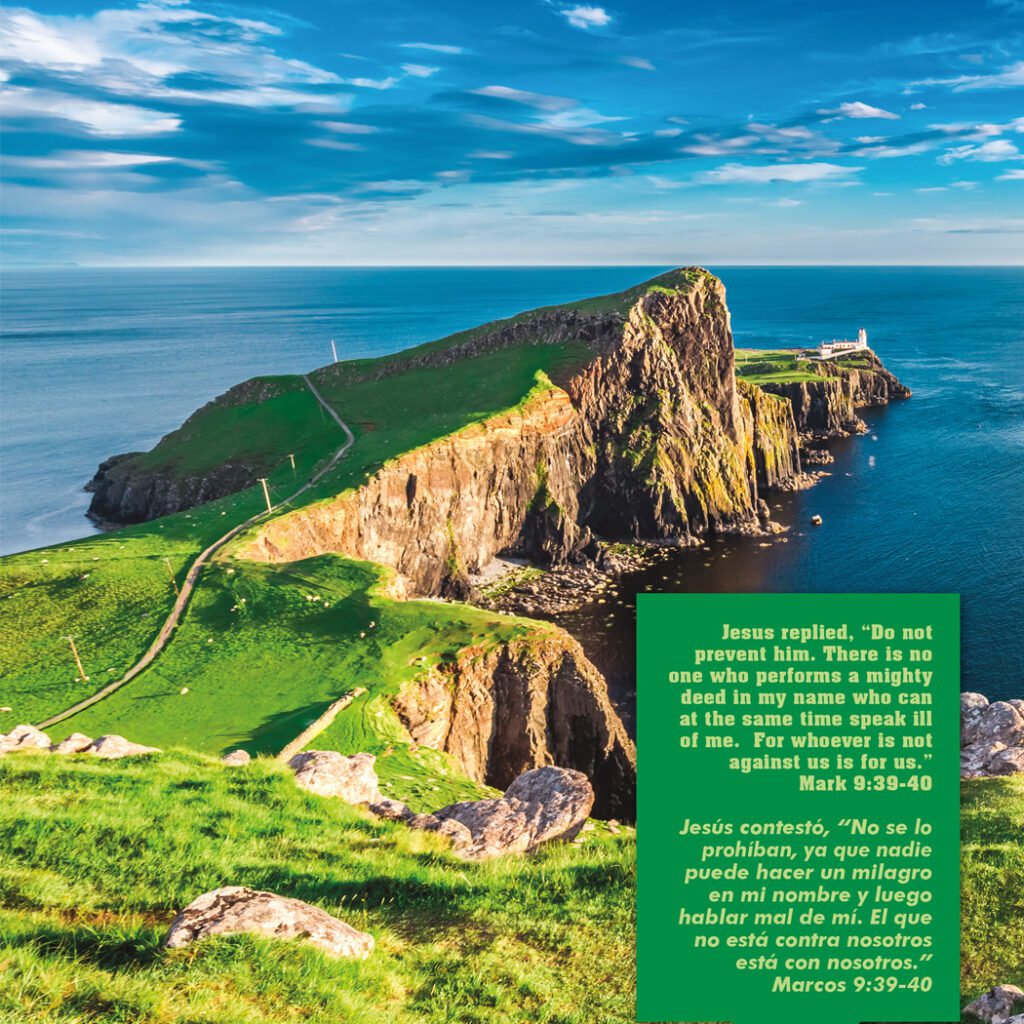 26th Sunday of Ordinary Time
Sunday, September 26, 2021
Reflection by: Fr. Salvator M. Stefula, T.O.R.
The scripture readings today cover many themes appropriate to incorporate Jesus' social message. It specifically touches on the many facets of the virtue of tolerance. In the Book of Numbers Moses declares that he needs help providing for the many needs of God's chosen people.
The epistle of James continues his social commentaries. James declares very strongly what is fair treatment of those who are poor. He criticizes  those who use the disenfranchised to enrich their own wealth. To accumulate one's wealth at the expense of those who are poor is not the best way to prepare for one's final judgment.
Jesus is telling us that every good deed, even the least, will bring good things to us. God is faithful and always generous. He asks us to get rid of any evil that we might have. Fortunately when we repent of our sins, God forgets the wrong we have done but He will not forget the good we have done.
What might the Lord be asking us to do this day? Whatever good thing we do will be a blessing for someone and it will also be a blessing for ourselves. Every little thing we do is important. Even if it is not received in a grateful manner, we will not lose our reward.
God bless all of you and be safe!
Las lecturas de la Escritura de hoy abarcan muchos temas apropiados para incorporar el mensaje social de Jesús. En concreto, abordan las múltiples facetas de la virtud de la tolerancia. En el Libro de los Números, Moisés declara que necesita ayuda para atender las numerosas necesidades del pueblo elegido por Dios.
La epístola de Santiago continúa con sus comentarios sociales. Santiago declara enfáticamente cual es el trato justo para los que son pobres. El critica a los que usan a los desfavorecidos para enriquecer su propia riqueza. Acumular la propia riqueza a costa de los pobres no es la mejor manera de prepararse para el juicio final.
Jesús nos dice que cualquier buena acción, incluso la más pequeña, nos traerá cosas buenas. Dios es fiel y generoso siempre. Nos pide que nos deshagamos de cualquier maldad que podamos tener. Afortunadamente, cuando nos arrepentimos de nuestros pecados, Dios olvida lo malo que hemos hecho, pero no olvidará el bien que hemos hecho.
¿Qué puede pedirnos el Señor que hagamos hoy? Cualquier cosa buena que hagamos será una bendición para alguien y también será una bendición para nosotros mismos. Cada pequeña cosa que hagamos es importante. Aunque no se reciba de forma agradecida, no perderemos nuestra recompensa.
¡Dios los bendiga a todos y estén a salvo!