Upcoming Events in January & February
Saturday Morning Market – February 8th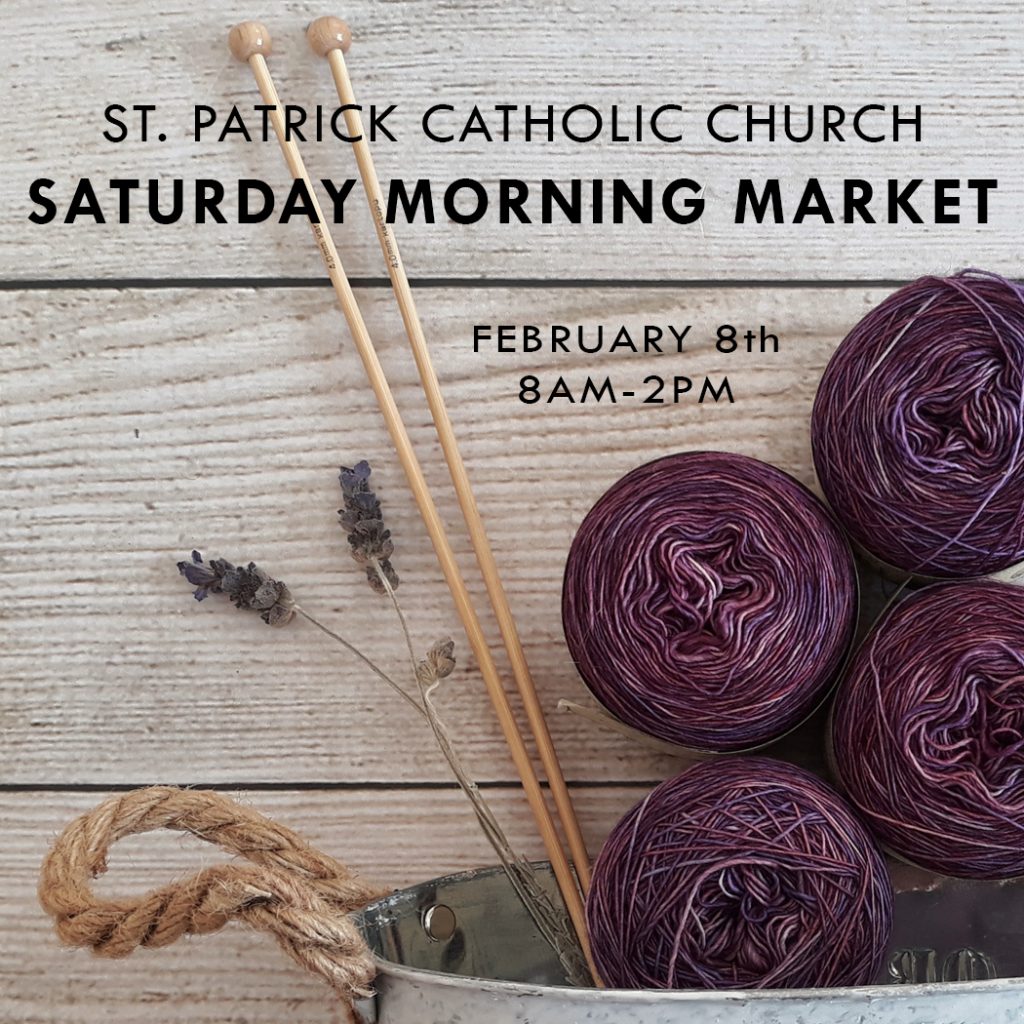 SATURDAY MORNING MARKET
Saturday, February 8th
8:00am – 2:00pm
Parish Social Hall
St. Patrick Catholic Church would like to invite you to come visit our South Tampa Saturday Morning Market and Craft Show to be held in our parking lot. Our next event will be on Saturday, February 8, 2020 from 8:00 a.m. to 2:00 p.m.
Upcoming Dates:
February 8, 2020
March 14, 2020
If you are interested in being a vendor at our next Saturday Morning Market in February, please complete the Forms below and return to:
Sue Ann DePestal
St. Patrick Catholic Church
4518 S Manhattan Ave
Tampa, Florida 33611
Parish Community Breakfast – January 19th
Grupo de Oración, Thursday Evenings at 7pm
Invitación al Grupo de Oración
Ven al grupo de oración con música, alabanza y peticiónes al Todopoderoso por nuestras necesidades!  Te esperamos, no pierdas tiempo.  Estamos en gran necesidad! Te llenaras del Espiritu Santo y sus  enseñanzas!  Si tienes preguntas favor de llamar a  Millie Rodriguez at  813 735-7637.
Shamrock News Archive